Skida combines two things we care about deeply playing outdoors and supporting strong girls.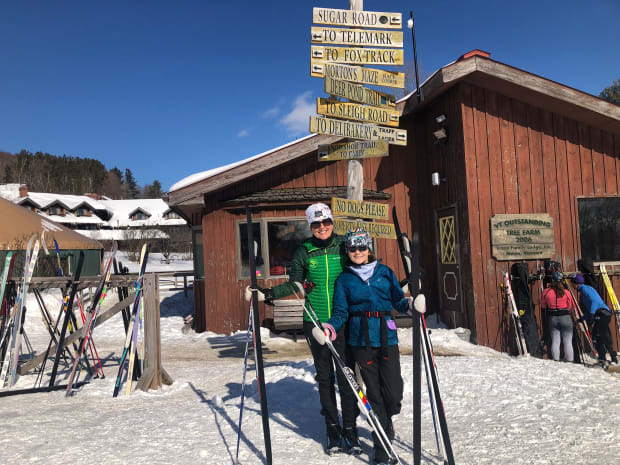 I can't imagine winter without Skida. Looking for trendy winter accessories? You've come to the right spot. This female-owned brand is the partner you need in your life for all your outdoor adventures. Here's why you need Skida winter accessories to stay stylish in the cold.
Related: Family-friendly and effortlessly chic Giardino Mountain Resort St. Moritz. 
First and foremost, Skida knows that girls play hard. Though the brand isn't exclusively for girls and women, it is a brand that at its core is about empowering us to stay outside and play outdoors a little longer.
How Skida Started: Made in Vermont
Skida started in Vermont and is still headquartered in the heart of the Green Mountain State. The company was founded in 2008 by Corinne Prevot. The story goes that Corinne started designing when she was a ski racer at Burke Mountain Academy. She picked up fun fabric and made the first Skida hats for her Burke Mountain Academy teammates. Soon demand snowballed beyond the ski racing community. 
Now more than a decade in, Skida is still committed to manufacturing in Vermont and staying true to the mission of keeping winter lovers warm and colorful.
Things We Love From Skida to Keep Us Warm
Our first love are the neck warmers. We have loads of them and they make us so happy as we set off to ski. There's a print to go with every coat you own. The prints and colors are joyful and simply make us smile.
My family loves the alpine neck warmers that are lined with super-soft fleece. Each season new prints come out and they are quite collectible. On warmer days, we opt for the Tour, it can also be worn around your neck or twisted into a cap or worn as a headband. Check out more of the neckwear here.
We're also smitten with the hats. My family loves Nordic skiing and the hats designed for cross-country skiing. It's also great for winter running.
Skida is also getting into new materials like cashmere. A yummy new way to stay toasty off the slopes. The cashmere pieces are made in Nepal and bring opportunity to a new set of women. Check out the cashmere shop here.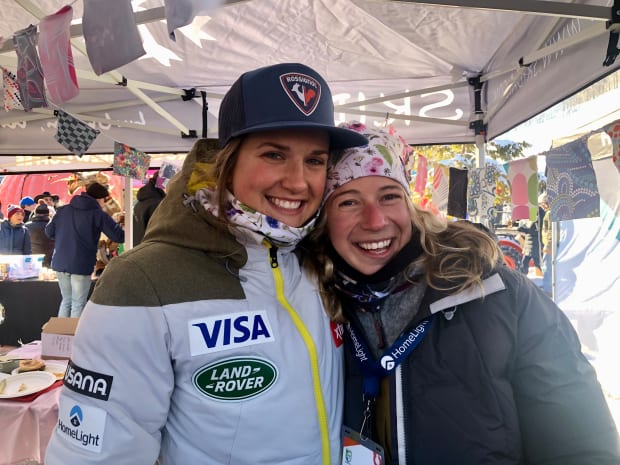 Skida Supports Great Causes
Every year Skida partners with some awesome women and backs some great causes. This year Skida is backing Paula Moltzan on her World Cup ski racing dreams. Paula is an American World Cup alpine ski racer who trains hard and races even harder. She competed at the 2015 World Championships in Beaver Creek, where she placed 20th in the slalom. You know what? Ski racing is incredibly expensive and Team USA offers little or no support.  
In 2018, while attending University of Vermont, Paula qualified for the Killington World Cup Slalom, and went on to claim five Top 20 World Cup Slalom finishes. Due to last year's tremendous season, Paula has been invited to the US Ski Team and looks forward to continuing her momentum this winter! Without sponsors like Skida, Paula wouldn't be able to chase down her dreams.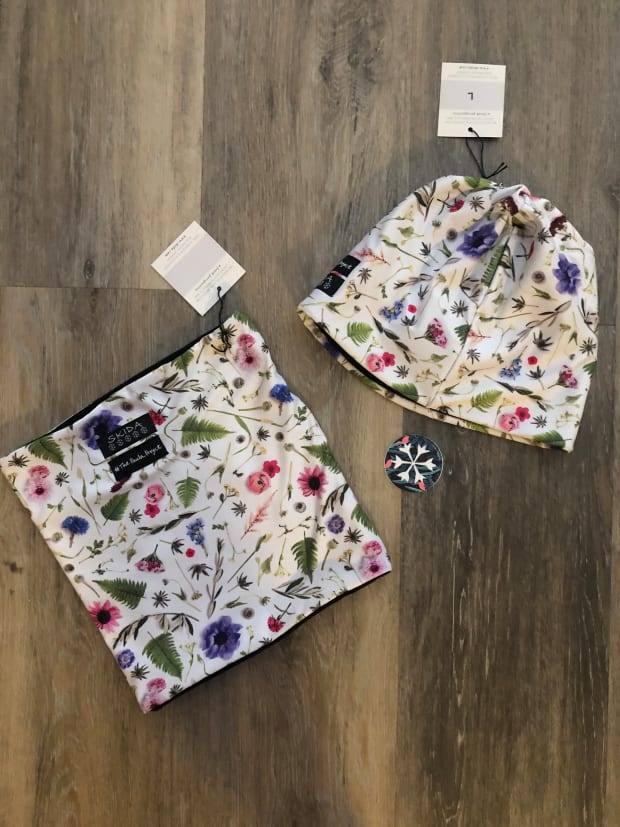 Skida calls the collaboration #ThePaulaProject. 40% of proceeds from #ThePaulaProject Collection go to Paula to support her pursuits in World Cup Alpine Skiing.
Find out more about and SHOP #ThePaulaProject here.
I feel great wearing Skida because of the performance and the message. And I hope you'll give them a try to brighten up your winter.
MORE SKI FEATURES FROM MOMTRENDS
PIN IT!
Use pinterest to save your favorite family travel features. Be sure to follow our Ski Moms Pinterest Board.
Momtrends was not paid for this post.