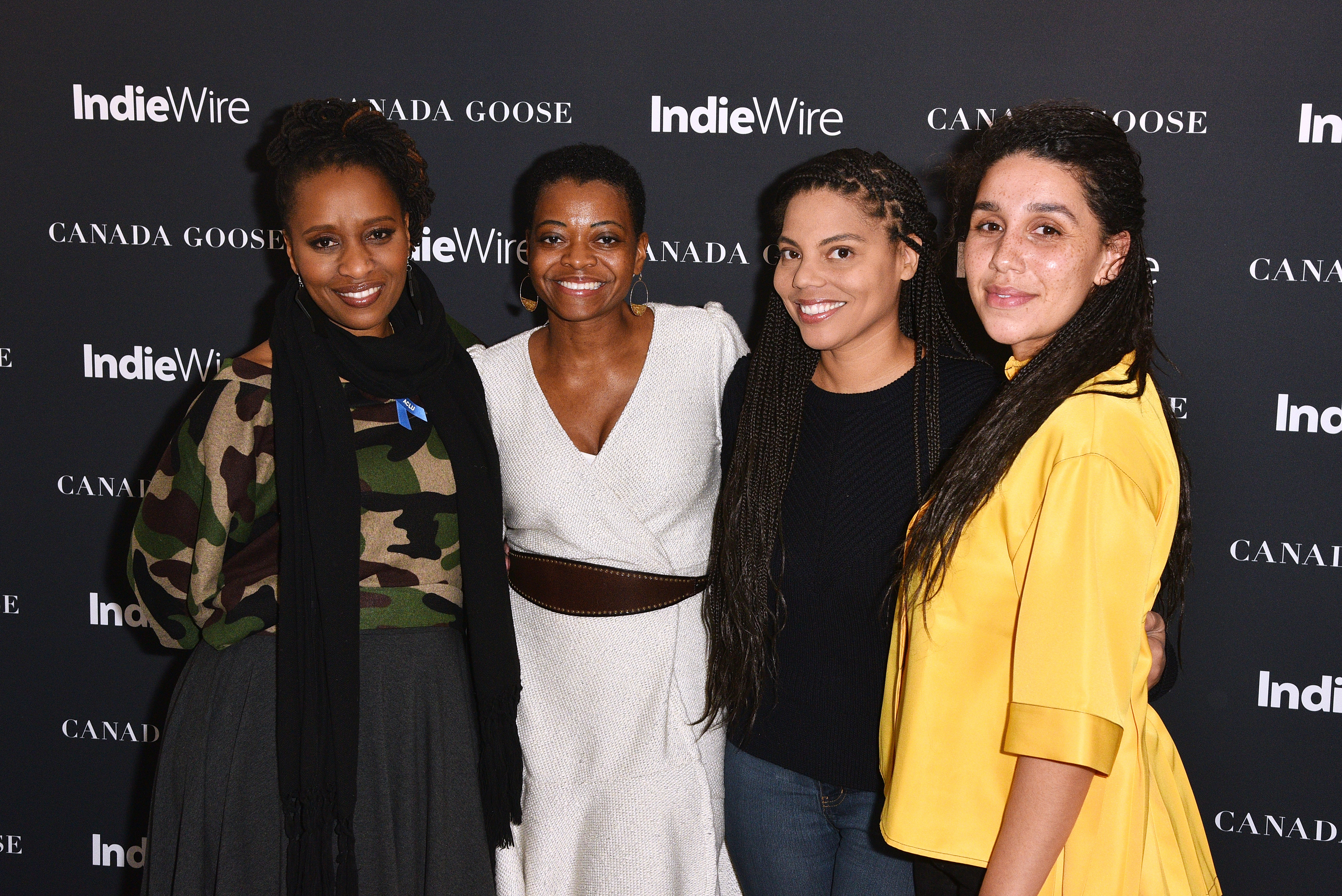 I only saw movies made by women directors at this year's Sundance Film Festival, and am pleased to announce that this was coincidental. I was there just for the first weekend, and in my scramble for tickets made quick decisions based mainly on buzz and scheduling. With women directors making up 29 percent of the program, the odds of avoiding dude-centric festival movies were pretty good. Thank you, programming director Kim Yutani.
Following three days of back-to-back screenings, it was a pleasure to attend Canada Goose's annual female filmmakers dinner on Sunday night and cap off an unexpectedly bro-free festival. Presented by IndieWire inside a cosy lodge on Main Street, the dinner is a cherished annual tradition and an increasingly well-attended one. As IndieWire editor-in-chief Dana Harris-Bridson noted during her welcome speech, table sizes appeared to have doubled since 2019's event.
The evening kicked off with a coat check (alongside those Robert Redford cowboy hats, status puffers are a thing at Sundance; Canada Goose hands out chic limited edition coats to festival filmmakers every year) and cocktails. Conversations began with relaxed sighs. Sometimes it's nice to shut out men in the cold, you know? In their absence the atmosphere was comfortable and unpretentious. Call it networking if you like, but when women moved around the room it seemed mainly to express mutual admiration and swap set stories.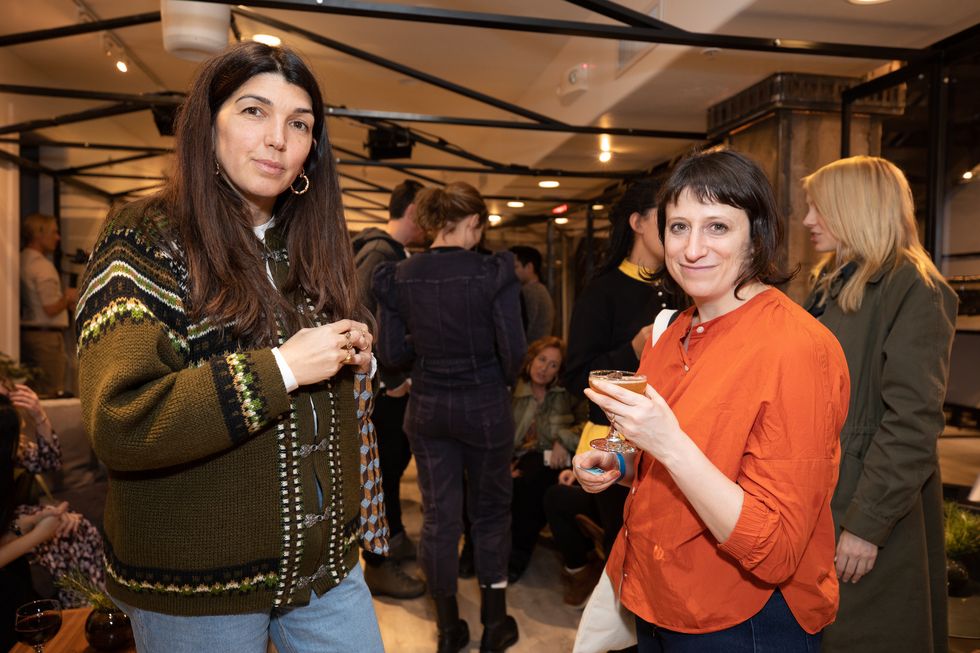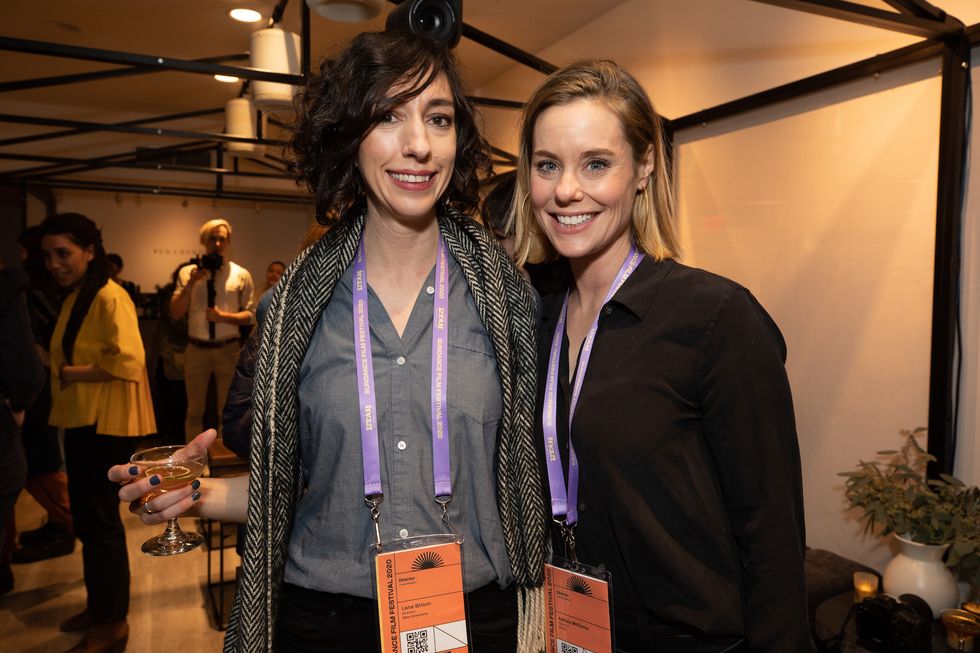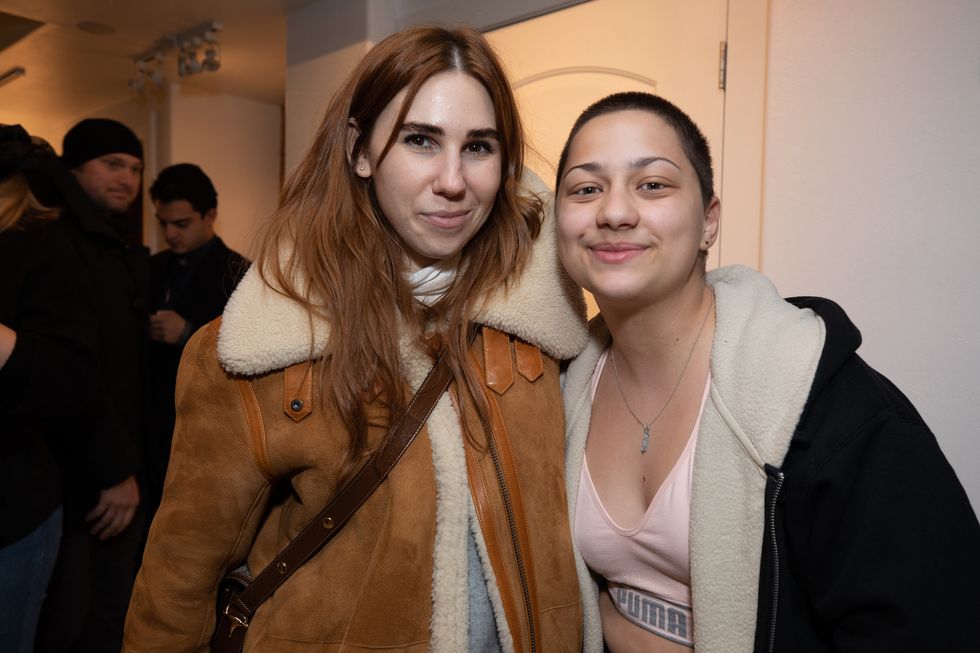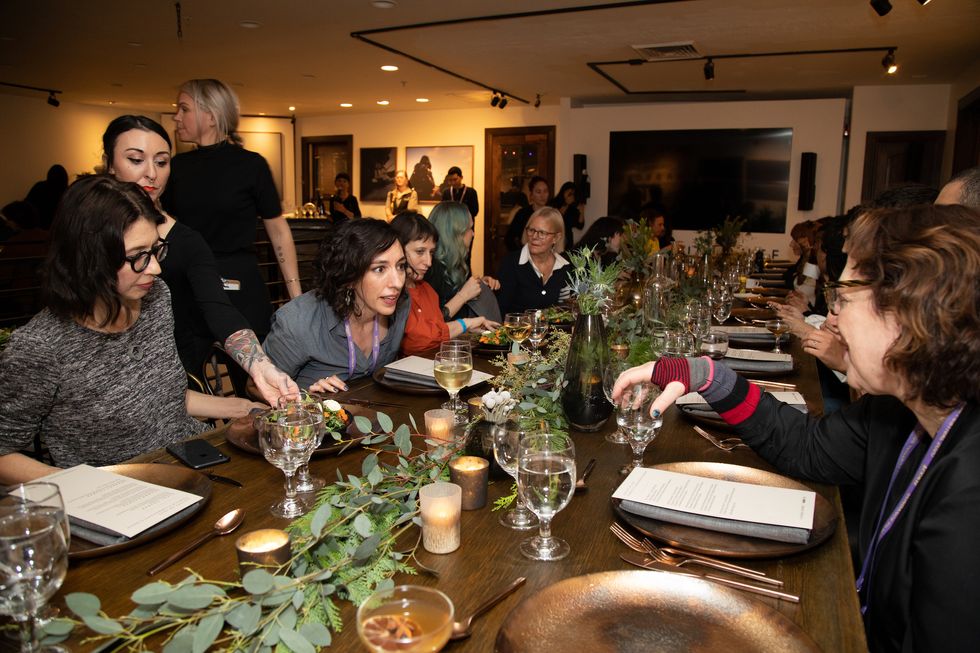 Emma Gonzalez, featured in Kim A. Snyder's Parkland documentary Us Kids, chatted cheerfully with Taylor Swift: Miss Americana director Lana Wilson before beelining for Zosia Mamet. (A 2014-nostalgic Girls fan lingers in all of us.) Wilson's movie had opened the festival, and she recalled to fellow director Eliza Hittman that Swift, who'd flown in for the premiere, had been struck by nerves and "worried that no one would like it."
Swift would since have been reassured that the Miss Americana reviews are glowing like phone screens at an arena show. Meanwhile Hittman's debut feature Never Rarely Sometimes Always, which portrays the struggles of a teenage girl seeking an abortion in rural Pennsylvania, reduced entire theaters to tears and inspired heartfelt Q&A sessions. Joining her for drinks were Zeina Durra, whose Luxor follows a woman's return to her former home after spending time working in a war zone, reconnecting with an old flame while contending with deep trauma, and Channing Godfrey Peoples, director of Miss Juneteenth, about a former beauty queen crowned on the commemoration day that slavery was abolished in Texas.
Radha Blank's The 40-Year-Old Version, an unlikely film about lost dreams and New York City gentrification, had just premiered in a packed-out Park City library theater and made her a popular guest. An unnamed journalist was spotted having an understandably emotional moment with Phyllida Lloyd, director of the Irish film Herself, starring Clare Dunne as a domestic violence victim who aspires towards building an economical tiny house to live in with her children away from her abusive partner. Australian director Kitty Green, whose Harvey Weinstein-adjacent The Assistant is being hailed as the most devastatingly accurate #MeToo movie yet, talked with Garrett Bradley about her documentary feature Time, which chronicles a couple separated by a 60-year sentence.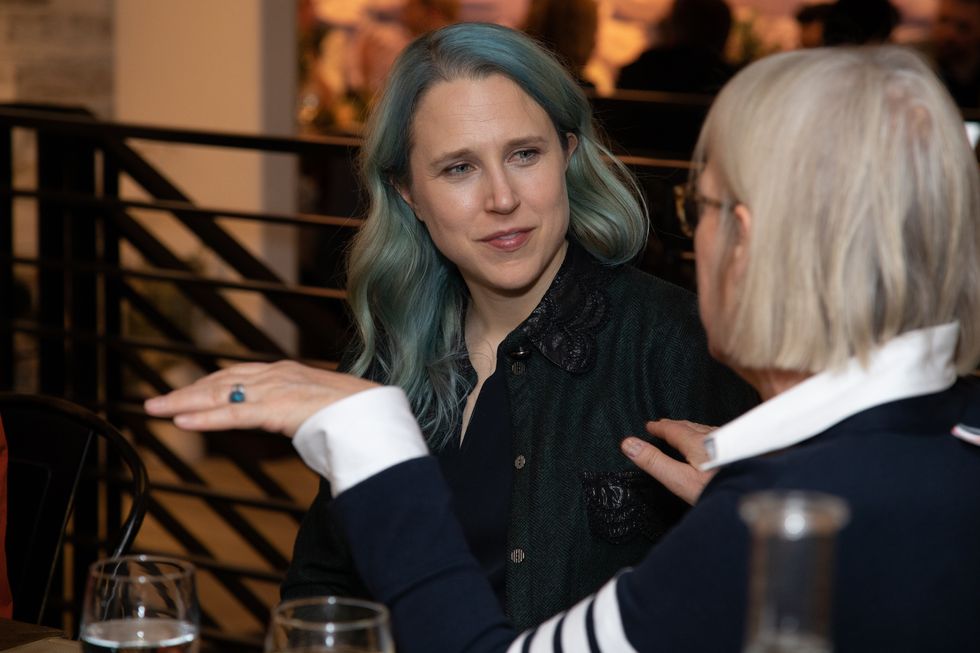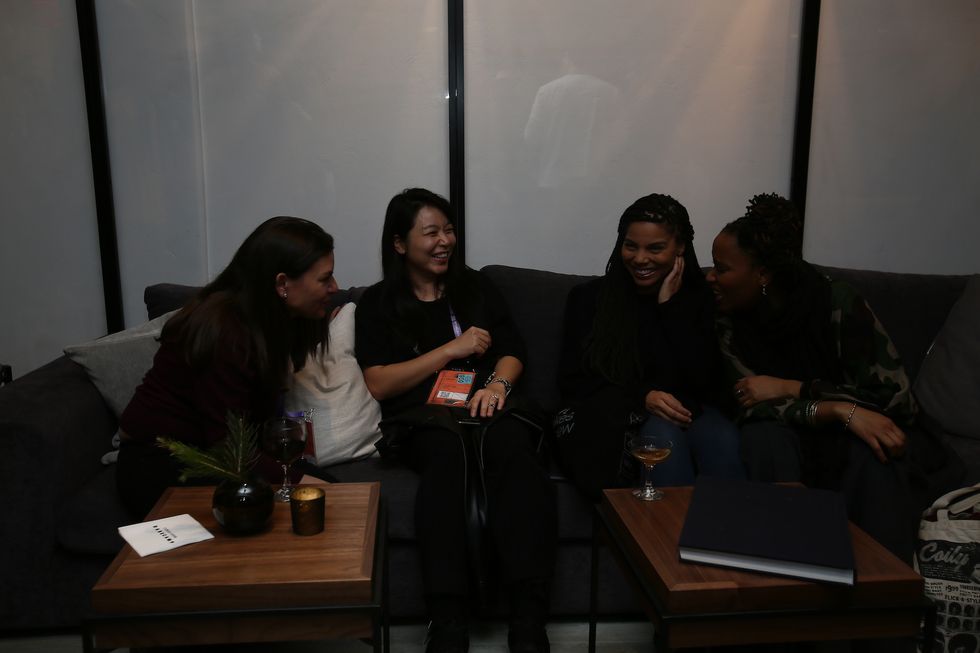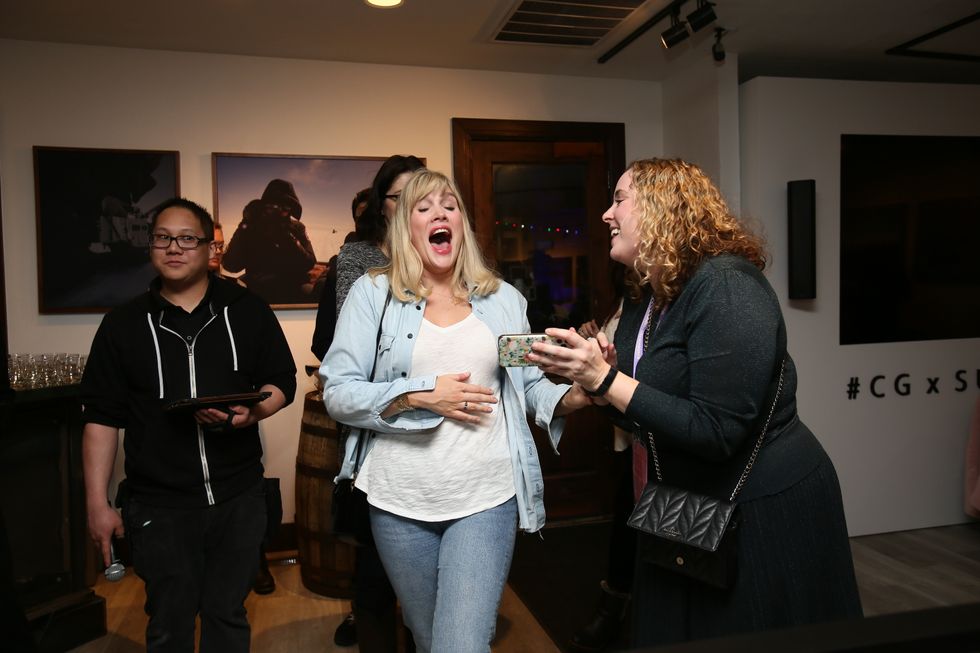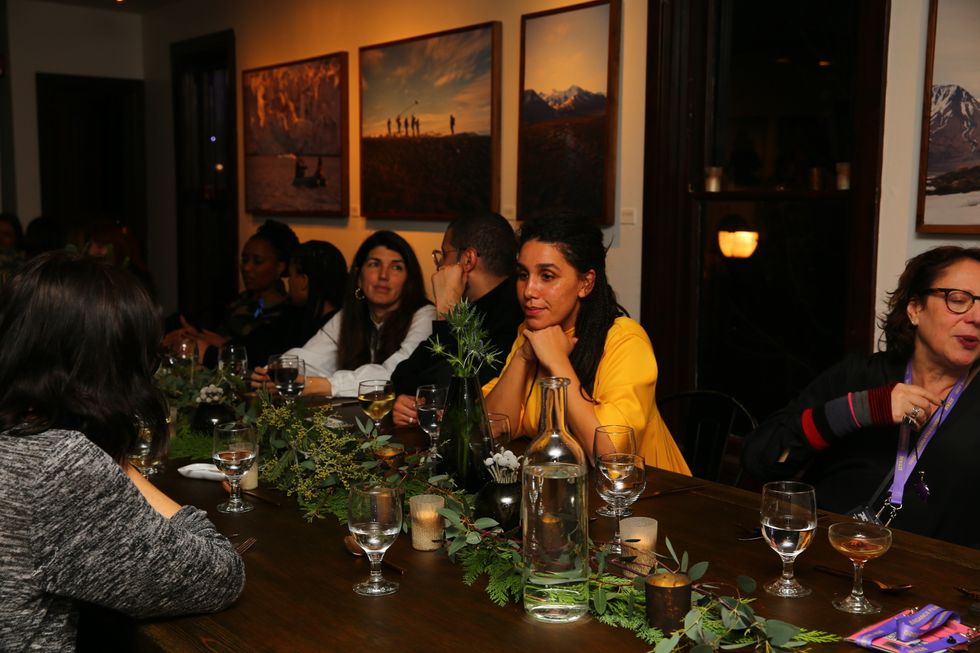 Many in the room had started off at Sundance by premiering short films and returning a few years later with features. At the beginning of that journey was young filmmaker Chloe Aktas, whose Lance (in a Neck Brace) depicts a man turning to instructional cassette tapes post-heartbreak. Actress Ashley Williams was also in attendance backing the short film Meats, about a pregnant vegan plagued by unethical cravings, which she wrote and directed.
Then there was Emerald Fennell, showrunner of Killing Eve season two, returning to the festival following the success of her short Careful How You Go in 2017. You may as well learn her name right now: Fennell's feature debut Promising Young Woman made her the room's star attraction and is guaranteed to go viral upon wider release. Starring Carey Mulligan and Bo Burnham (but also: Laverne Cox, Alison Brie, Jennifer Coolidge and Clancy Brown), it's a rape revenge fantasy minus the Tarantino gaze, and it was all I could think about for days after viewing. Even cooler was talking with Fennell and Josephine Decker, en route to the premiere of her fourth feature-length movie Shirley, starring Elisabeth Moss as horror novelist Shirley Jackson. Turns out that both Fennell and Decker are extremely new moms who were pregnant while filming. Greta Gerwig's impact!
Sundance hosted still more female filmmakers who couldn't attend the dinner things get busy when you're courting distributors, and there are only so many open bars one person can drink at on any given night. They may not have made it to the Canada Goose lodge, but Miranda July (whose film Kajillionaire premiered at the festival and was reportedly snatched up by A24), Zola's Janicza Bravo and Julie Taymor, whose latest ambitious effort The Glorias reimagines Gloria Steinem's epic life to date, were all the talk of the town.
As food was served, Harris-Bridson rued that despite the festival's uptake in gender equality, the filmmakers present were yet to escape the "female" qualifier. Many attendees hoped that a dinner like this would be less necessary someday, but I don't know. Every now and then it's pretty special to get your own party.
Photos courtesy of Getty and IndieWire