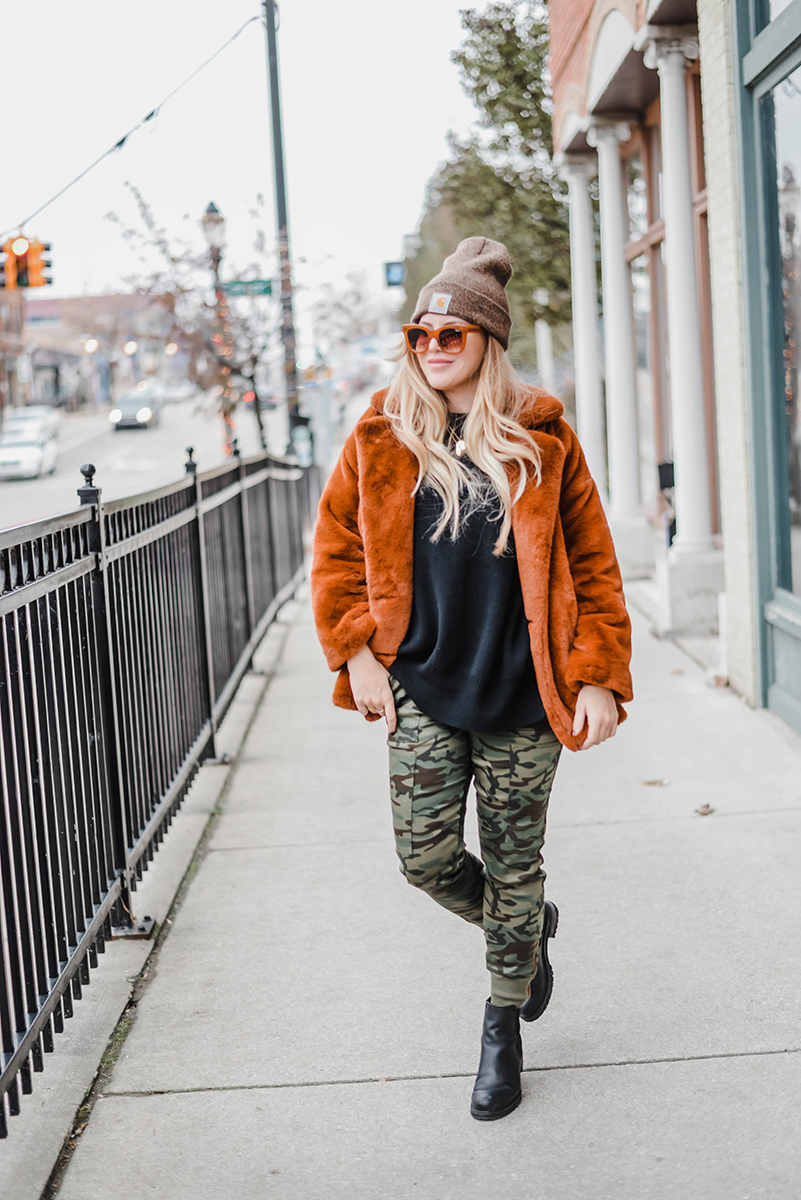 If you would have asked me 15 years ago if I wouldve been caught in camo pants or anything Carhartt, I would have laughed in your facewhile wearing my bedazzled pink sweater. Oh how times have changed (and my style has evolved)! Camouflage is one of my favorite printsits neutral, versatile and right now, its so on trend.
Styling my Camo Pants
These pants are pant-jogger hybrid, the best of both worlds. And theyre incredibly comfortable. This particular wear, I styled them with an oversized black sweater and simple black boots, along with a rust colored faux fur coat for more of a statement. These pants would work great with a basic tee or graphic tee and a moto jacket too! Scroll to the bottom of the post for links to all items Im wearing.
Evereve Ambassador
Im so excited to announce that Im the ambassador for the Evereve store in Lansing at the Eastwood Towne Center. Monthly, Ill be sharing new arrivals on Instagram and Facebook along with try on sessions. While visiting last week, I learned each sales associate is trained to be a stylist and can choose items for you based on your style, lifestyle and body shape. Theyre quite good at it too.
Store manager Elizabeth and her colleague Erin pulled so many versatile pieces from dresses to jeans to tops to boots that looked like my style and some pieces that were a little more bold and that I might not picked for myself, but loved the fit and style when I tried them on.
When in doubt, I buy plain black and they found edgy pieces like graphic tees, moto jackets and black jeans for me but mixing it in with cozy jackets, leopard print cardigan and different denim styles, all of which I loved.
They carry lines like Sundry, Good American (those jeans are SO incredible), Dolce Vita shoes, J Slides shoes and more. You can self-shop of course, but stylists are always ready to help you, plus lots of great holiday sales happening!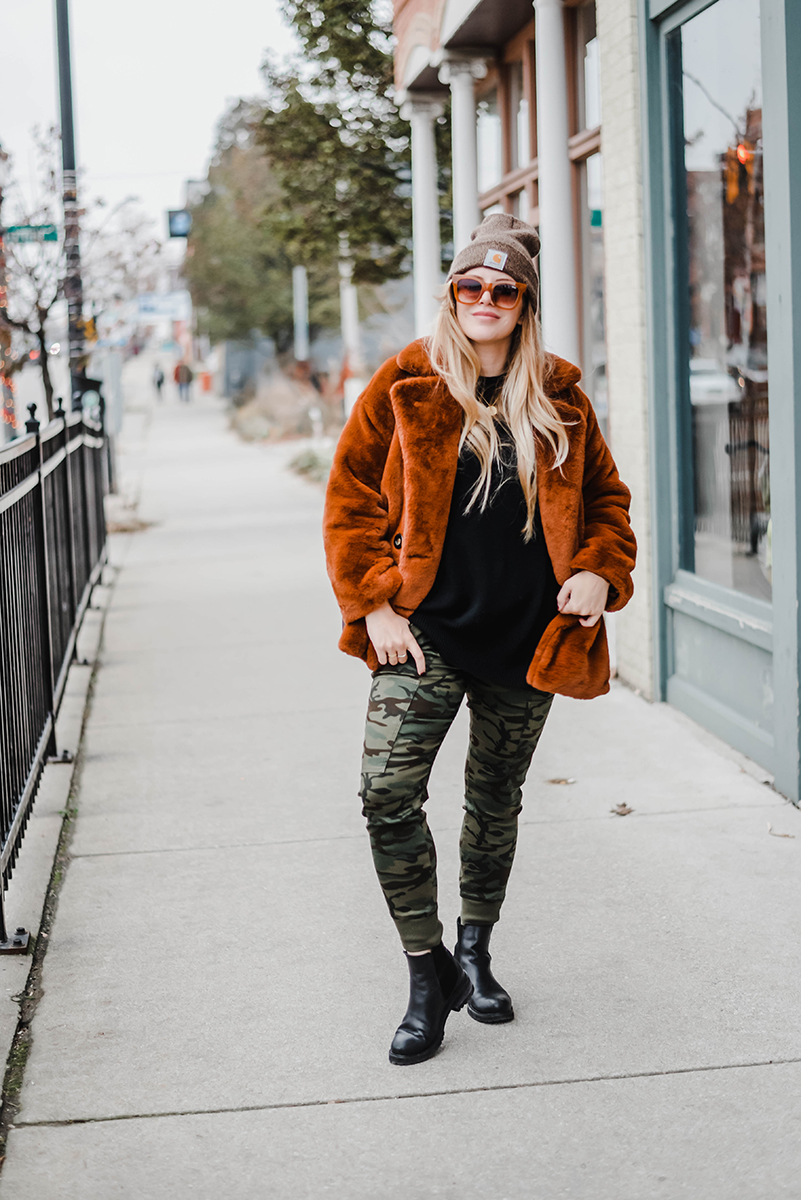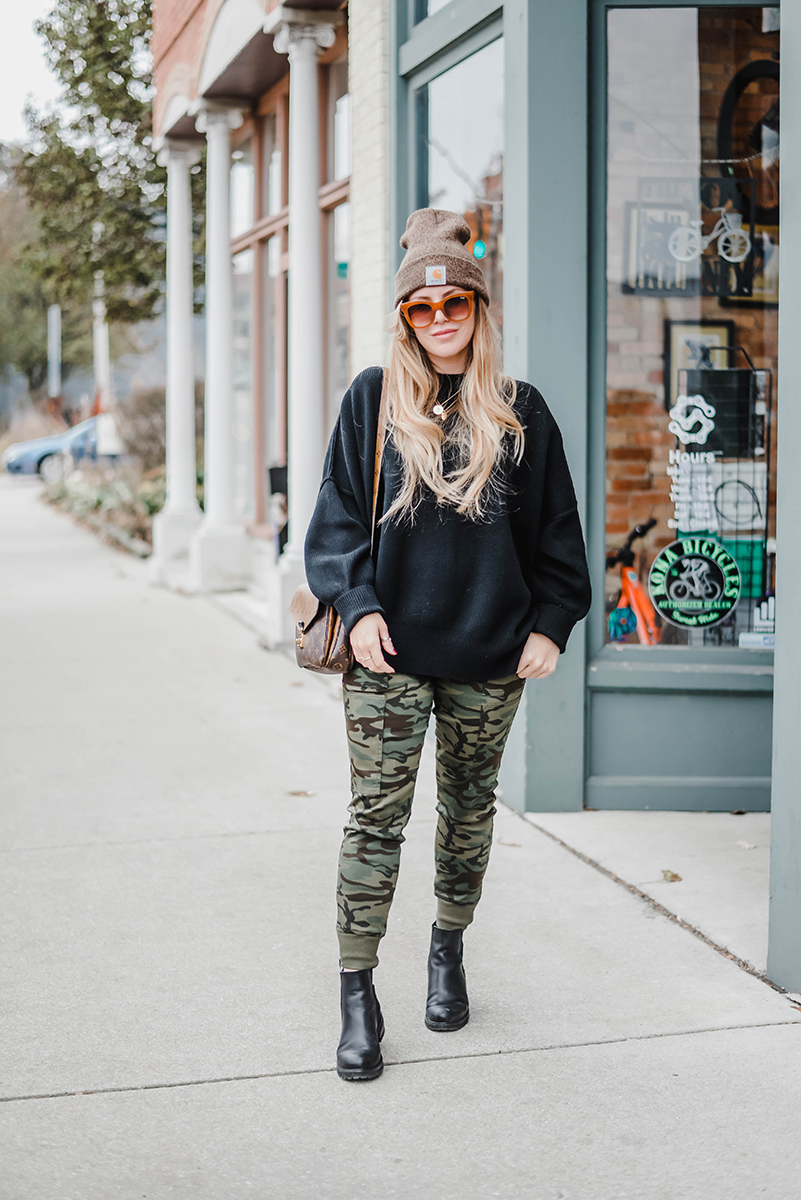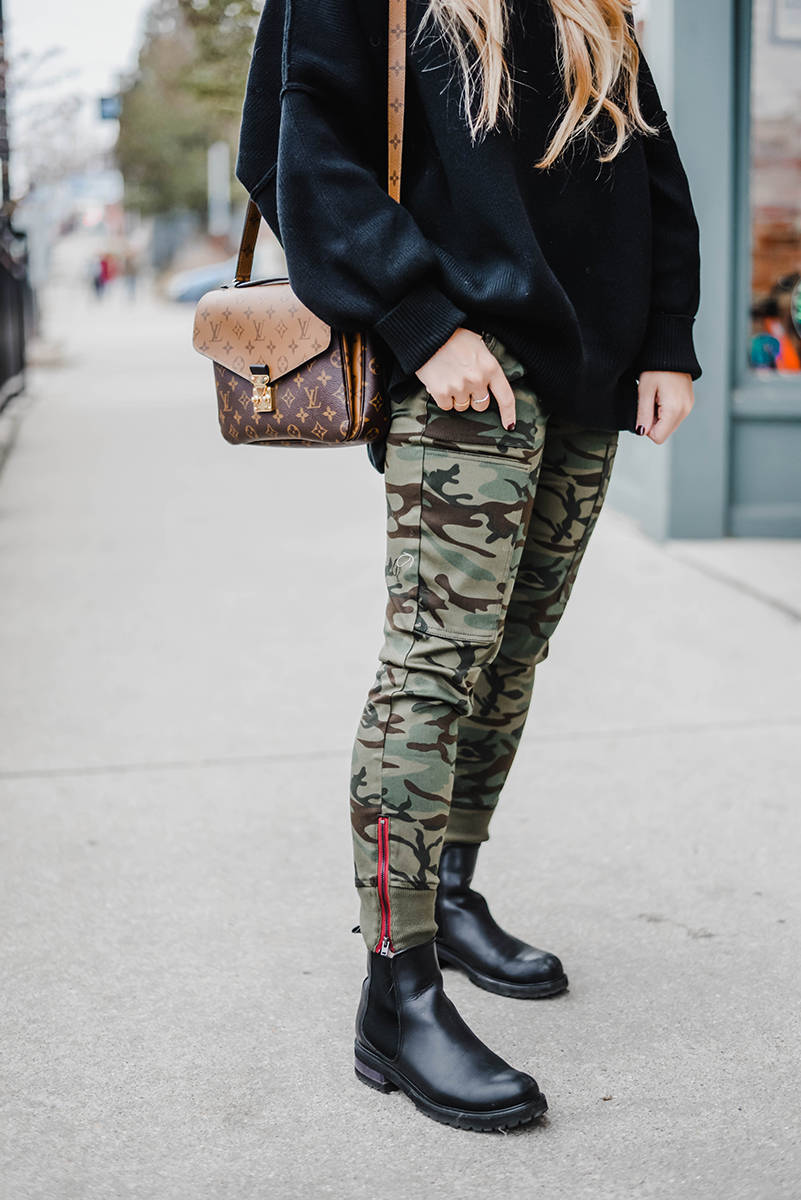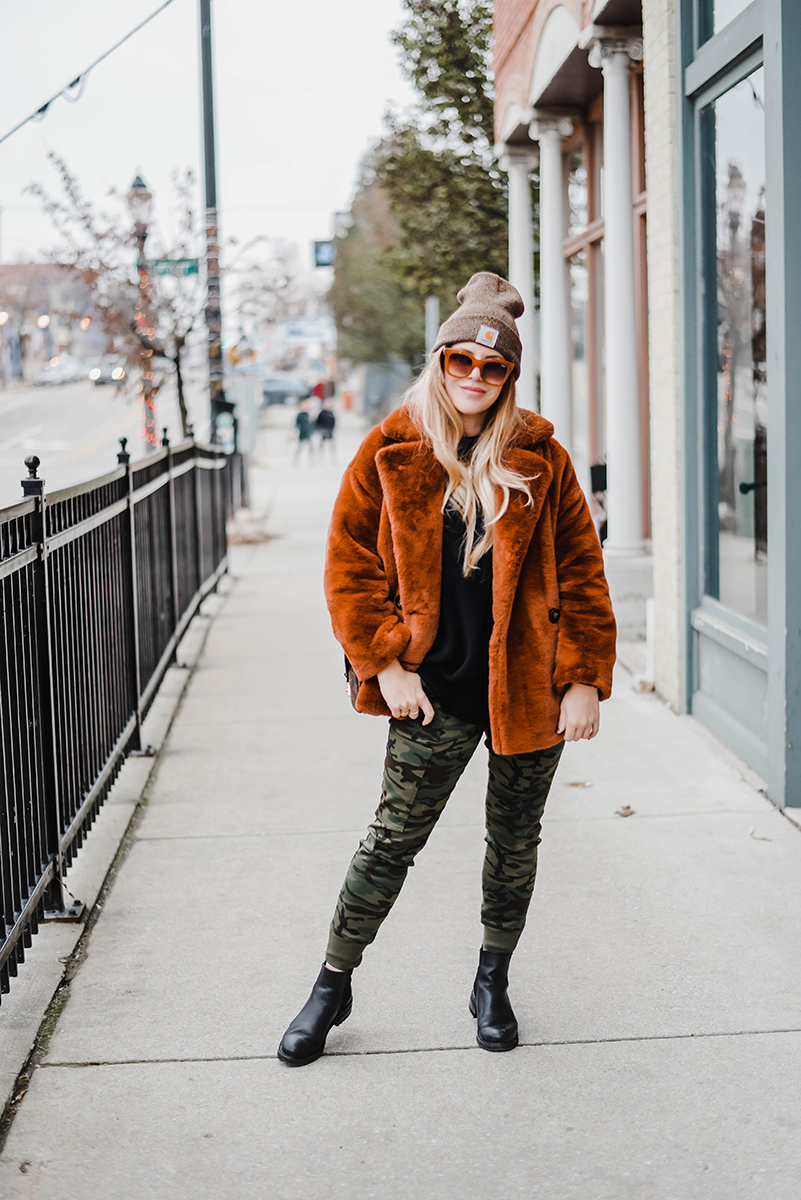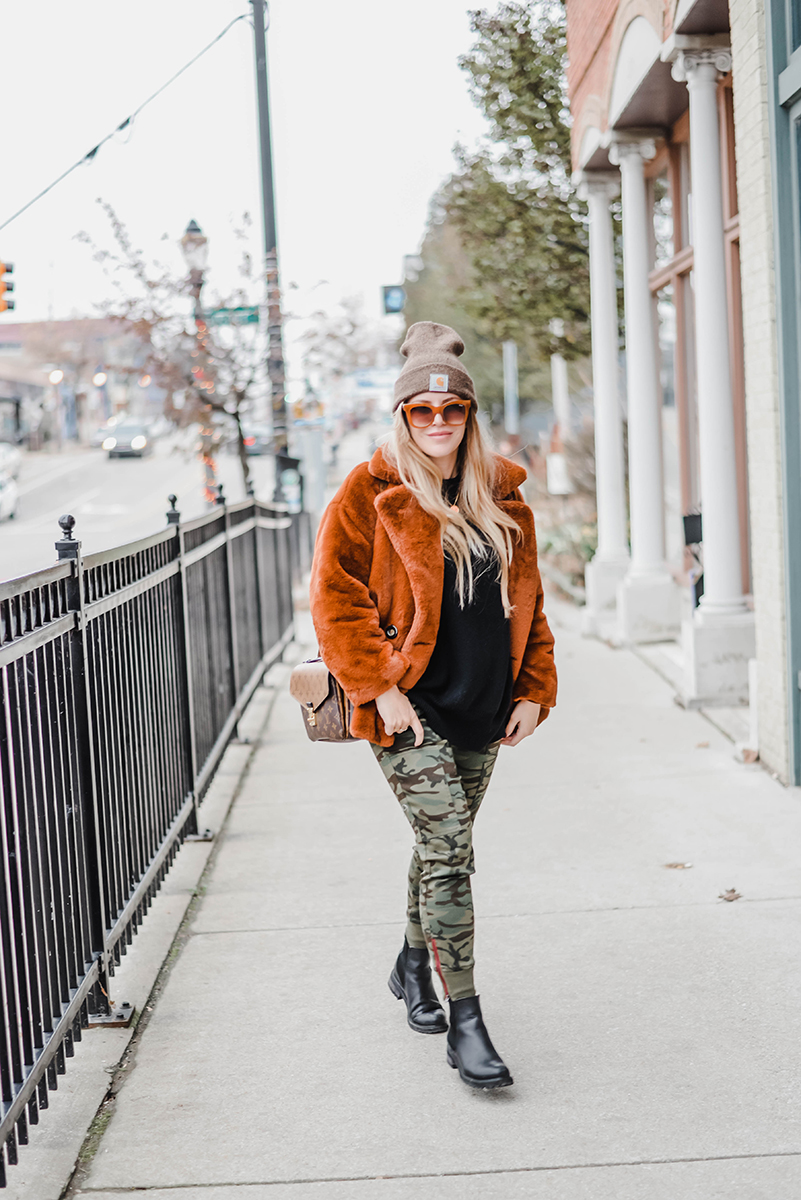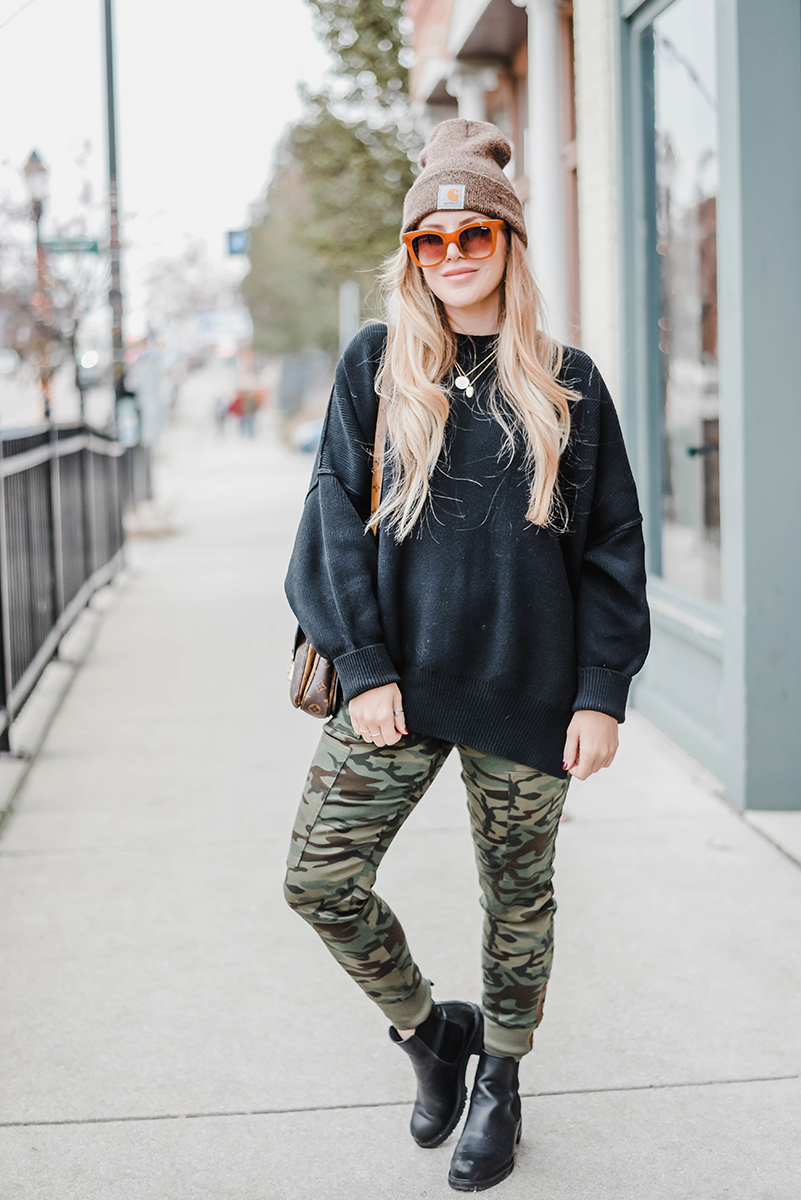 Camo pants c/o Evereve | sweater tunic and faux fur coat by Free People | boots c/o La Canadienne | hat by Carhartt | Quay sunglasses from Retail Therapy | necklaces by Katie Dean Jewelry | bag by Louis Vuitton
Photography by Veronica Pohl
The post Styling An Effortless Winter Look with Camo Pants appeared first on Blonde Bedhead.