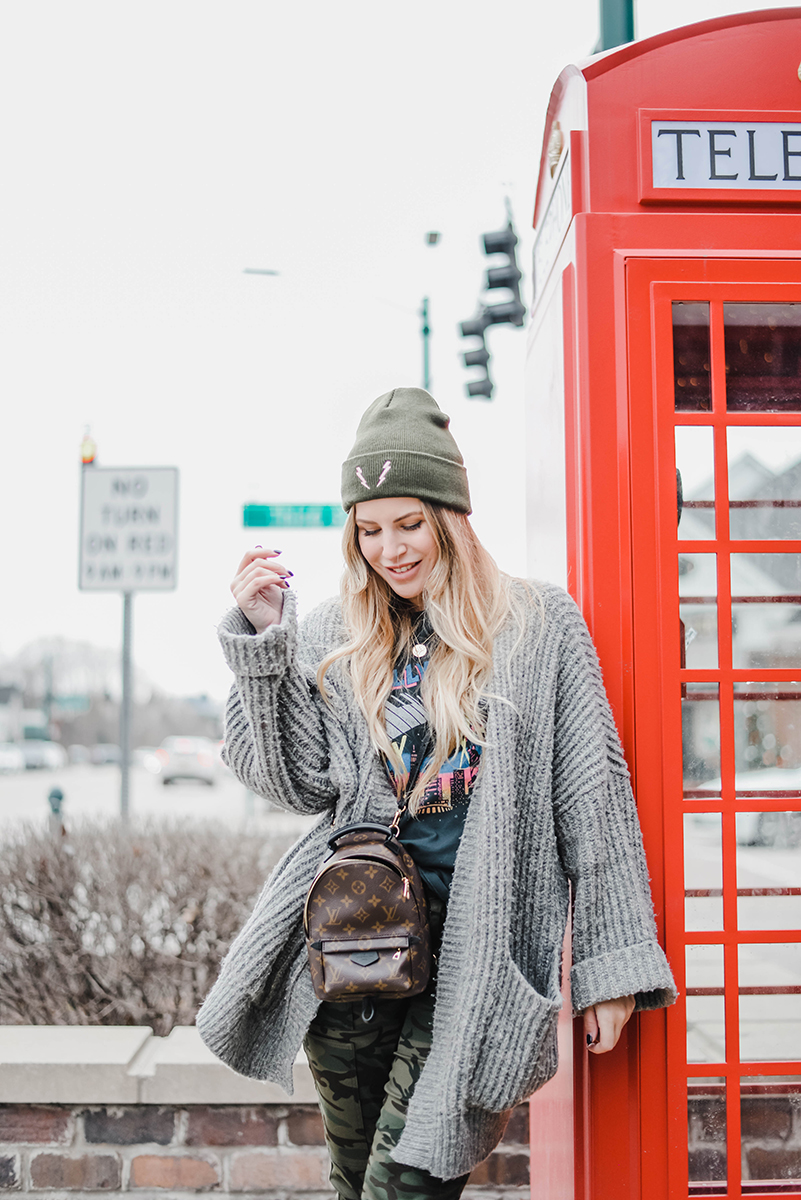 I headed out last Sunday to Rochester for a little getaway with Brookejust to grab coffee, catch up and shop.
I love the month of January because I typically havent had a chance to overbook my weekends and I have a few laidback chill weekends to leisurely do what I want!
The Look
I wanted a cozy, layered outfit which usually translates to these camo pants, a graphic tee and an oversized cardigan or teddy coat this time of the year. These pants are still in stock online and fit true to size! This camo pair is on sale for just $29 and fully stocked too.
I just got the Billy Joel graphic tee during my last trip to Evereve (Im currently working with them as an ambassador this year so expect lots of updates on whats new there!)
I also love this graphic teesuper soft and lightly distressed. And this graphic tee is a super affordable version.
My cardigan is super old, but this black cardigan is similar and I also love this $15 cardigan thats on major sale (and comes in other colors!)
Im wearing a pair of Golden Goose sneakers that are worth the hypepretty much the only sneakers I wear these days. This sneaker though is a better price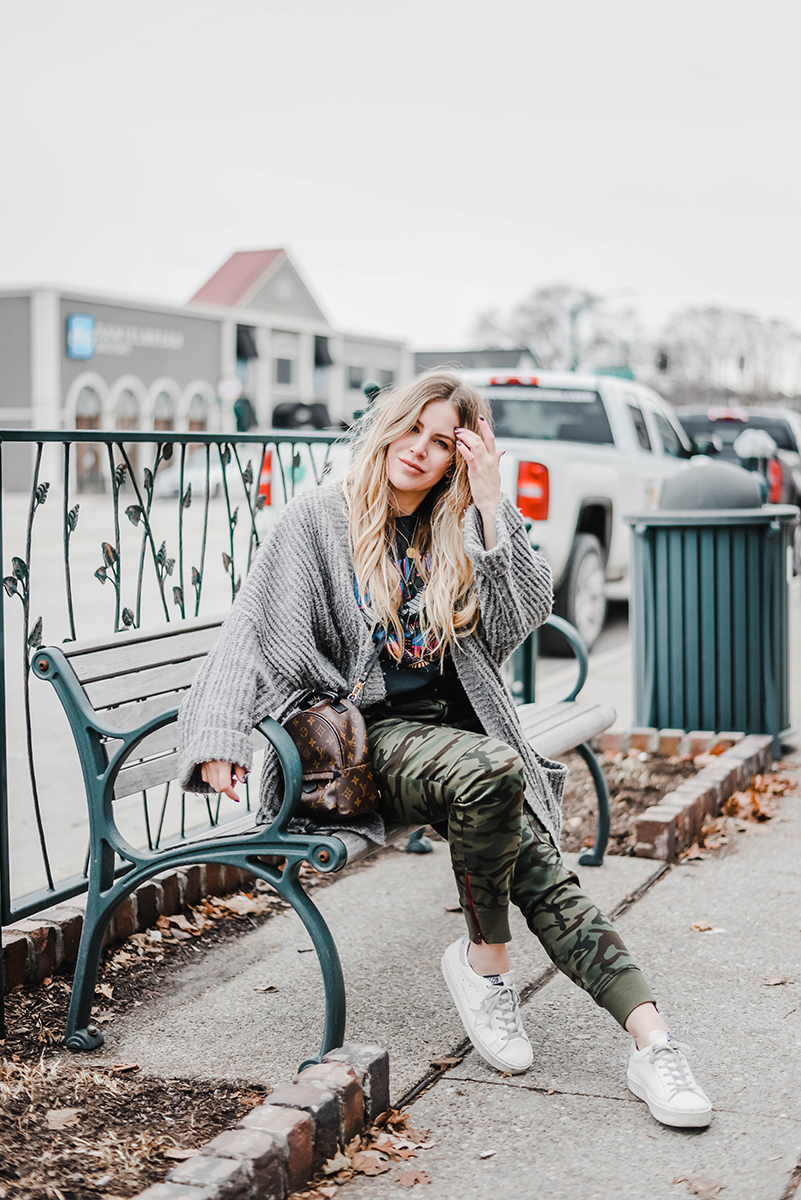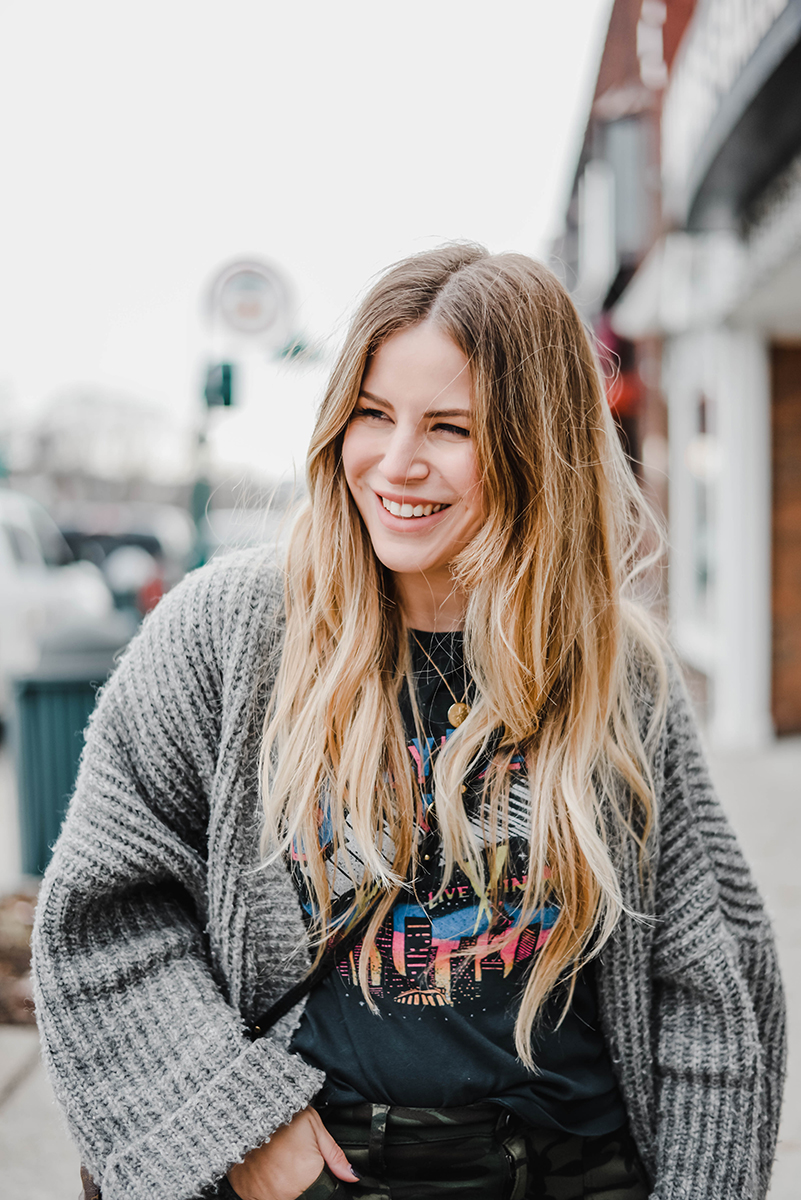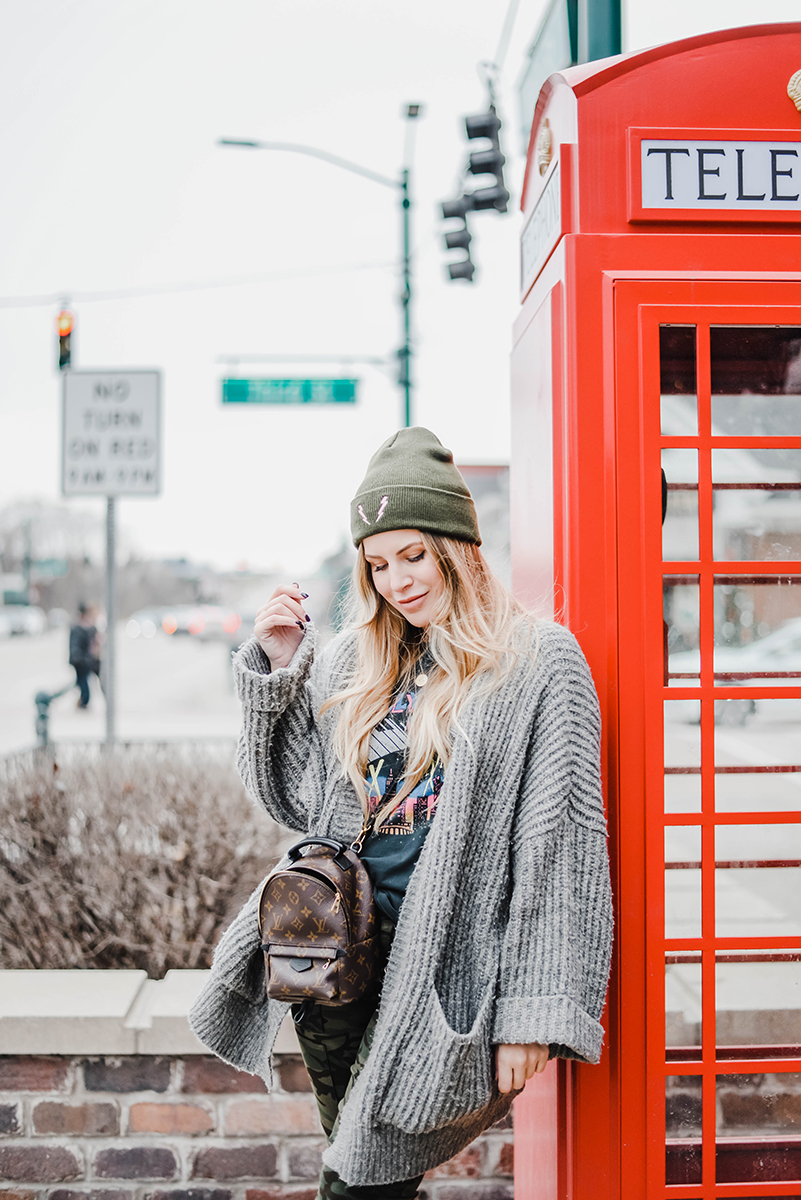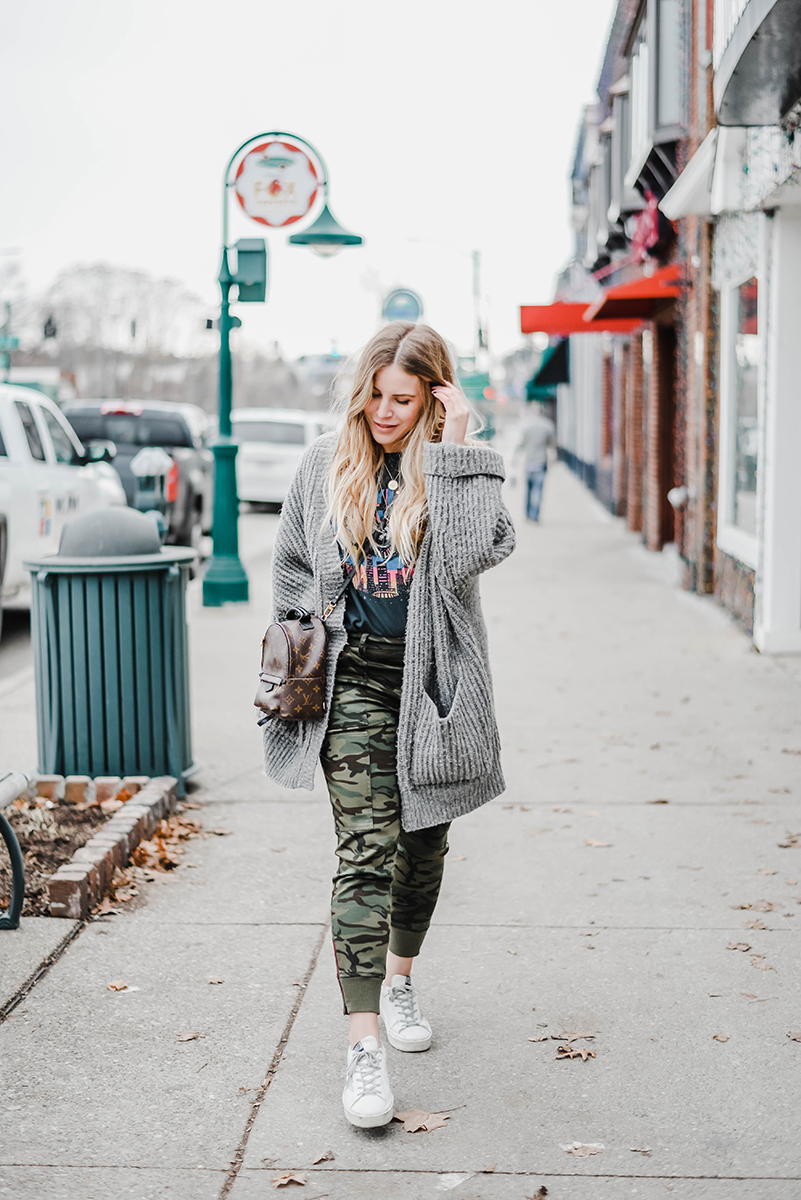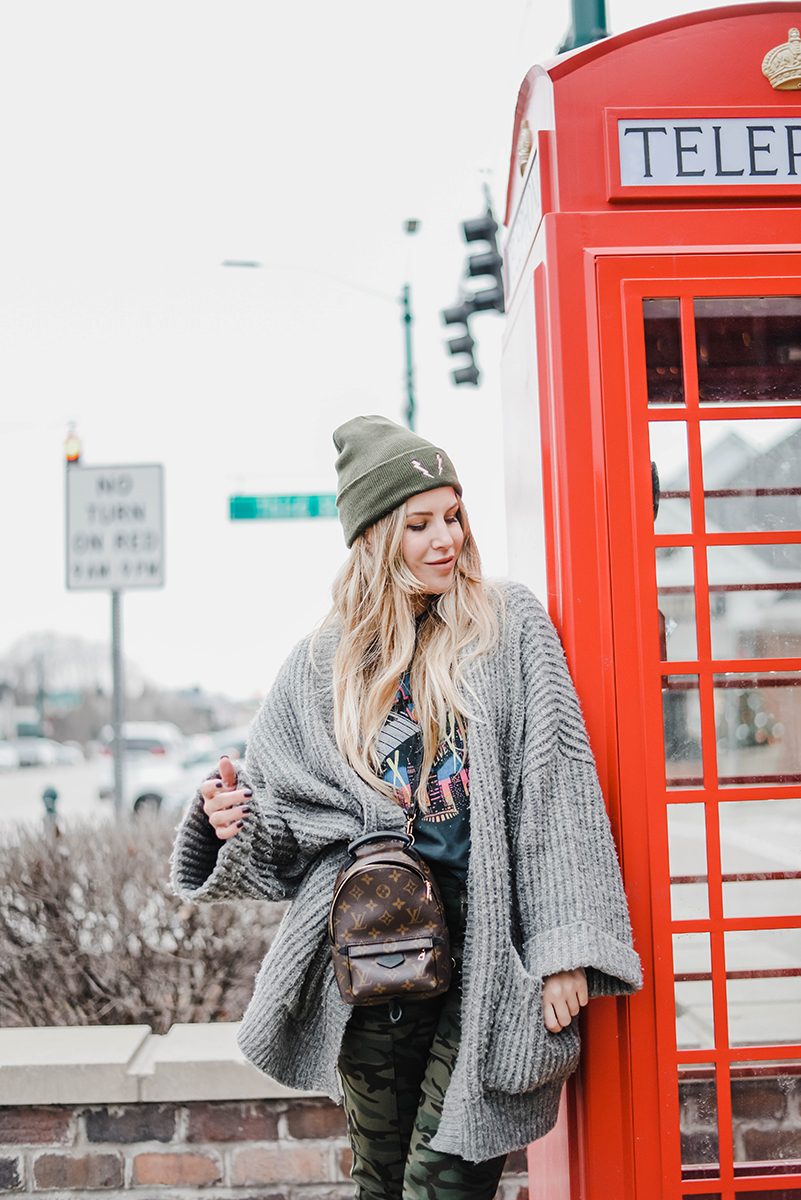 Camo pants and graphic tee c/o Evereve | old ass cardigan from Zara | borrowed LV mini palm springs bag | hat c/o B R [A] N D| necklaces by Katie Dean Jewelry | Golden Goose sneakers
Photography by Brooke Cummings
The post My Go-To Warmer Winter Day Look appeared first on Blonde Bedhead.