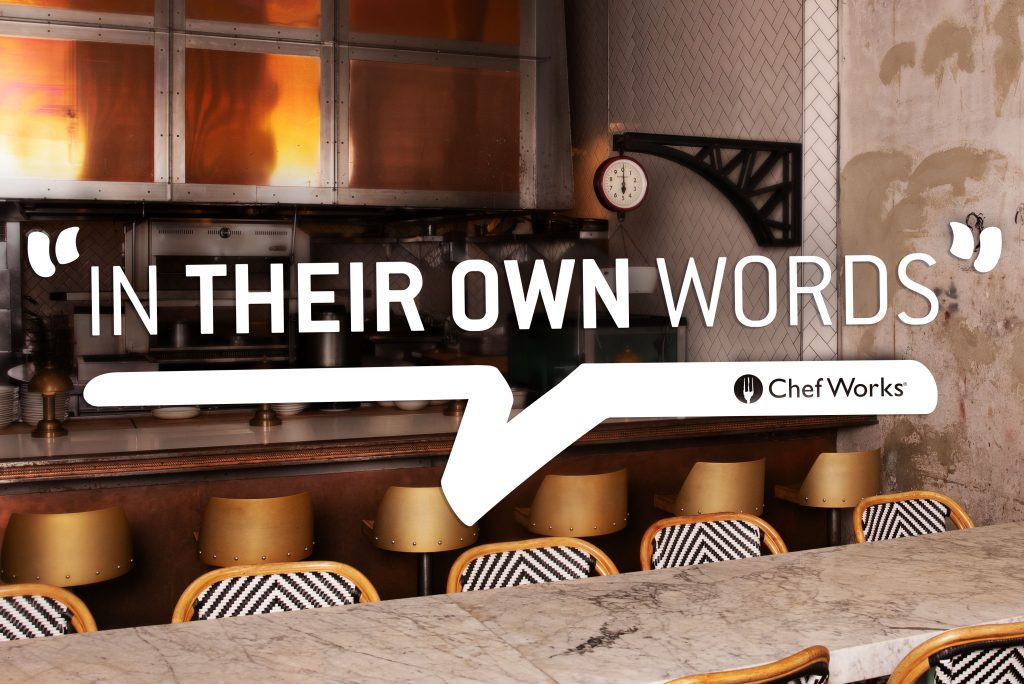 ---
In Their Own Words grants a forum to chefs to discuss issues in and out of the kitchen that are important to them. If youre interested in submitting a topic, email kgemmell@chefworks.com
---
The idea of food insecurity not knowing where your next meal may come from impacts millions of people each year. Chef Corey King, a U.S. Army veteran, cancer survivor and chef at the University of Colorado at Colorado Springs, has made it a personal goal to fight food insecurity.
Heres Chef Corey in his own words
---
After serving my country in the U.S. Army, I began serving my community through food. In my years in the kitchen I have had the pleasure of nourishing the elite including presidents Barack Obama, Bill Clinton, George W. Bush, George Bush Sr. and more celebrities than I can list.
Now I find my happiness serving a lesser-known group of people.Im talking about the 40 million Americans who suffer from food insecurity each year. We do more than just serve food. We serve purpose, we serve health, we serve nourishment and when talking about food insecurity we serve personal sustainability.
I enjoy serving my community at The University of Colorado at Colorado Spring as the Executive Chef and Associate Director of Culinary Services. My mission is to eliminate food insecurity on campus and reduce it throughout the city.Not knowing where your next meal is coming from is a hunger that most of us in this industry will never know.
While we snack on a leftover filet or a misfired burger, hundreds are skipping yet another meal. We are not talking just about the homeless. These are students, children, seniors, families, employees, neighbors and friends.
---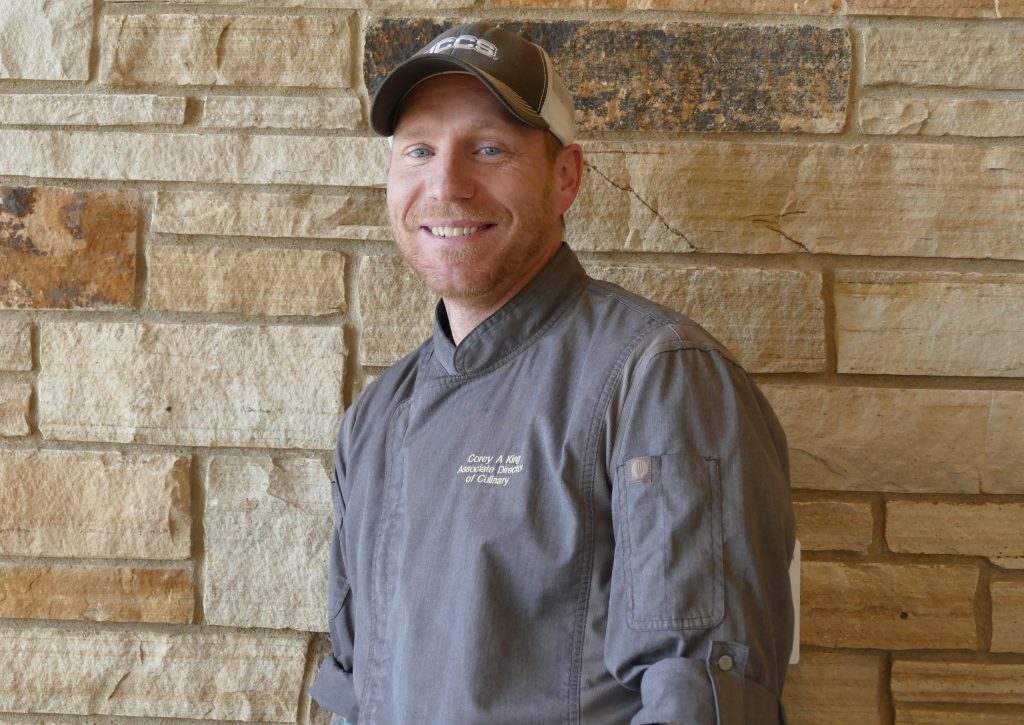 ---
With the partnership of my culinary team and groups across campus, we are combating this fight through innovative programs like Clydes Cupboard, a food pantry on campus for students who need a meal. Students who need a hot meal can get a voucher to eat at the dining hall for no charge. It is important to us at UCCS to make sure no student is hungry. We are their family while they are away from home.
In my off-time I take pleasure in serving the Colorado Springs community by hosting fundraisers for the local soup kitchen to feed the homeless.
My career has taken me from coast to coast across the United States, cooking in high-end restaurants, universities and colleges, and even owning a restaurant for a time. I have cultivated a unique ability to cook in any setting and have a diverse cooking technique portfolio.
In 1998 my life took a turn for the worse when I was diagnosed with cancer. Fighting cancer made me look at my life and find what was important to me. I realized living to serve was why I love cooking. My life goals have changed and I focused on serving those who needed it the most.
Innovative programs and companies are beginning to pop up in cities across America to gather uneaten food from restaurant and getting it into the hands of those who need it most. Partnering with organizations to donate leftover food reduces the food waste and supports the community.
I believe that hospitality has a social responsibility to fight hunger.
---
Like this guest column? Here are a few others. If youre interested in submitting a topic, email kgemmell@chefworks.com