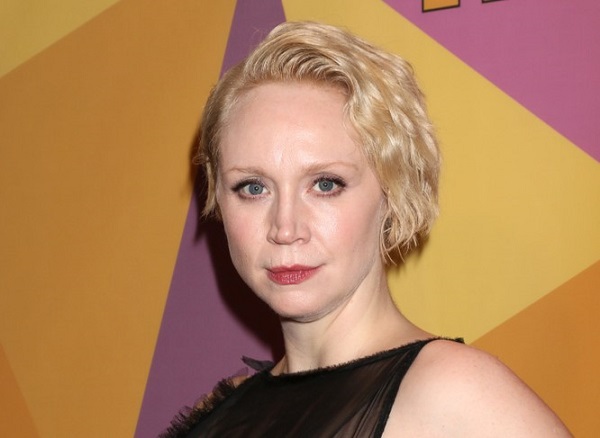 Image via Kathy Hutchins / Shutterstock.com
Game of Thrones star Gwendoline Christie dressed to kill at the Rick Owens fashion show during Paris Fashion Week.
The actress attended the event in an all-black ensemble featuring a power shoulder coat and chunky black boots. Her avant-garde trench coat made a statement with its exaggerated, wing-like padded shoulders that accentuated the actress tall frame.
She wore a black top and a pair of black trousers, and towered over in black boots with see-through heels. Christie kept everything else minimal, opting for a natural palette of makeup while wearing her blonde hair in natural curls.
View this post on Instagram
We love Gwendoline Christie bc she doesn't care about what people think.Because if she wants to wear high heels even if she's 6.3,if she wants to wear a jacket that emphasises her broad shoulders,she does.We love her bc she learned to love herself,embracing what makes her unique. pic.twitter.com/Lz2zLBPEEF
Alice #Gwemmy (@grumpylisbon)
February 27, 2020
im here today because i want gwendoline christie to stomp me into the pavement pic.twitter.com/vfheOU0e14
:-) (@gwensfabric)
February 27, 2020
A GODDESS

Gwendoline christie is a goddess https://t.co/EgBWPLrswG
Soraya Montenegro, Mrs. Dev Patel (@mottisjandra)
February 28, 2020
[via
Instyle
, opening image via
Kathy Hutchins / Shutterstock.com
]