Fashion trends come and go, but it seems like there are outfit variations that withstand the test of time. For example, a great pair of jeans and a colorful top will never go out of style. Denim jackets seem to come back year after year, and it seems like a pair of trendy nude heels will compliment just about anything. Of course, as we get older, it can become more difficult to find clothing items that fit and flatter while not making us look and feel ancient. Especially when we aren't the same size we used to be. So with that in mind, we set out to create five fabulous looks that will keep us feeling fun while flattering our curves. 
Five Fabulous Outfits for Curvy Women
Disclosure: This post contains affiliate links.
Cool and Casual
A great pair of jeans is hard to find, but when you do get that magical pair, try to mix and match them with everything. Start with a colorful top – perfect for the spring – and then pair it with some casual nude heels. To offset the brightness of the shirt, grab a cool drawstring jacket and some muted jewelry, and you'll be ready to hit the town.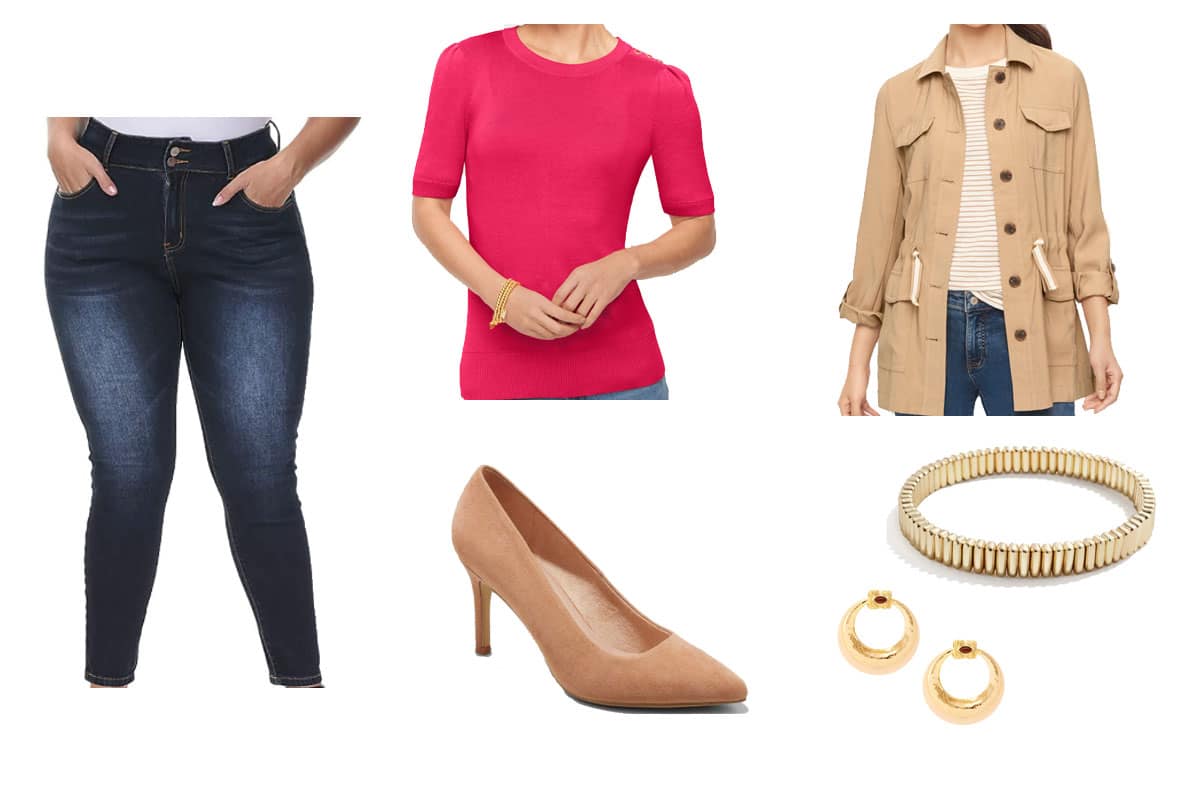 Jeans, $36.99 | Sweater, $89.50 | Drawcord Jacket, $169.00 | Nude Heels, $29.99 | Bracelet,  $36 | Earrings, $248
Sleek and Sophisticated
Start with a classic A-line skirt, then start working your way to colorful sophistication. This gorgeous turquoise blouse is designed for comfort, but when you pair the color with the black and white accents of the skirt and accessories, you'll find the whole look comes to life. This outfit is perfect for an elevated lunch date, dinner out with your beau, or a slightly formal event where you want to look your best without wearing your most formal attire.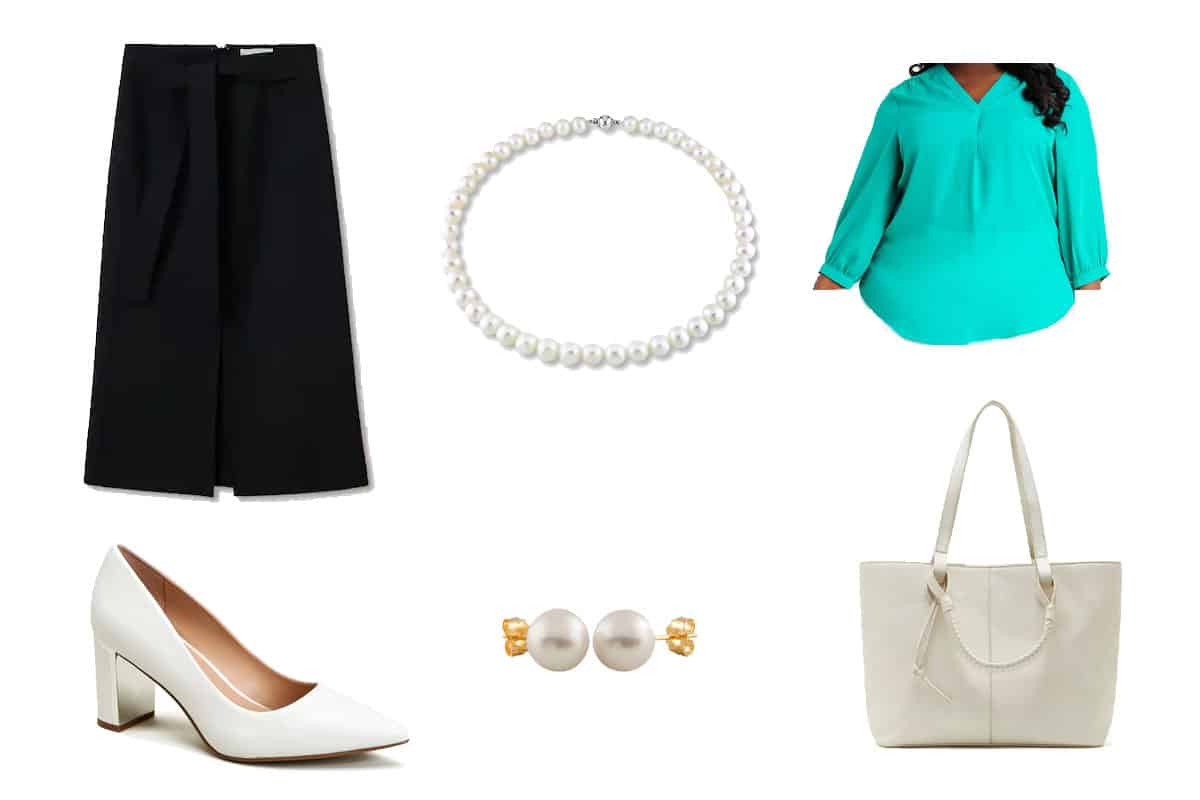 Skirt, $49.99 | Pullover Blouse, $27.65 | White Pumps, $79.50 | White Tote, $198 | Pearl Necklace, $99.99 | Pearl Earrings, $29.97
Chic and Trendy
Let's face it: White jeans can be difficult to master. But when you match this pair of ankle jeans with the flowing pink top, too cool denim, and earthy accessories, you'll find that white jeans aren't so challenging after all. While this outfit is stylishly on point, the pieces will match pretty much anything – allowing you to mix and match your current wardrobe with some fun new additions.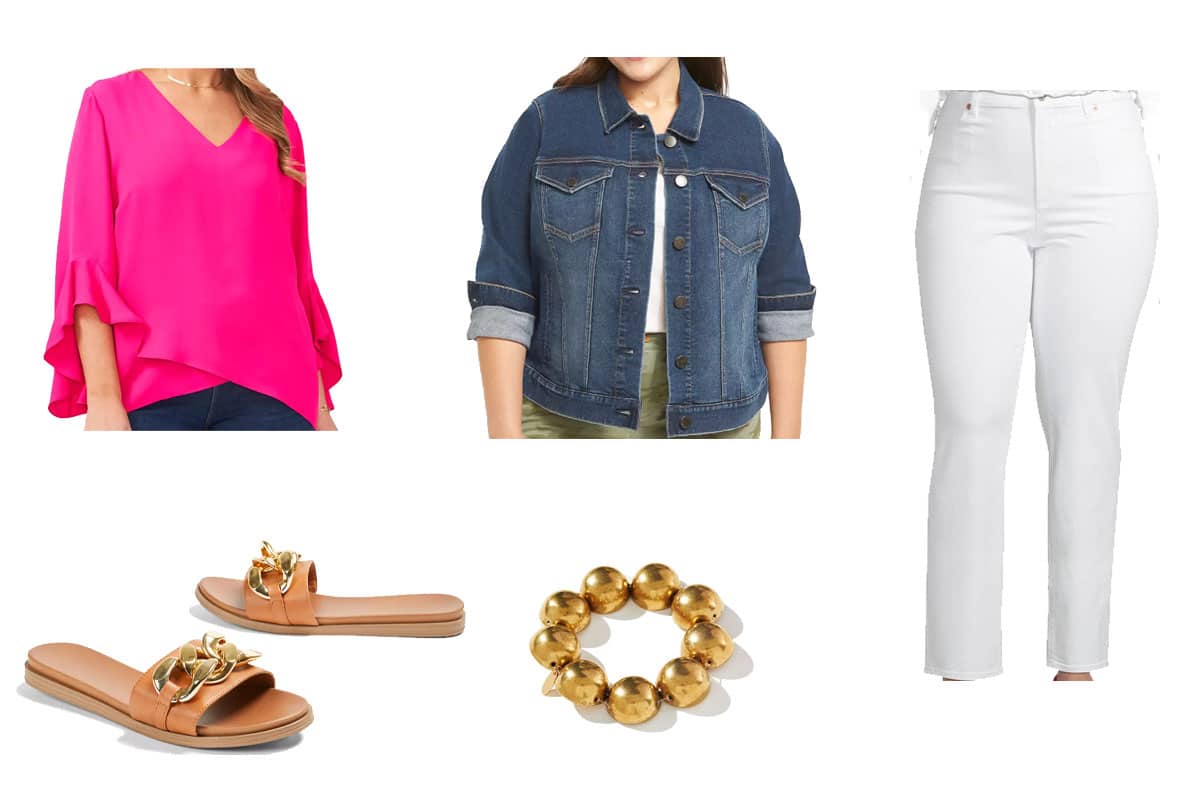 Pink top, $99 | White Jeans, $82.95 | Brown Sandals, $69.95 | Denim Jacket, $89.95 | Gold Bracelet, $48
On the Move
Spanx is known for helping us add a little tone and contour to our physique, and these faux leather leggings are no exception. They work well with the red tunic top and trendy accessories. We really love the leather rucksack – it'll hold everything we need with ease and style. The white sneakers have the perfect simplicity for this dazzling outfit, while the chandelier earrings are absolutely exceptional.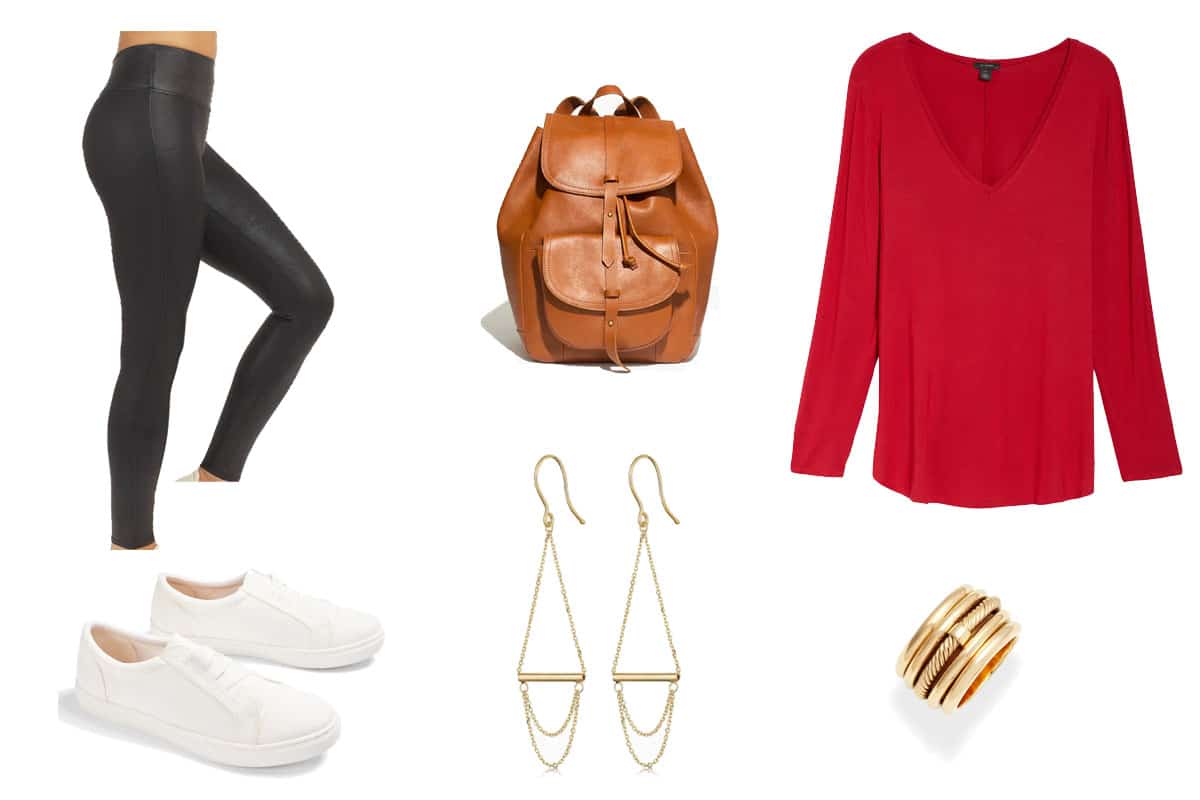 Spanx Leggings, $98 | Red Tunic, $27.30+ | White Sneakers, $64.95 | Brown Rucksack, $228 | Gold Ring, $128 | Chandelier Earrings, $128
Elegant Evenings
It's fun to dress up for a night out on the town every once in a while, but there's no reason you can't do it with relaxed comfort. This shift dress comes in a variety of colors to suit any fashion preference or skin tone. Add some classy elegance with a cool trench coat and black accessories. We especially love the black heels – the block heel will keep us from getting sore feet if we're out and about all night, while the open toe will allow us to show off our latest pedicure.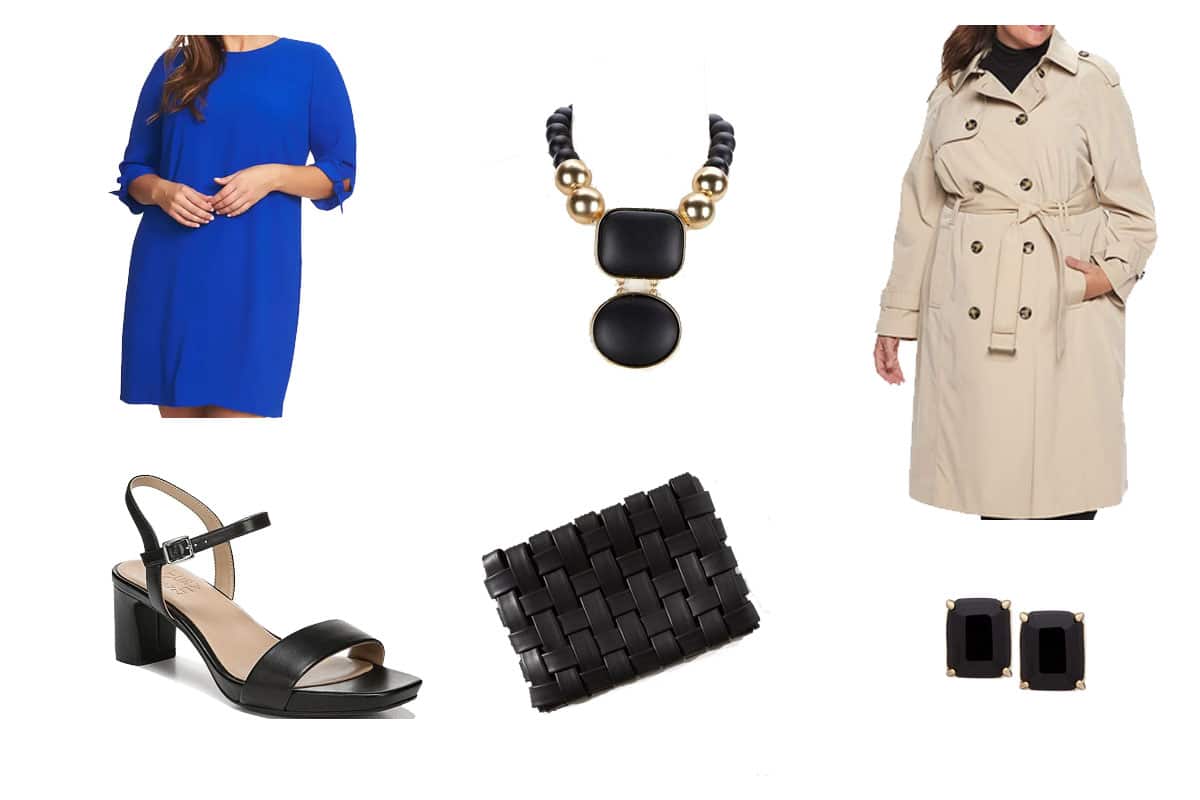 Blue Dress, $129 | Black Heels, $99.99 | Pendant Necklace, $38 | Trench Coat, $132.60 | Black Stud Earrings, $28 | Black Clutch, $80
Read Next: 
Spring Dresses for Prime Women
Spruce Up Your Home for Spring
The post Enjoy Your 70s In These 5 Flattering Outfits appeared first on Prime Women | An Online Magazine.