*This post is sponsored by ShopStyle and JCPenney. All opinions are our own and we are blown away by all of the awesome winter favorites and cozy essentials at such affordable prices!
While its tempting to want to hibernate during the cold months, there are so many fun winter activities that simply cannot be missed. Ice skating, sledding, getting hot cocoa while you shop for the holidays, and of course, visiting Jolly Ol Saint Nick.
Dont let the bite in the air discourage you from making fond family memories! Cozy up and get out there!
And theres no better place to get all of your familys stay cozy essentials than JCPenney. They have incredible deals on gifts, apparel, and more. Its one of my favorite places to shop for boots, coats, sweaters, and more!
Cozying up with JCPenney Family Winter Favorites
JCPenney has everything to make your holidays Merry & Bright!
Its where I go for all my kids winter coats, like this adorable girls faux fur trim winter coat. It comes in so many fun colors and the lining is nice and thick.
Youll find all kinds of cozy kids clothing at JCPenney including these warm jogger pants and fleece hoodie sweatshirt. Elastic waistbands and fleece are all my kids want to wear in the wintertime and I dont blame them!
JCPenney has great style at a great value for your whole family. They always have cute new fashions that make refreshing your closet fun and affordable.
For example, JCPenney has classic Levis jeans at a great price! I love everything about this entire outfit an it ALL came from JCPenney!
This sweater tucked into classic Levis brightens up any drab winter day.
Add a scarf and mittens and youre ready to go ice skating.
While youre stocking up on cozy essentials, make sure to snag a cute winter beanie for the whole family.
Check out these cozy favorites for:
and Kids
Theres a great big sale going on at JCPenney right now so go stock up on all cold weather essentials (including my favorite plaid blanket below)!
Winter Boots for the Whole Family
JCPenney is one of the greatest places to get boots for your whole family because they are so stylish and affordable!
I am in LOVE with this womens boot and even more in love with the price!! (You guysthat is a steal!) Heres a similar one in light tan I love as well.
And kids bootsthere are so many great styles for amazing values!
From apparel to gifts, JCPenney offers so many great styles at great values, making it easy for families to get everything they need without breaking the bank.
Stock up on great deals now so you can spend less and play more this winter season!
Even the big guy approves. Happy holidays!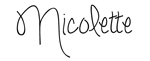 The post Cozying Up with JCPenney Family Winter Favorites appeared first on How Does She.
by Nicolette via Home And Garden