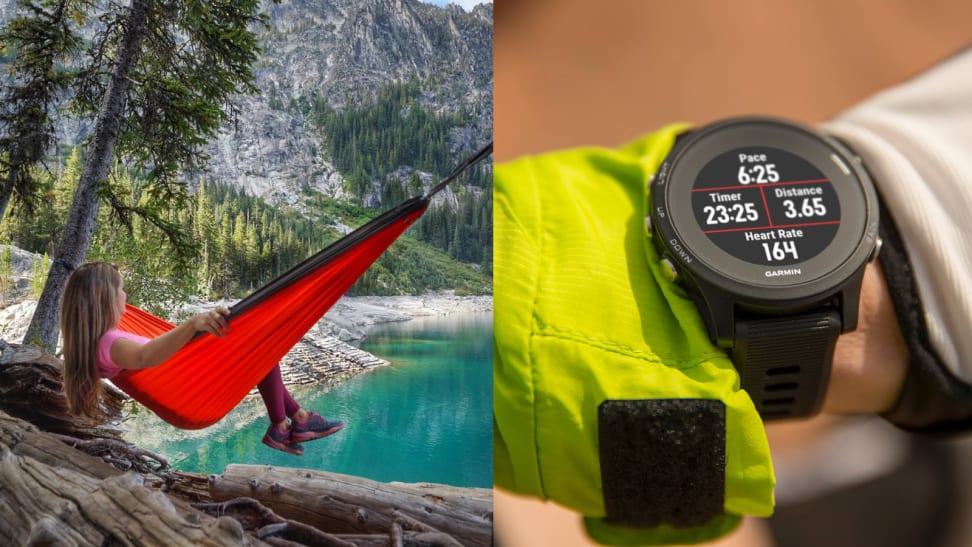 — Recommendations are independently chosen by Reviewed's editors. Purchases you make through our links may earn us a commission.
Whether you're an outdoor enthusiast, a regular runner, or simply someone who loves athleisure, chances are you love—and often shop at—REI. Our editors are no different. And since we're obsessed with buying the best things (and helping you buy them, too!), we've rounded up 10 of our favorites from REI, including a top-rated running watch and a cult-favorite parka.
1. The coziest socks you can buy
Multiple Reviewed editors are obsessed with Smartwool socks—and for good reason. "They're incredibly cozy and warm," our managing editor, Kate Ellsworth, says. "They go great with boots, but also work just as well when I'm lounging around at home. Plus, they're adorable." Bonus: Smartwool only uses ethically-sourced products (i.e. wool) so you can feel good about what you're wearing.
Get the Smartwool Hike Light Crew Socks at REI for $13.73
2. This anti-chafing balm that actually works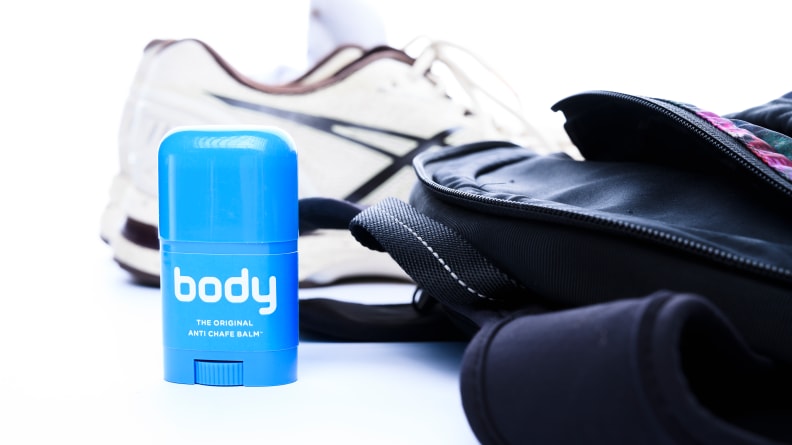 If you're someone who works out in shorts a lot, you know the struggle that is your thighs painfully rubbing together. That's why our e-commerce editor—and avid runner—Courtney Campbell swears by Bodyglide. "It literally changed my ability to run in shorts without horrible chafing," she says. She likes that the affordable gel doesn't leave any marks or residue and that it lasts all day long, even when you're sweating.
Get Bodyglide Anti-Chafe Formula Skin Protectant at REI for $10
3. This backpack that's super comfortable to carry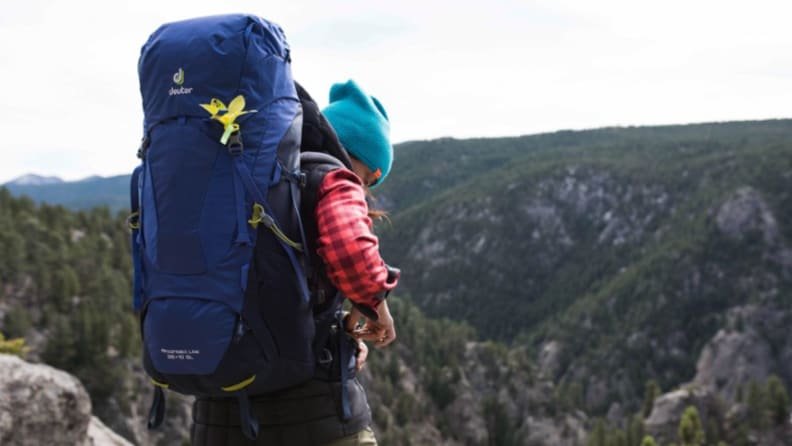 "I've been this using backpack for years," our kitchen and cooking writer, Valerie Li, says. "It offers great comfort and lifts weight off my back. Plus, the ventilation system is helpful when trekking through the heat of summer, regardless of how much weight I'm carrying." And that's not all—she also likes that you can easily adjust the backpack to fit to your body.
Get the Deuter Aircontact Lite Pack at REI for $190
4. The perfect fleece jacket
Looking for a fleece that you can wear in any season—and that's super soft at the same time? Our audience development manager, Rachel Moskovitz, says you can find it at REI. "I'm obsessed with my Columbia fleece jacket," she raves. "It's perfect year-round because it's not too hot or cold." (Rachel has it in the dusty purple color but it's available in 11 gorgeous colors.)
Get the Columbia Glacial IV Print Half-Zip Fleece Jacket at REI for $34.73
5. This watch every runner needs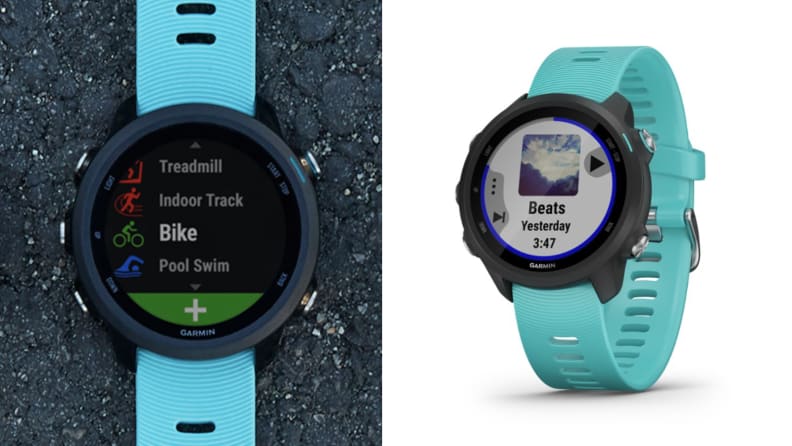 Our social media manager, Kate McCarthy loves running—and she loves running with her Garmin watch even more. "It's super easy to use and provides you with instant, easy to read data while you're out on a run," she says. "Plus you can also listen to your music hands free—what's not to love?!" (And yes, you can find her favorite model and plenty of others at REI.)
Get the Garmin Forerunner 245 Music GPS Watch at REI for $350
6. This lightweight hammock
Kick your feet up (literally) with this portable hammock that our e-commerce writer, Isabelle Kagan, uses all the time. "It's not only great to bring on camping trips for extra seating but you can use it at the park or in your backyard, anywhere you'd like to laze in the sun," she gushes. "It's super durable too and can completely swaddle your body to block out the bugs if you plan on sleeping in it."
Get the Eno DoubleNest Hammock at REI for $69.95
7. This splurge-worthy winter coat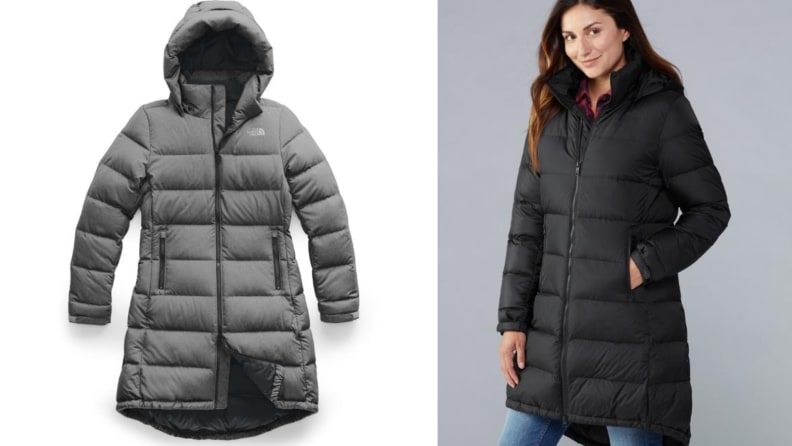 Like hundreds—maybe even thousands!—of other people, our e-mail marketing manager, Danielle Jenkins, is a big fan of The North Face. Her personal favorite coat is this parka, which she's owned for five years and says is still in perfect shape. "It's warm, blocks out cold/windy air really well and covers almost my entire body," she raves. "It's like wearing a lightweight sleeping bag in the best way possible."
Get The North Face Metropolis Down Parka III at REI for $172.83
8. The best cast iron skillet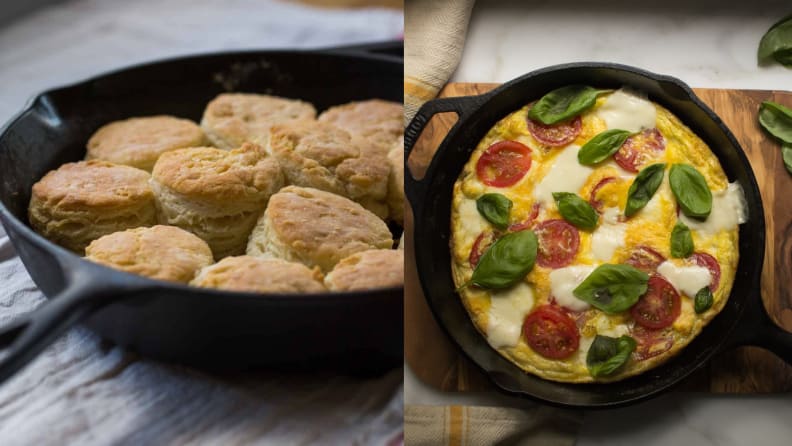 Cast iron cooks, rejoice—you can get our experts' favorite skillet at REI. What makes the Lodge skillets so great? "They're durable and easy to take care of—with proper maintenance, they should last you a lifetime," Valerie explains, adding, "Lodge also offers lifetime warranty that they can replace a faulty product with a new one!" We're sold.
Get the Lodge 10.25-in. Cast Iron Skillet at REI for $20.95
9. This backyard game the whole family will love
If you've never played Spikeball, your summer is about to get a lot more fun. This game—which my family and I play all the time when it's nice out—is challenging enough to keep you entertained for hours yet simple enough that absolutely anyone can play. You simply hit the ball off the net and try to bounce it so that your opponent can't return it. The best part is you only need 2 people to play but the entire family can join in, too.
Get the Spikeball 3-Ball Combo Set at REI for $60
10. This must-have for clean water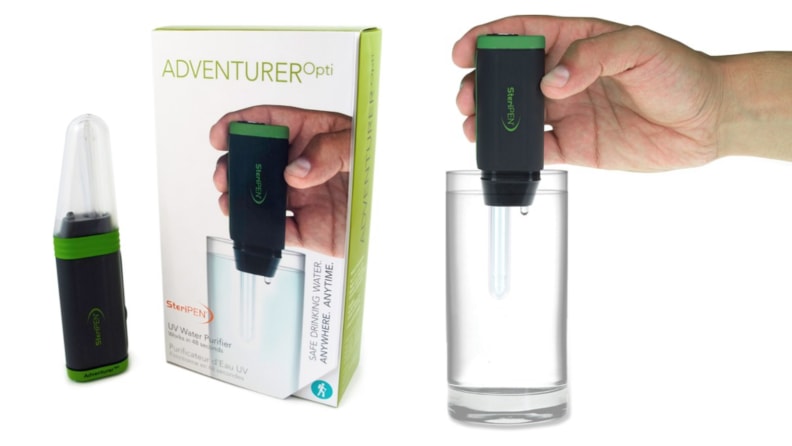 Take it from Reviewed's resident outdoor guru—the Steripen is a game-changer. "I use it to purify water every time I travel to places with a questionable water supply, like Morocco, Mexico or Costa Rica," Seamus Bellamy, our TBRN updates editor, says. "It's also great for camping: find a fast running stream or river, collect water from the middle of the flow and purify it with the Steripen's UV light."
Get the Katadyn Adventurer Opti Water Purifier at REI for $99.95
The product experts at Reviewed have all your shopping needs covered. Follow Reviewed on Facebook, Twitter, and Instagram for the latest deals, product reviews, and more.
Prices were accurate at the time this article was published but may change over time.