We shared our top picks for the best baby wraps, slings and baby carries in both the overall and sustainable baby carriers categories!
There are so many reasons to use a baby carrier. You can give your arms a break while soothing a fussy baby against your chest. You can sneak on some chores while wearing your baby. You can hold your other children's hands while you run errands. Suffice to say, it's always one of our recommended baby gear items because it helps busy moms go about their business.
I can't tell you what a life-saver my baby carrier was. It was especially helpful when my second was born because her three-year-old brother did not cut me any slack, haha! He was on the move and I had to keep up whether the baby wanted my attention or not!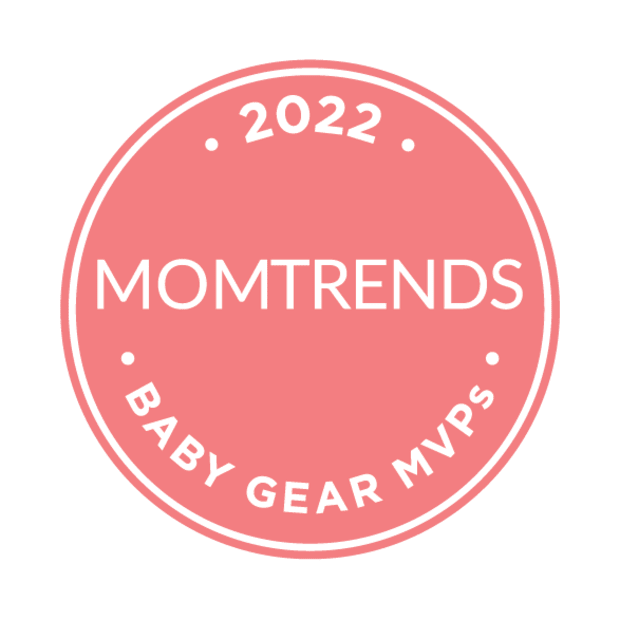 Now I know that there are SO many carrier options out there and all those choices can be overwhelming, especially when you're already trying to pick out all the other baby gear you need. I will just say it comes down to preference, yours, and your babies.
My kids both preferred baby carriers to wraps and slings, trust me I tried them all, even when they were tiny. But there are plenty of babies who love being wrapped up or cradled in a sling. And I just felt more comfortable getting them in and out of a traditional baby carrier.
That being said, there are plenty of mamas who can throw on those wraps and slings with ease and whose babies love being in them! So, that is why I gathered together my top picks in each category, so you could register for them all and figure out which type of carrier your baby prefers once she or he arrives!
Do you need a baby wrap, baby sling or a baby carrier?
Before we get to our latest Momtrends MVPs baby gear picks, let's go over the difference in baby wraps, slings, and baby carriers. First off, slings have a shelf life and are better for babies versus toddlers. Although most ring slings are made for hip carrying, and even sometimes back carrying too, which works for older children, depending on how heavy your child is, slings just might not be comfortable at some point.
After your baby outgrows the sling you can transition to another type of carrier, the baby wrap. They're just a little more complicated to put on, but according to moms I know who used baby wraps, once you get the hang of it, putting them on is cake. A wrap can be used from the time your baby is born right on into toddlerhood. The same goes for a baby carrier. Some carriers come with newborn inserts that you remove as your baby grows. Baby wraps and carriers can also be worn in the front or the back, according to your baby's age.
Now that we know a little more about how they function, it's time for our best baby wrap, slings, and baby carriers! And with sustainability being so important to many of today's mamas, I included eco-friendly baby carriers as well!
The Best Overall Ring Sling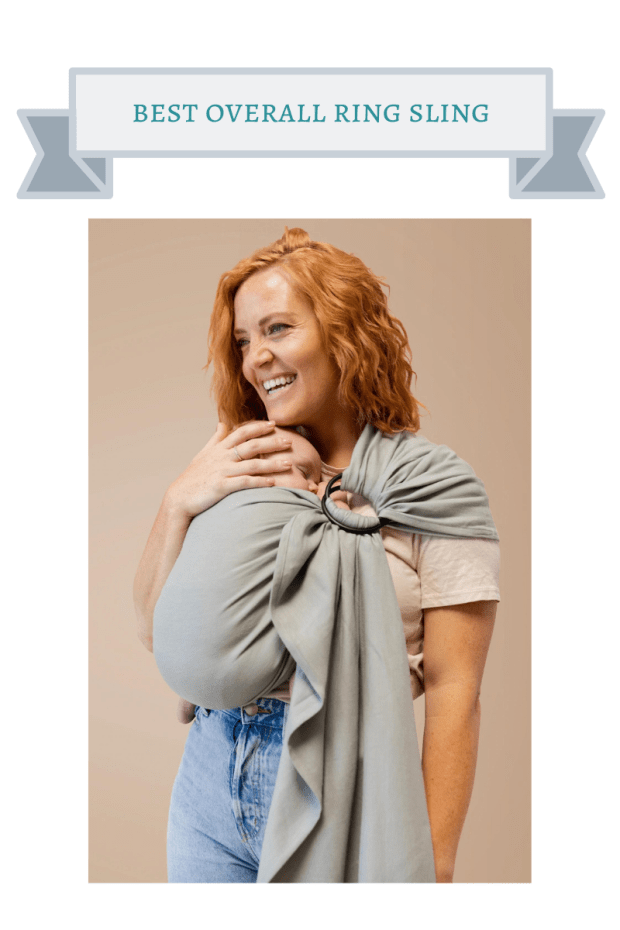 If you get a sling, you might as well get one as versatile as possible! Look for one that is simple to put on, transitions from your chest to hip, and isn't made from a material that will be too hot for your baby or you.
The Wildbird Modal Sling ticks all those boxes. Plus, it has been deemed "Hip-Healthy" by the International Hip Dysplasia Institute so you can be confident that your baby will be in a safe and comfortable position.
I also really love how super soft the fabric in the Modal sling is and that it comes in an array of soothing neutral colors. I'm partial to the sage green Plumbea hue myself. And you can use it for other things too like a nursing cover, blanket or even a sun shade!
Get the Wildbird Modal Sling here
The Best Sustainable Ring Sling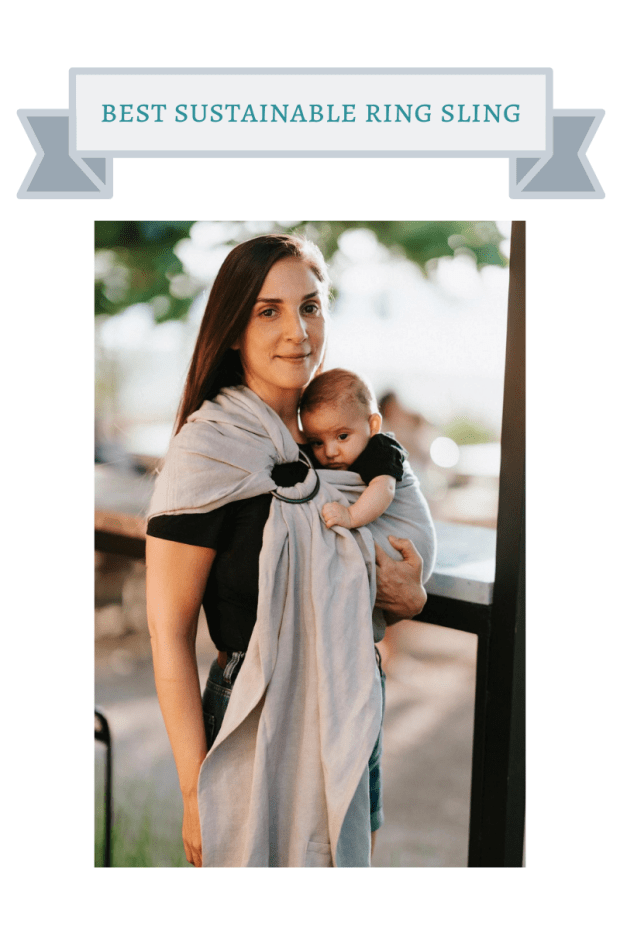 The mom behind Nalakai Ring Slings chose the bamboo specifically because of how eco-friendly it is being that it is a super fast-growing plant that can thrive without harsh pesticides.
You also don't have to sacrifice function or style with these slings. They come in an array of lovely colors and even a stripe. And they work for babies from newborn age up to 35 pounds.
And I so appreciate that they also use sustainable, recyclable eco-friendly packaging! Nalakai isn't just saying they're a sustainable company. They walk the walk!
Get the Nalakai Ring Sling on Amazon here (note this is an Amazon Affiliate link)
The Best Overall Baby Wrap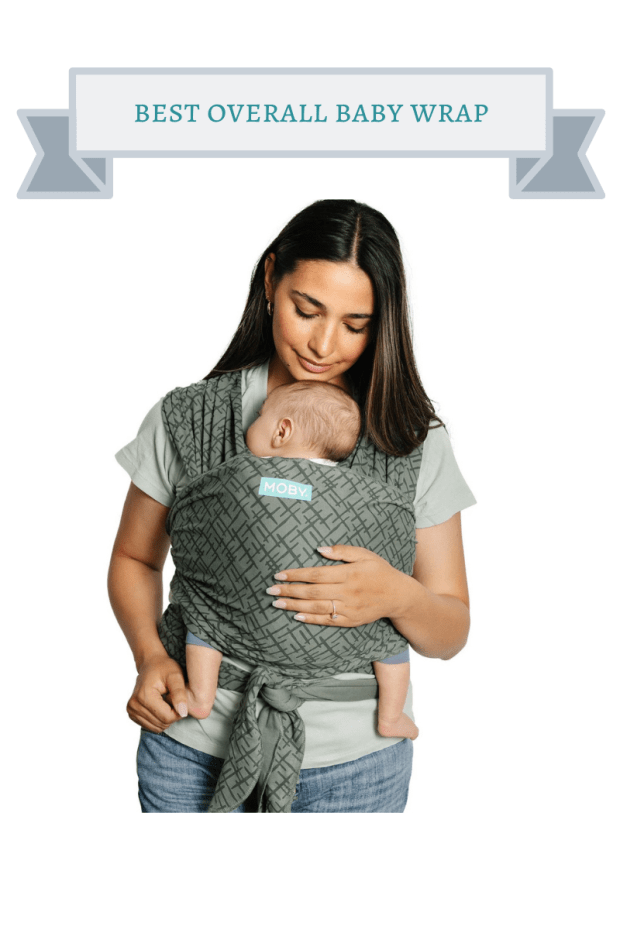 I did mention previously that baby wraps aren't quite as simple to slip on as ring slings, but they're worth the practice if you're game! Once your baby is safely tucked into your wrap your hands are free to do whatever you need them to!
When choosing the best overall baby wrap, I looked for a one size fits all wrap that could be worn by everyone and would grow with your baby. The Moby Classic Baby Wrap does both of those things and more! For example, it could be worn in multiple carrying positions and is one of the most comfortable wraps out there because it doesn't put a strain on your body by evenly distributing your baby's weight.
But what I really love about this baby wrap is that it's machine washable. My babies were forever spitting up or smashing food into their carriers so I know how handy this feature is!
Get the Moby Classic Baby Wrap on Amazon here. (note this is an Amazon Affiliate link)
The Best Sustainable Baby Wrap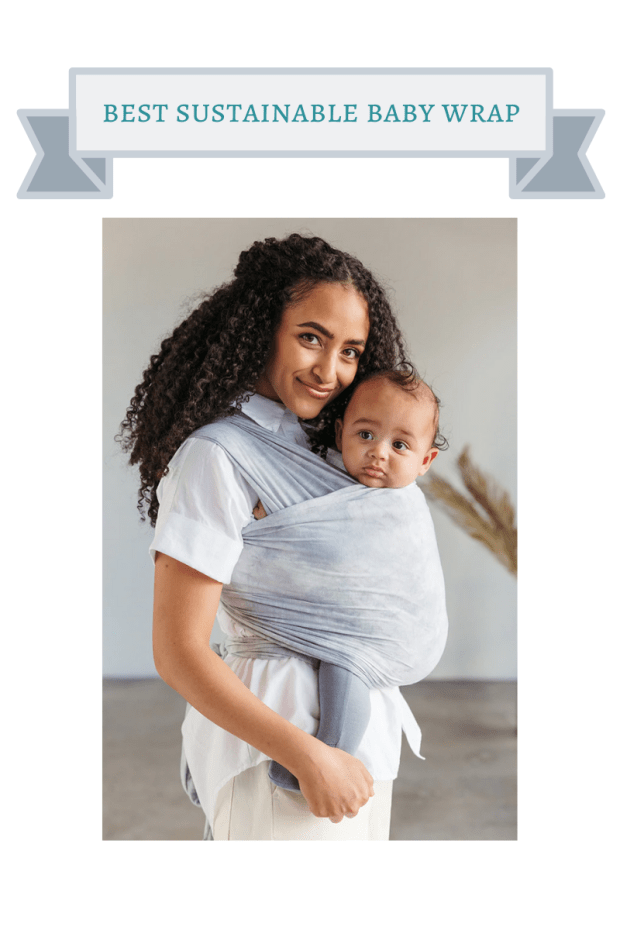 This category should also be called the softest baby wrap because the wrap I have chosen is both buttery soft AND sustainable.
The Solly Baby Wrap also fits into the suitable for warm weather category. The fabric is very lightweight so you can carry your baby all summer long without getting overheated.
And I can't get over how beautiful the hand-dyed fabric is in the Tidal variant. The sustainably sourced and biodegradable 100% certified TENCEL™ modal makes quite the statement!
The Best Overall Baby Carrier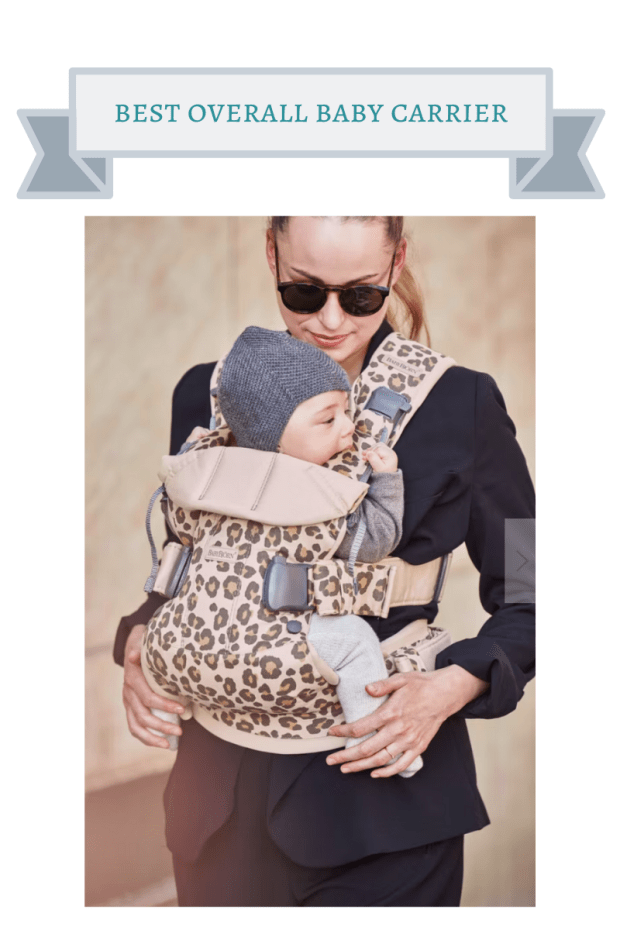 Our best overall baby carrier has a cult following for a reason. The Baby Bjorn Carrier One allows you to carry your baby in the classic carrying ways of facing in, facing out, and on your back.
Plus, it's very lightweight, yet totally sturdy. The cotton material is both soft and flexible for ultimate comfort. And with two height options, it will take your baby from infancy through three years old.
And let's not forget that fabulous animal print! It also comes in a neutral gray if that's more your speed, haha!
Get the Baby Bjorn Carrier One here
The Best Sustainable Baby Carrier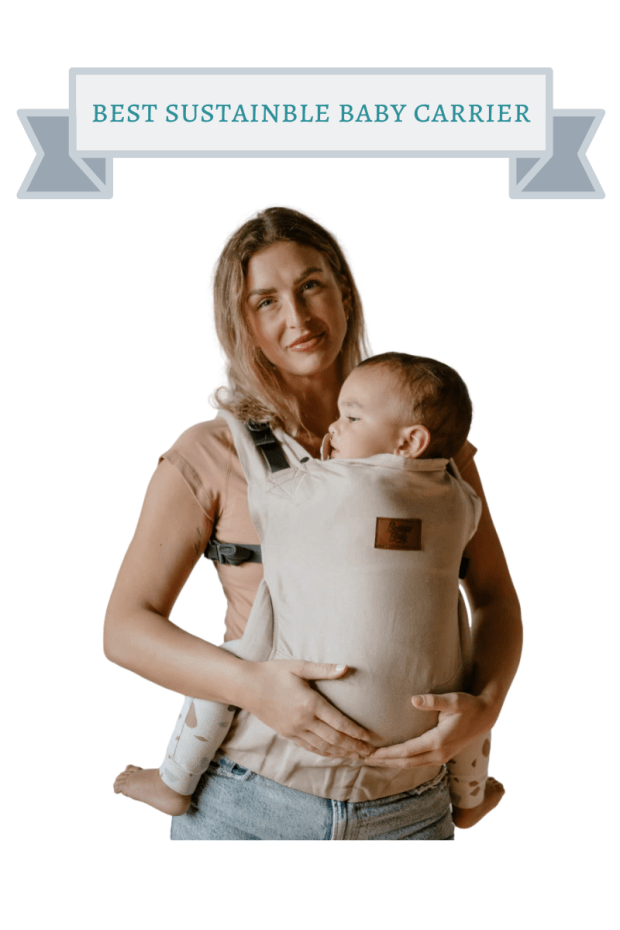 You can't go wrong when a company makes its products responsibly. And throw in a fabric that is Oeko-Tex Certified which means no harmful substances are used during any stage of production, you know you can feel great about your sustainable baby carrier choice.
The Beluga Baby The Beluga Buckle Carrier works for kids from 6 months to four years of age. That's a long time! For the first few months, Beluga Baby offers The Beluga Wrap, a super breathable wrap made from sustainable fabric and perfect for breastfeeding access.
With the Beluga Buckle Carrier you get an adjustable seat for your baby, shoulder pads for you, padding for your baby's legs to prevent chafing and padding at the waist. In other words, it's very comfortable. That is why I love it so much! Comfort is queen!
No matter which type of carrier you choose, I know you will love the closeness and bonding that comes with babywearing! And don't forget to check out some of our other top baby gear picks!
Get the Beluga Baby The Beluga Buckle here.
And don't forget to stay tuned for our next Baby Momtrends MVPs list…
Momtrends Best Baby Gear
For Even More of Our Favorite Momtrends MVP's Winners, Follow the Links Below:
Pin It!
Save your fave baby gear and ideas on Pinterest and follow along with our Gear for baby and kid board!
Momtrends MVP's is a non-sponsored series. Brands must meet our strict standards to be included. When naming winners we take several factors into account, including expense, convenience, and style.
We make our picks annually based on editors' research. In some instances, we may request and receive samples so that we can more thoroughly assess products. Our opinions are our own, and our goal is to help our community of moms make more informed decisions on everything from baby gear to beauty products to vacation destinations and more. We scour the abundant options and painstakingly hand-pick our favorites, so you don't have to. Our hope is that our most valuable players become your most valued purchases.