Editor's note: This is a recurring post, regularly updated with the latest information.
---
Here at TPG, we love a good cruise — and so do thousands of our readers.
Whether you're a first-time cruiser or a longtime veteran, traveling solo or with your extended family, planning your 50th anniversary trip of a lifetime or just a quick weekend getaway from reality, there's a route, experience or destination to suit you.
If you're ready to hit the high seas and have a stash of points saved up, you may not have to pay for your next cruise out of pocket. Here are the best ways to cruise on points and miles.
How to book a cruise using points and miles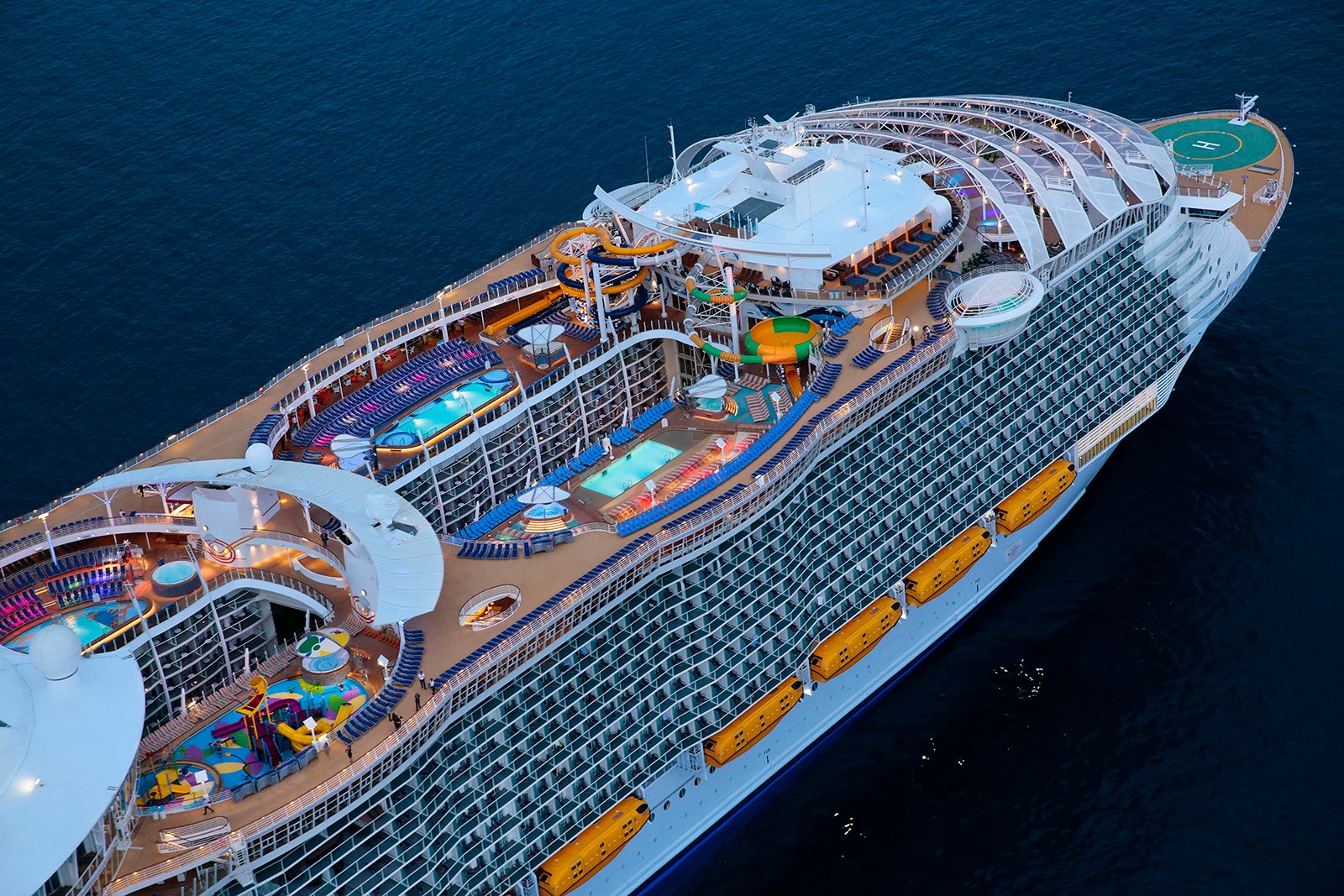 We frequently encourage travelers to use their points and miles for outsize award redemptions. But when booking cruises on points, outsize redemption opportunities have historically been limited.
Transferable currencies generally have limited redemption value for cruises to 1-1.5 cents per point. While that's certainly high at face value, it's a little low compared to what some travelers get for redeeming points for luxury hotels and first-class flights.
Many cruise lines issue branded credit cards, although some have begun branching out into cobranded partnerships. For instance, Hyatt partners with Lindblad Expeditions, so World of Hyatt members can earn and redeem Hyatt points when booking Lindblad cruises — and vice versa (more on that below). Similarly, Marriott Bonvoy members can earn and redeem points on Ritz-Carlton Yacht Collection cruises.
That said, many of these partner options are limited in scope and may require you to maintain loyalty with a single travel brand.
You can still use points to lower expenses on your next cruise from any cruise line. For instance, you can easily use your American Express Membership Rewards, Capital One, Chase Ultimate Rewards and Citi ThankYou points toward airfare, hotel or rental car costs associated with getting to and from your cruise port. And you can also book cruises directly through the issuer's travel portal.
Below, we'll introduce each major credit card program and break down the cruise booking process, step by step.
Related: You can book this exciting cruise ship on points
Amex Pay with Points
If you hold an eligible American Express card that earns Membership Rewards points, you can use those points toward your cruise booking cost by utilizing the Pay with Points program.
Amex lets you redeem Membership Rewards points at a value of 0.5-0.7 cents per point toward most travel purchases. However, TPG values Membership Rewards points at 2 cents each, so you're losing out on more than half the estimated value by going this route.
The Amex Travel portal offers great search functionality, allowing you to browse for the cruise of your choice using filters for date, destination, cruise line and trip duration even before you log in.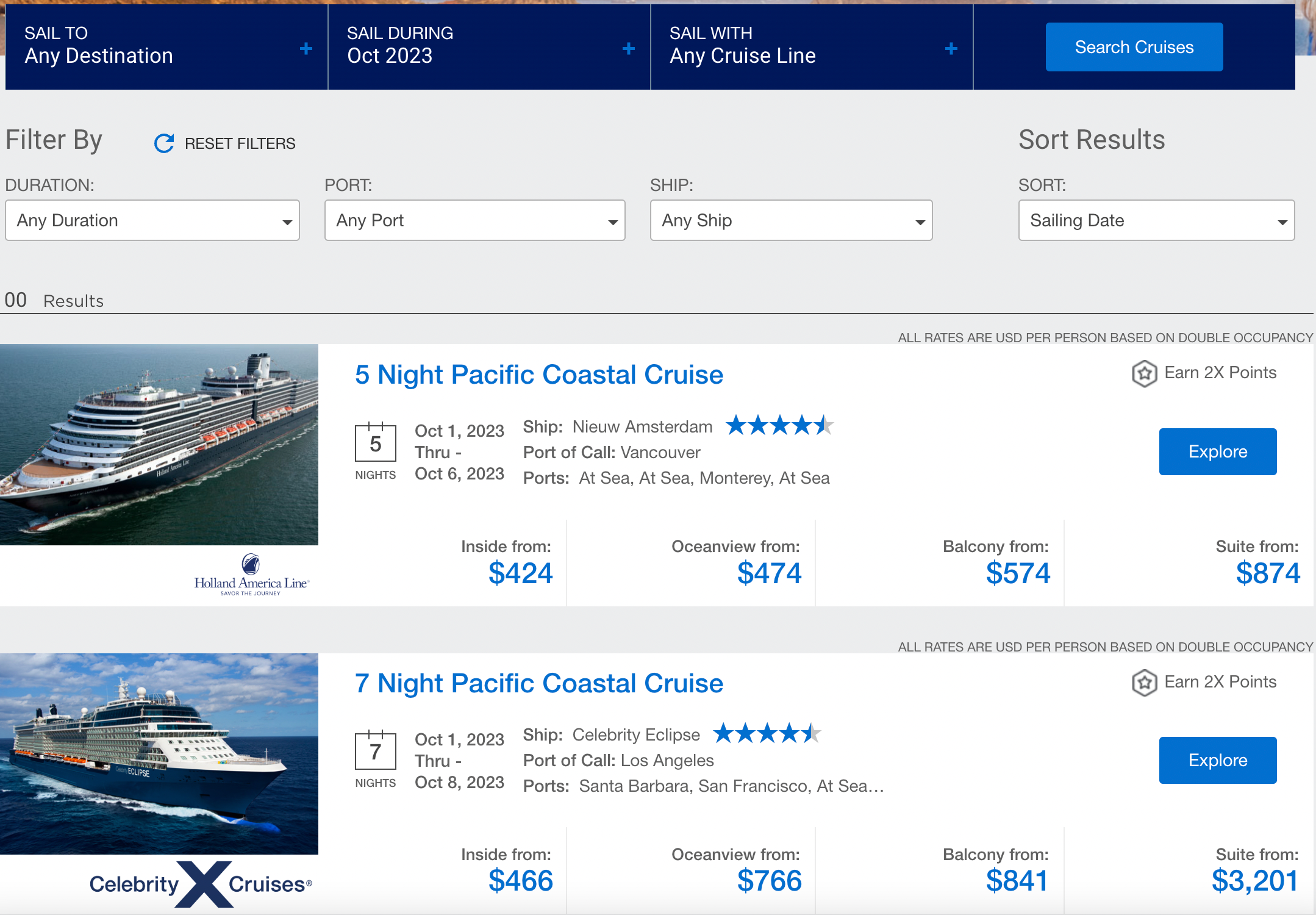 To book a cruise using Pay with Points, log in to the travel portal and do the following:
Select the cruise itinerary and cabin of your choosing.
Enter your passenger information.
When it's time to check out, enter your Membership Rewards-enrolled American Express card information and select "Yes" to determine how many Membership Rewards points are in your account.
You can opt to pay for the entire cruise using Pay with Points or erase a portion of the cost and pay the rest with cash.
Alternatively, you can look up the cruise you want and call 800-297-5627 to book directly with the American Express Travel team over the phone.
Related: Wave season cruise deals
Extra cruise perks for Amex Platinum cardholders
If you have The Platinum Card® from American Express, you're eligible for several additional perks and benefits under the Amex Cruise Privileges Program.
Even if you use your Membership Rewards points to defray your cruise expenses, you'll be able to take advantage of a slew of Platinum perks, including up to $300 in stateroom credit on cruise lines such as Norwegian Cruise Line, Holland America Line, Princess Cruises, Royal Caribbean International and others.
Additional Amex Platinum perks vary by the cruise line. Reports indicate that previous benefits included a $200 shore excursion credit on Crystal Cruises and a bottle of premium Champagne or wine on Royal Caribbean.
Chase Ultimate Rewards
The Chase Ultimate Rewards travel portal is similar to Amex Travel, but the redemption value is higher.
Points from the Chase Sapphire Preferred Card are worth 1.25 cents each toward travel booked through Chase, while points from the Chase Sapphire Reserve are worth 1.5 cents.
Unfortunately, Chase's booking system doesn't let you book cruises through Chase's online Ultimate Rewards portal. You'll have to call the Ultimate Rewards booking hotline and talk to someone in the cruise reservations department instead.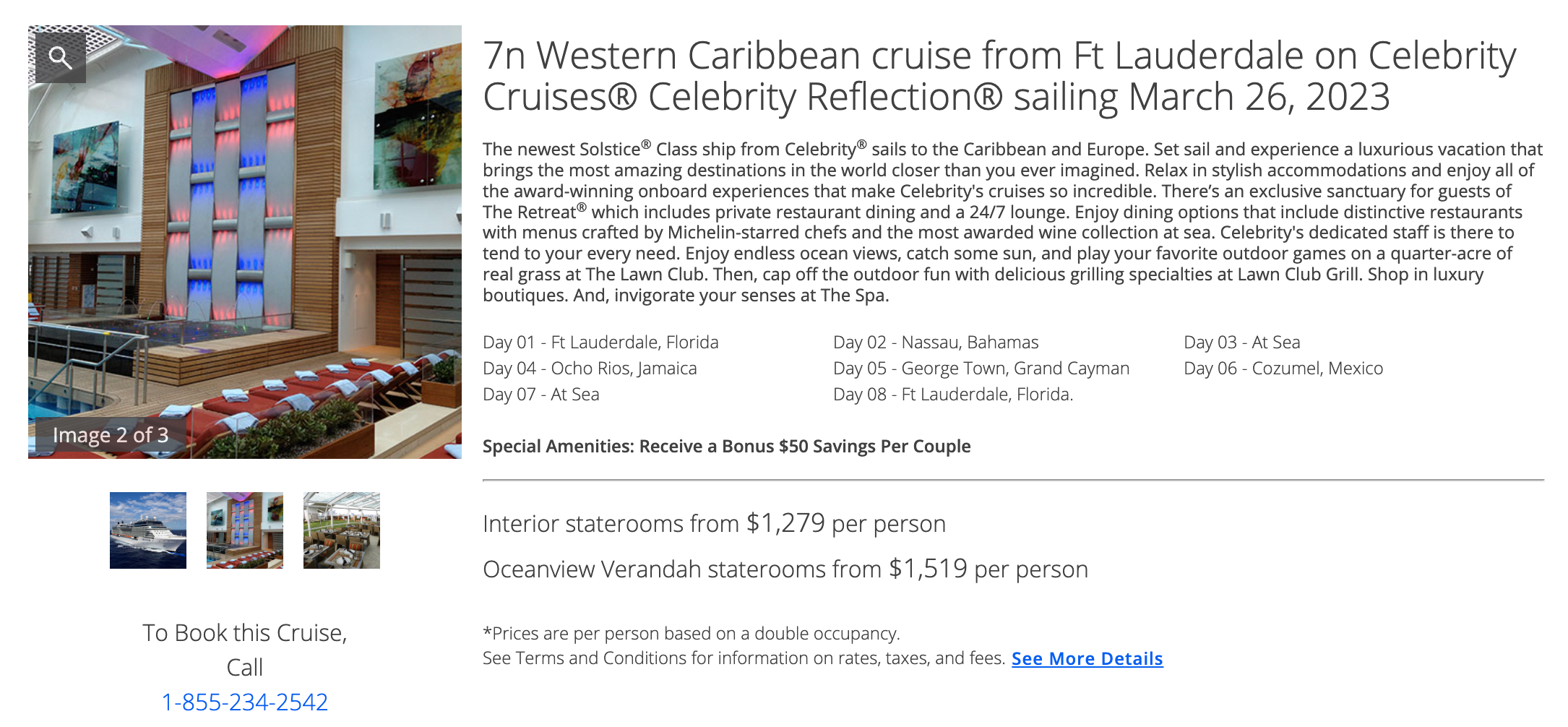 To book a cruise and pay with Chase Ultimate Rewards points:
Find the cruise itinerary and availability you want directly on the cruise line's website. If you have a specific cabin in mind, have that information handy. Unfortunately, reports indicate that Disney Cruises cannot be booked with Chase Ultimate Rewards.
Call a Chase travel specialist directly at 855-234-2542, and be prepared to walk the adviser through the cruise line booking page on their end so they can find and book the cabin and options you want. Cruise advisers can be reached Monday-Friday, 9 a.m.-9 p.m. EST, and on Saturday from 9 a.m.-5 p.m. EST.
Your cruise adviser will set up the itinerary for you and, upon checkout, will ask you how many points you want to apply against your final balance.
Exclusive perks for Chase Sapphire Reserve cardholders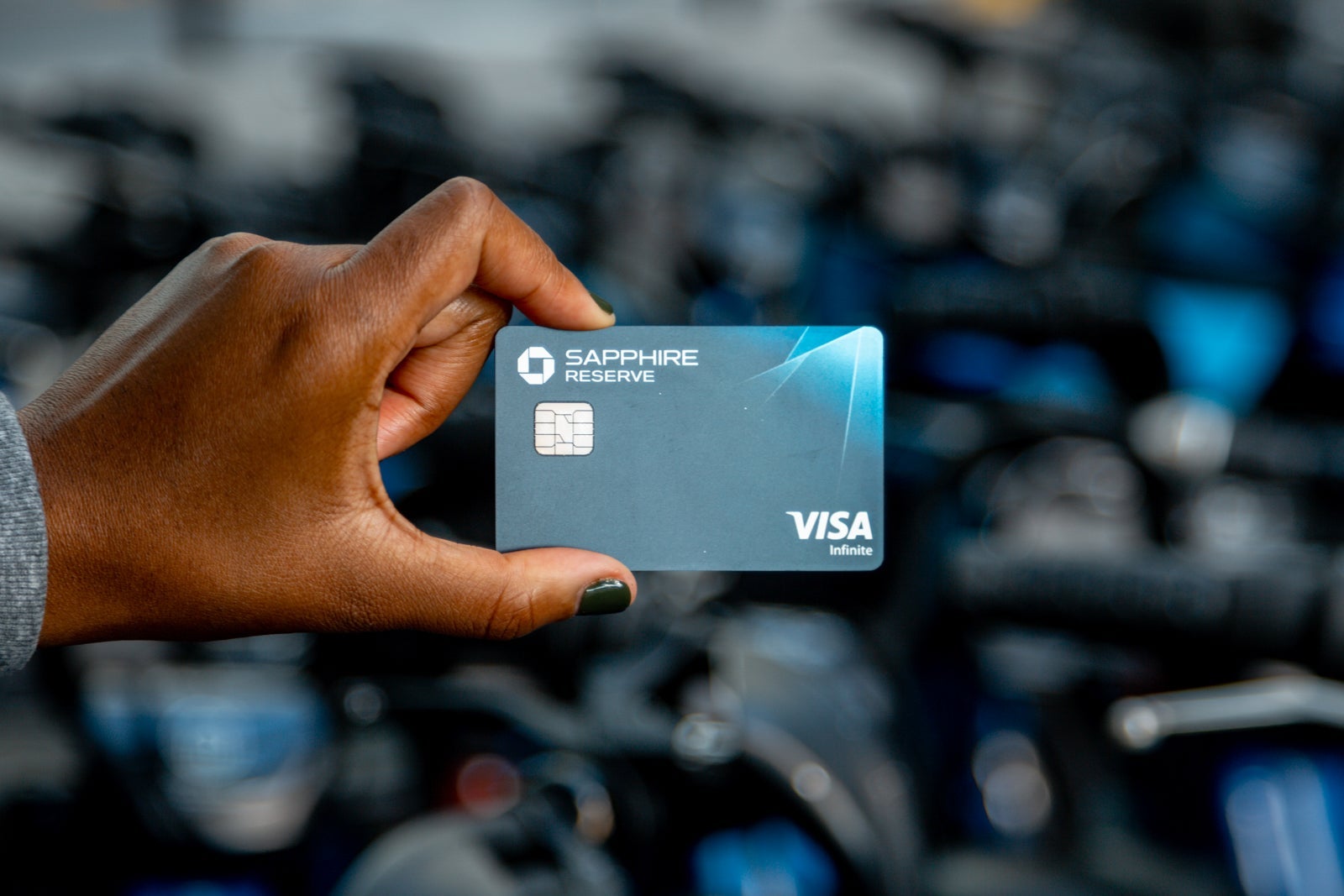 While the Chase Sapphire Reserve doesn't offer cruisers nearly as many perks as the Amex Platinum does, the card does offer an annual $300 statement credit toward any travel-related purchase, including cruise bookings.
Citi ThankYou
The Citi ThankYou portal allows cardholders to use their ThankYou points as credit toward a cruise. Some cardholders can redeem points at a value of 1 cent apiece.
Finding your cruise within the Citi ThankYou portal can be frustrating since the search functionality isn't as robust as one would hope. Travelers can only search for cruises by destination or cruise line, not by available dates.
To book a cruise using Citi ThankYou points:
Log in to the travel portal by navigating through your Citi account (or directly at thankyou.com) and clicking on "Cruises" on the travel booking page.
You can't search for cruises by a specific date, but you can filter by cruise line or destination.
Once you've identified the cruise you want to book, call 800-842-6596 to speak directly with a Citi ThankYou travel specialist, who will allow you to apply Citi ThankYou points toward the final cost at checkout.
Note that you can use Citi ThankYou points to book a Disney Cruise if you so desire.
Fixed-value points
Fixed-value points offer very straightforward redemption possibilities when booking a cruise. The premise is simple: Each point is worth a designated value — usually 1 cent — off your travel purchase.
For instance, Capital One lets you pay for your travel however you want, whether you book online, call the cruise line or go through a travel agent. This means you can stack multiple offers or discounts for further savings, such as using a shopping portal when booking or adding a promo code at checkout.
If your purchase falls under the travel category, you can use your stash of points to offset the amount you owe on your statement. If you pay $1,000 for a cruise on a credit card that offers a 1:1 point-to-cent ratio, you'll need 100,000 points to offset the cost.
Related: How to triple stack deals to get the ultimate savings on your next cruise
Capital One miles
Capital One offers more flexibility and a more straightforward redemption process than Amex, Chase and Citi. Unless you transfer your miles to an airline or hotel partner, each mile is worth a flat 1 cent toward travel.
Redeeming points doesn't require booking through a portal, thus freeing you up to book your cruise directly with the company or via a travel agent to get extra perks. This option also lets you pursue promotional package rates or discounts that may not be available through the Amex, Chase or Citi portals.
The award redemption process is straightforward: Use the card when paying for your cruise package, then log in to your account and use the "cover your travel purchases" option to apply your mileage balance as a credit toward the total amount you owe on your credit card statement.
You can earn Capital One miles with the Capital One Venture Rewards Credit Card and Capital One Venture X Rewards Credit Card. Each has varying fees and features, so read our comparison article for more information.
Related: The easy route: How to redeem Capital One miles at a fixed value
Book using airline miles
You can use airline miles to book cruises. But again, like other options, the value per mile often isn't great.
For example, this seven-night Disney cruise out of San Juan, Puerto Rico, costs 156,714 United MileagePlus miles per person for an interior cabin — worth $1,896 by TPG's current valuation for United miles.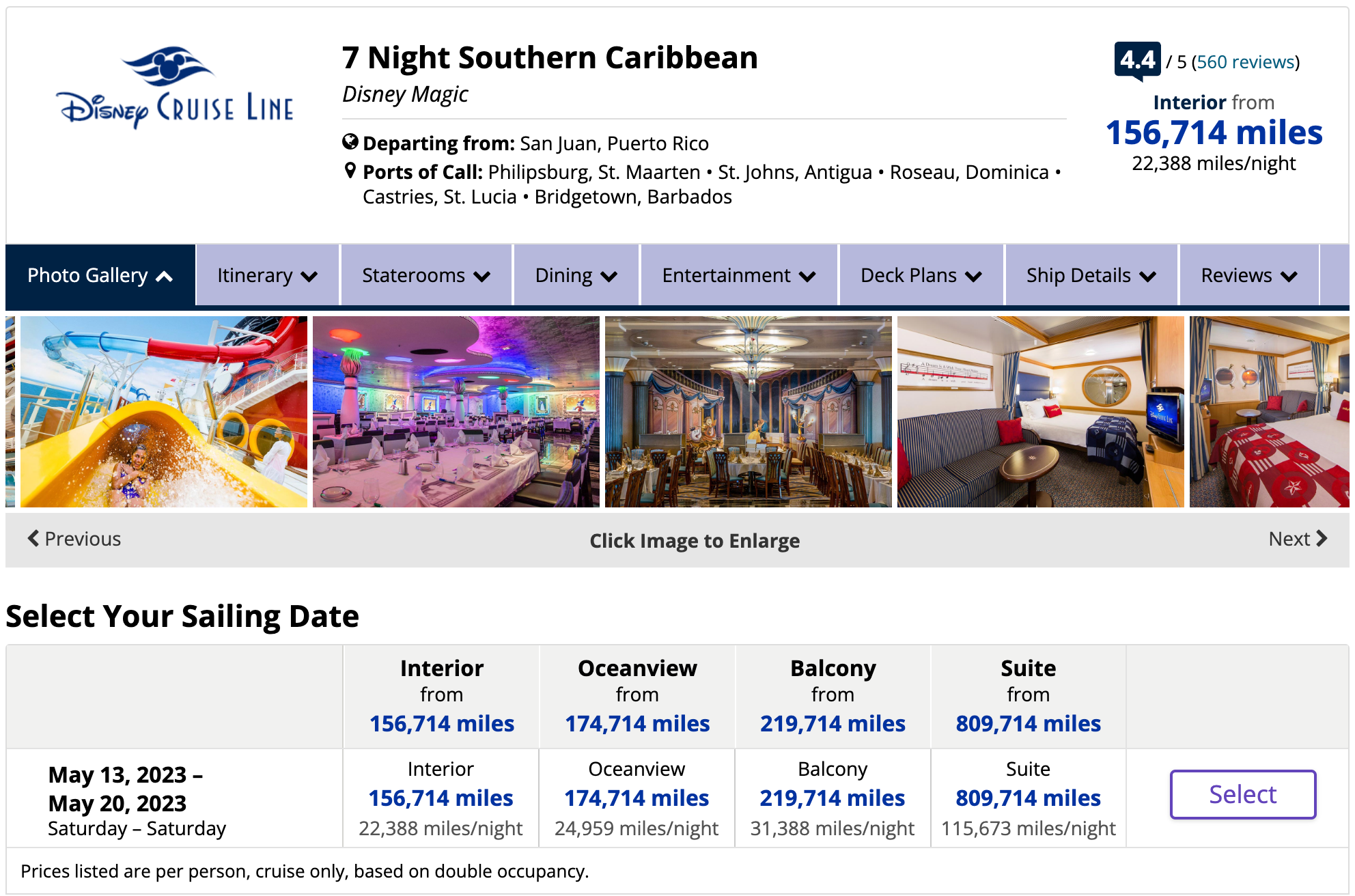 In contrast, the same room and same sailing dates cost just $1,097 per person when paid for with cash — clearly a better value than paying with United miles.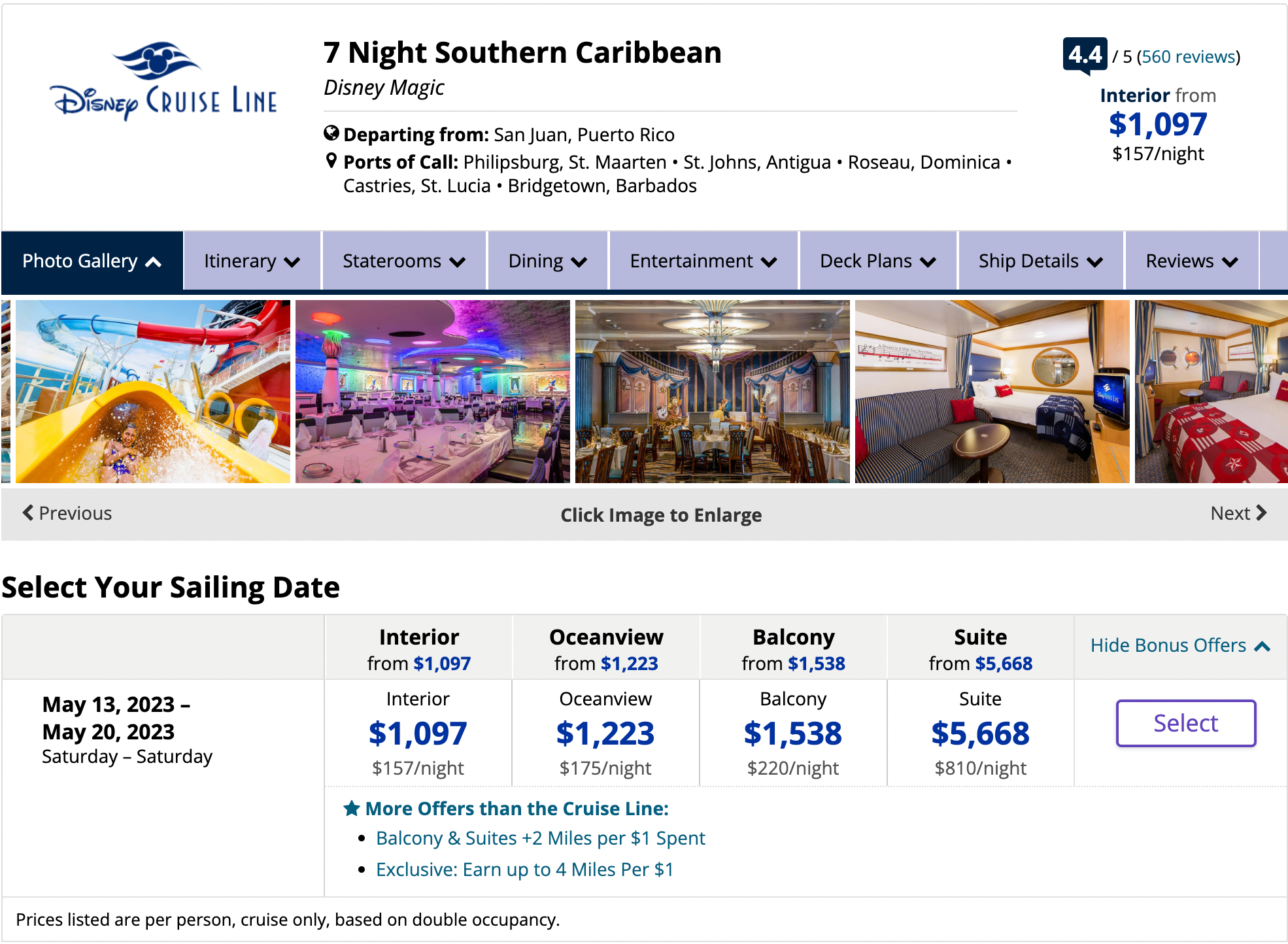 Proprietary cruise line membership programs
We frequently stress that cruise line cobranded credit cards may not be your best option for earning and redeeming points.
That said, there are some cruise-specific credit cards out there. For example, the Royal Caribbean Visa Signature offers a bonus of 25,000 MyCruise Rewards points — worth $250 in onboard credit — to use on your next cruise.
If you earn 15,000 MyCruise Rewards points, you can redeem them for a $150 discount on any Royal Caribbean or Celebrity Cruises ship and itinerary.
The information for the Royal Caribbean Visa Signature has been collected independently by The Points Guy. The card details on this page have not been reviewed or provided by the card issuer.   
Related: These are the credit cards to use to maximize your next cruise vacation
Book a Lindblad Expeditions cruise with World of Hyatt points
In 2019, World of Hyatt and Lindblad Expeditions announced a partnership where cruisers can earn Hyatt points and qualifying nights that count toward Hyatt elite status.
On the earning side, travelers earn 5 base Hyatt points per dollar spent on Lindblad cruises and standard elite member bonuses. Plus, the World of Hyatt Credit Card earns an additional 4 points per dollar spent on eligible Lindblad Expeditions purchased through Hyatt.
Lindblad is the cruise line that partners with National Geographic on some of its more adventurous sailings, so it's particularly exciting that some of the world's most memorable cruise experiences can be booked with points instead of cold hard cash.
Related: Why the National Geographic Endurance is 1 of the most exciting new cruise ships
Booking a Lindblad voyage through Hyatt means you'll also receive $250 in onboard credit per reservation. To book a paid cruise or redeem your points for a voyage, visit this website or call 866-537-5099.
TPG priced out a few different cruises for a test run. In each case, a Hyatt point was worth 1.6 cents. For example, take this seven-night Wild Galapagos Escape expedition cruise. The cash price starts at $9,790 per person or 611,875 Hyatt points.

Similarly, an eight-night Costa Rica cruise also priced out at 1.6 cents per point.

TPG values Hyatt points at 1.7 cents each, so redeeming for a Lindblad cruise gets you very close to that mark. These voyages get rave reviews, so if you have tons of Hyatt points, this option deserves a good look.
Redeem Marriott Bonvoy points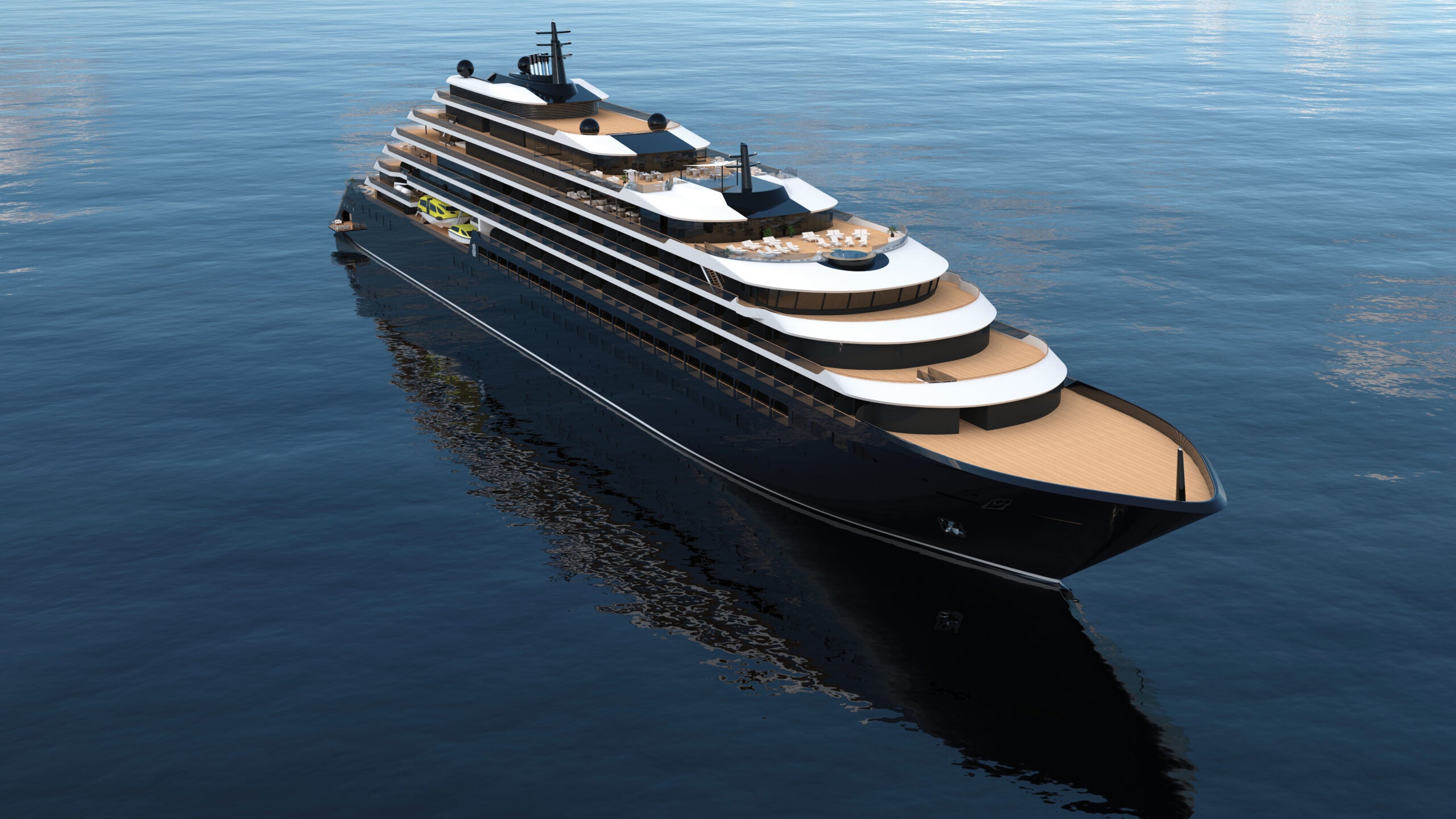 In 2021, Marriott announced that the Ritz-Carlton Yacht Collection will participate in the Marriott Bonvoy loyalty program. Members can earn and redeem points on Ritz-Carlton cruises and enjoy elite status perks on voyages. However, the earning and redemption rates aren't great.
You'll earn 5 points per dollar spent on cruise fares and the hotel package rate for participating Marriott Bonvoy hotels booked through the Ritz-Carlton Yacht Collection. Your cruise fare also counts toward the $23,000 spending requirement for Marriott's Ambassador Elite status. Additionally, you'll earn elite nights for your cruises.
On the redemption side, you can redeem a minimum of 180,000 points toward a flat $1,000 savings on the cruise fare. After that, you can redeem increments of 90,000 points toward a $500 savings, up to the entire cruise fare. This redemption rate equates to about 0.56 cents per Marriott point, well below TPG's valuation of 0.84 cents per point.
Related: 17 ways to earn lots of Marriott Bonvoy points
Additionally, Marriott Bonvoy's Cruise with Points program allows you to cash in Marriott points for credit toward any cruise that's bookable on the Cruise with Points website.
You can pay for a cruise with a full or partial points payment, starting at 63,000 Marriott points for a $250 credit toward your cruise.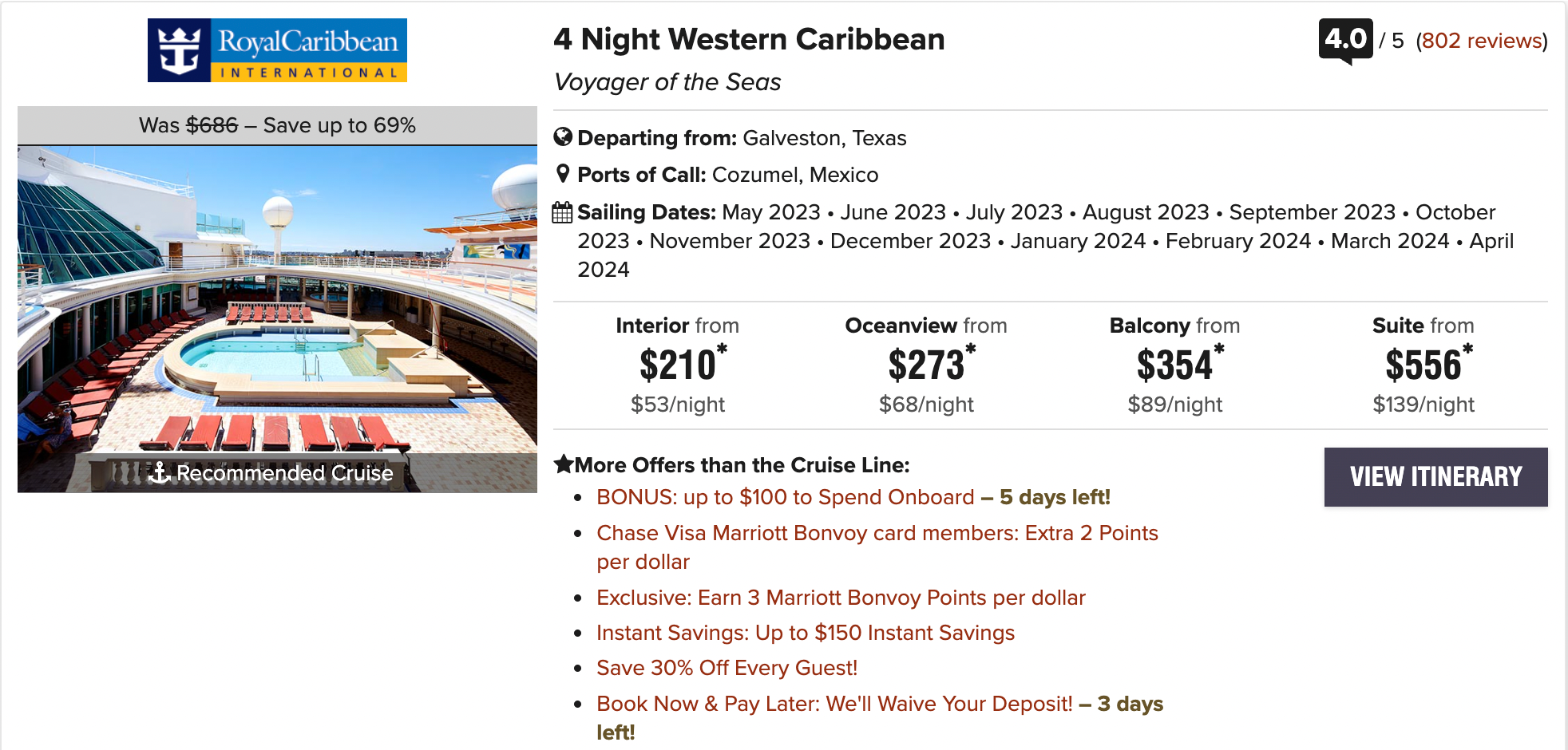 Unfortunately, your value per Bonvoy point is even worse when redeeming for cruises through this method. The value maxes out at just 0.4 cents per point.
Leverage casino programs
If you have status with MGM Rewards, you may have access to cruise perks or even free cruises.
While you aren't eligible for free cruises on Royal Caribbean or Celebrity Cruises until you hit Platinum status with MGM, onboard credits begin at the Gold level.

The terms indicate that if you earn Platinum or Noir status by gameplay, you can get a free cruise for two on Royal Caribbean or Celebrity.
If you match your way to status or similar (such as via Hyatt), you may be eligible for perks even if your status wasn't earned through gameplay.
Related: A beginners guide to cruise line loyalty programs
Pay for a cruise in cash and earn points
It's always fun to earn a "free" trip with points and miles. But there are a few times when it makes more sense to pay cash rather than spend your rewards.
While these factors will vary by person, the following scenarios may help guide your decision:
Pay cash when your dates, routes or cruise line are fixed
If you're traveling with extended family or a larger group, they may not have the same access to the points-based portals you do. Or if you have children whose schedules only allow you to travel between specific dates, it's much harder to gamble on the possibility that your desired route will be available through those portals. You should also factor in the possibility of using fixed-value points from a program like Capital One to "erase" a portion — or the total cash cost outright — of your trip.
Pay in cash when an excellent cash fare comes up
As with airline tickets, there's zero point in playing the points and miles game if you don't take full advantage of sales. If you find a cruise booking that costs less in cash than your points' value, pay for it outright and save your points for another trip. You can use TPG's monthly valuations guide to help you calculate what your points are worth.
Related: What are your points and miles worth? TPG's valuations guide helps you decide
You might only be able to pay with cash when booking a rare itinerary
If you're hoping to go to Antarctica via Ushuaia, Argentina, or to explore Alaska's Aleutian Islands, you're likely to find that these destinations are only available to cash-paying cruisers.
If you anticipate needing to make any changes to your reservation
Award redemptions booked through credit card issuers like Chase and Amex are considered third-party travel bookings, so your cruise line may not be able or inclined to show any flexibility if you need any changes made to your dates, itinerary or cabin.
This is where redeeming Capital One miles for cruises shines, because redeeming your stash of points doesn't require booking travel through the issuer's portal. Instead, you'll book the trip directly with the cruise line, log in to your account and use your miles balance to "wipe out" the charge.
If there is an Amex Offers deal available for the cruise line you wish to sail
From time to time, American Express offers special limited-time bonus points deals to cardmembers who book cruises.
These Amex Offers have let cardholders earn 15,000 to 35,000 bonus Membership Rewards points for putting a cruise purchase on their credit card.
A 25,000-point offer is worth $500 at current TPG valuations. In the past, offers have included various cruise lines such as Carnival, Celebrity, Holland America, Princess, Seabourn, Cunard and Crystal Cruises. Amex Offers are targeted and subject to change at any time. To see if you're targeted for a specific offer — and to enroll in the offer — log in to your American Express account. Scroll down to "Amex Offers and Benefits" and see what deals are presented.
Related reading: Your ultimate guide to Amex Offers
Book cruises via an airline portal
If you are paying cash and want to earn miles simultaneously, airlines allow you to earn bonus miles by booking cruises via their sites. For example, there are United Cruises, American Airlines Cruises, Delta SkyMiles Cruises and more.
The cruises we priced out via United Cruises were largely the same price as booking directly with the cruise lines. The only difference is that you would earn bonus United miles per dollar spent for booking via the United site.
On our Royal Caribbean cruise booking test, United credit card holders can earn up to 10 miles per dollar spent on the cruise cabin's base rate for booking via the airline's cruise portal. These increased accruals are only for balcony and suite rooms. If you're a MileagePlus cobranded card holder, your earnings are capped at 60,000 MileagePlus miles per purchase, and there's a one-time bonus for 2,500 miles per cruise booking.
Remember that these bookings are considered third-party purchases, so cruise lines are not obligated or may not be inclined to allow you to make changes.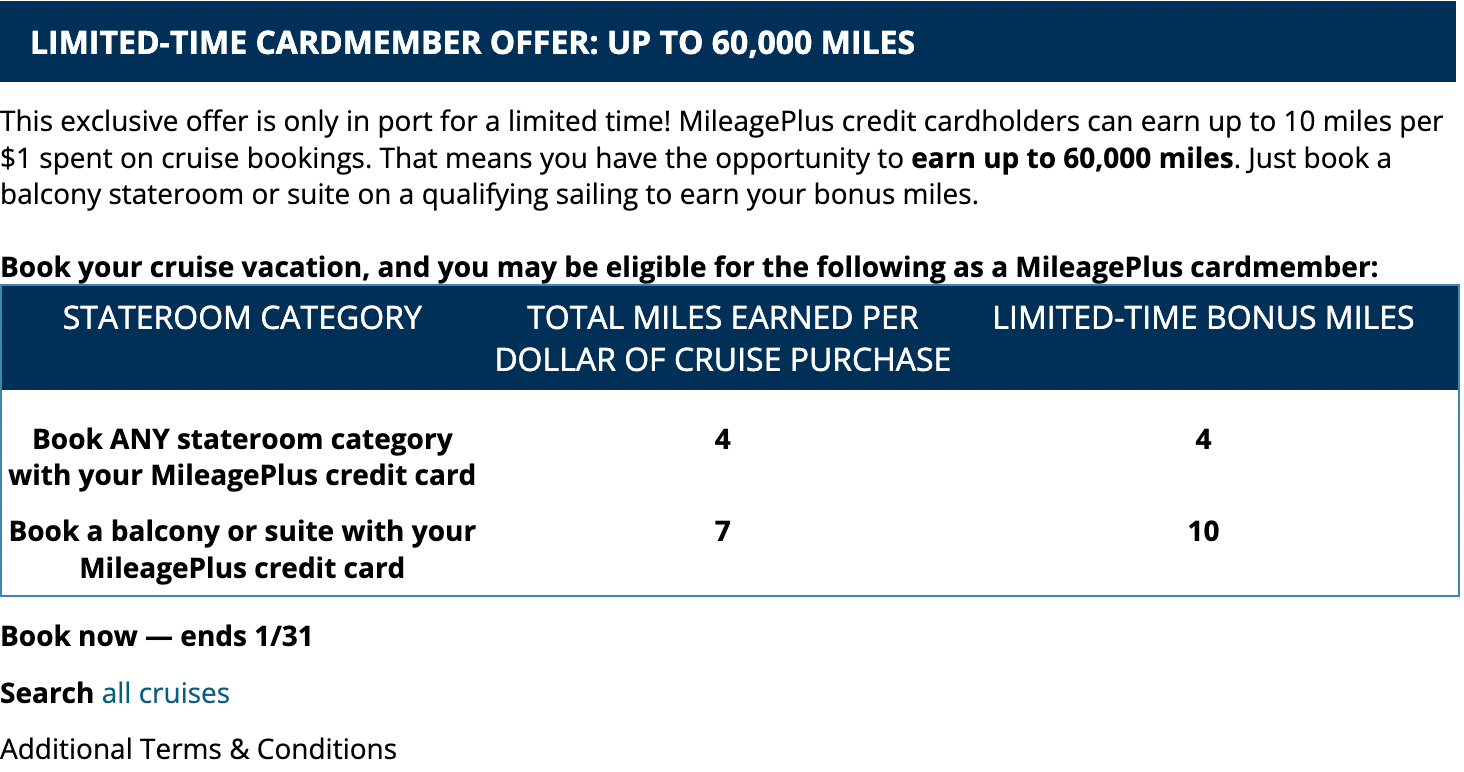 For this Royal Caribbean sailing for a family of two, that could mean picking up 11,640 United miles, valued by TPG at $141.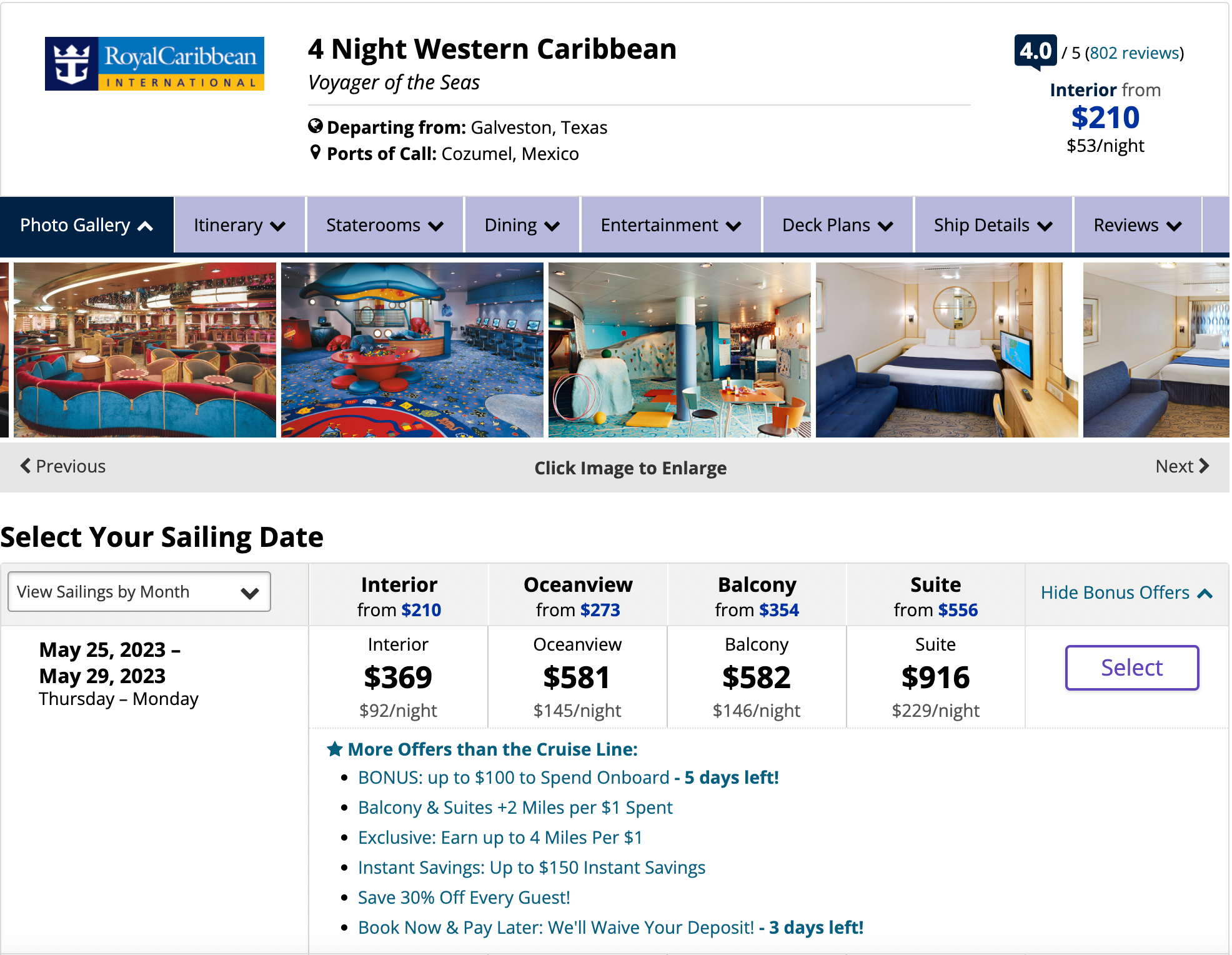 Those with United elite status can also cash in on some perks. Bonuses vary by the cruise line and are based on your elite status tier, but you could get anything from relaxing spa treatments to complimentary wine or up to $300 to spend on board.
Paying for onboard cruise expenses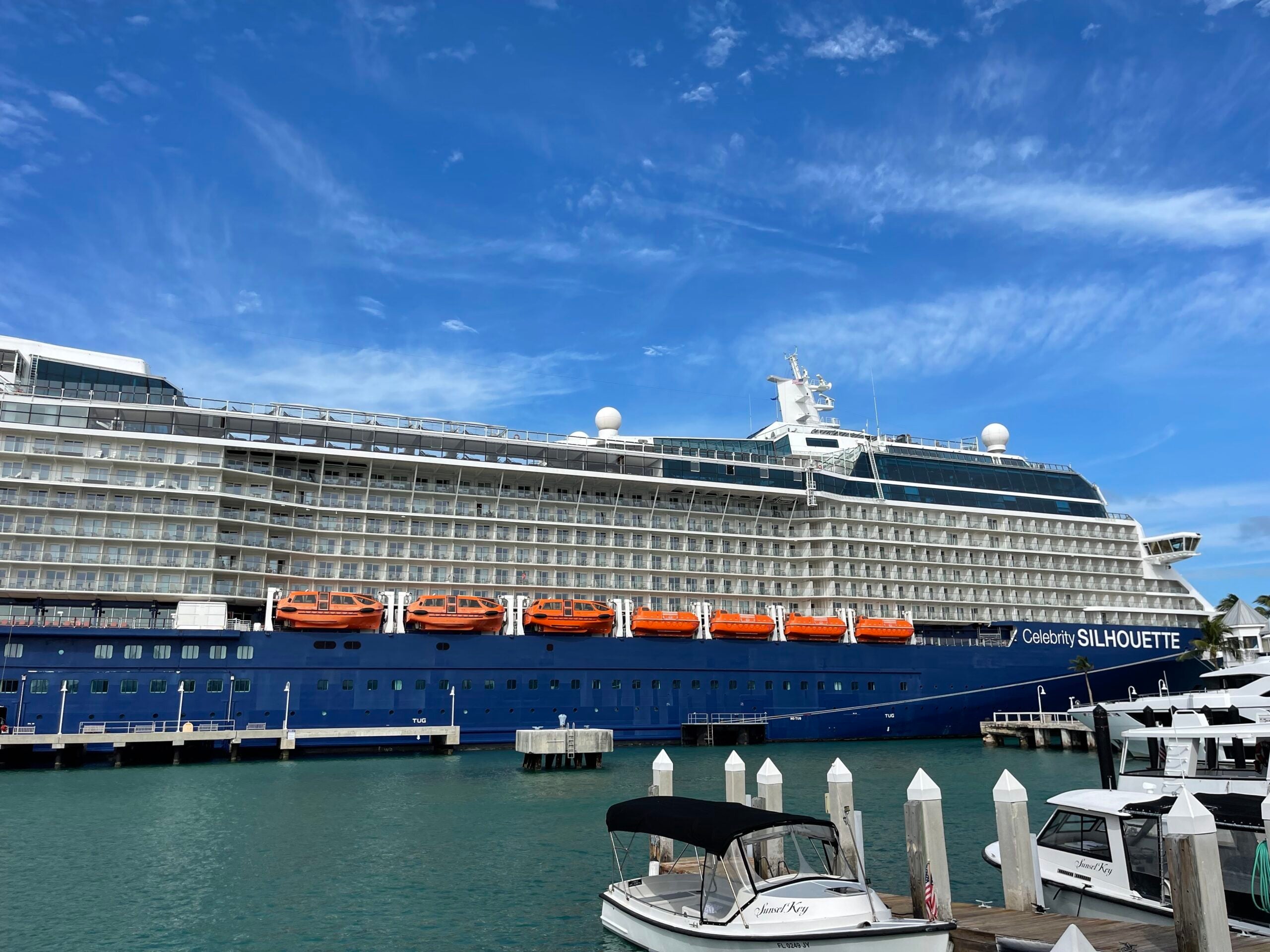 Once on board, most of your expenses will be covered as part of your cruise booking, as almost all cruise lines include entertainment and buffet/main dining room access as part of the cruise package.
But there always will be some opportunities to splurge, including drinks and dining at one of the fancier restaurants on your ship, excursions and spa treatments. You can even pony up on cruise lines to dine at the captain's table.
Related: The 1st American woman to captain a cruise ship schools internet troll in viral video

You'll earn the most points on cruise bookings by paying with a credit card that offers extra incentives for a broad range of travel purchases — check out TPG's best credit cards for cruises and find the ones that work best for you.
In the meantime, here is a quick reference chart of the current best credit cards for general travel-related expenses:
Some cruise lines also offer gift cards for sale at retailers such as grocery stores and office supply stores, so it is possible to earn more points per dollar when picking up cruise (or Disney) gift cards at those types of retailers, depending on which credit cards are in your wallet.
Additional cruise money-saving tips and tricks
As vacations go, most cruises don't come cheap. The following tips may further help you save money or maximize your points-earning opportunities.
Use points and miles for positioning hotels and flights
Flights, rental cars and hotels can add up quite quickly, so don't forget to look up your best points and miles options for those portions of the trip.
For instance, you could fly Southwest to a cruise port airport such as Fort Lauderdale-Hollywood International Airport (FLL), Orlando International Airport (MCO) or William P. Hobby Airport (HOU) near the port of Galveston, Texas, on points — and with the Companion Pass — then use hotel points to spend the night before the cruise near the port, so you don't have to worry about a delayed flight leading to a missed cruise.
For another example, you could use 9,000 to 15,000 World of Hyatt points or an annual Category 1-4 award from the World of Hyatt Credit Card to pay for a room at the Hyatt Regency Orlando International Airport before heading to Port Canaveral the next day.
Related: What to do if you miss your cruise
Look into repositioning cruises
Most cruise lines offer deeply discounted rates on repositioning routes when the company needs to move a ship from one destination to another.
Think of repositioning cruises as one-way travel. Whether from the Caribbean to the Mediterranean, Texas to Puerto Rico or Tokyo to Vancouver, these itineraries are out there. Even the family-friendly Disney Cruise Line offers repositioning cruises that cost slightly less than the average sailing.
Websites such as repositioningcruise.com allow you to search for repositioning cruises up to two years in advance. You can sort your search results by date, discount total or cost total in addition to standard criteria such as departure and arrival ports, dates, duration and cruise line.
You can then use your airline miles to book a one-way flight back home instead of potentially paying more for a one-way fare using cash.
Related: Your complete guide to using Google Flights for booking airfare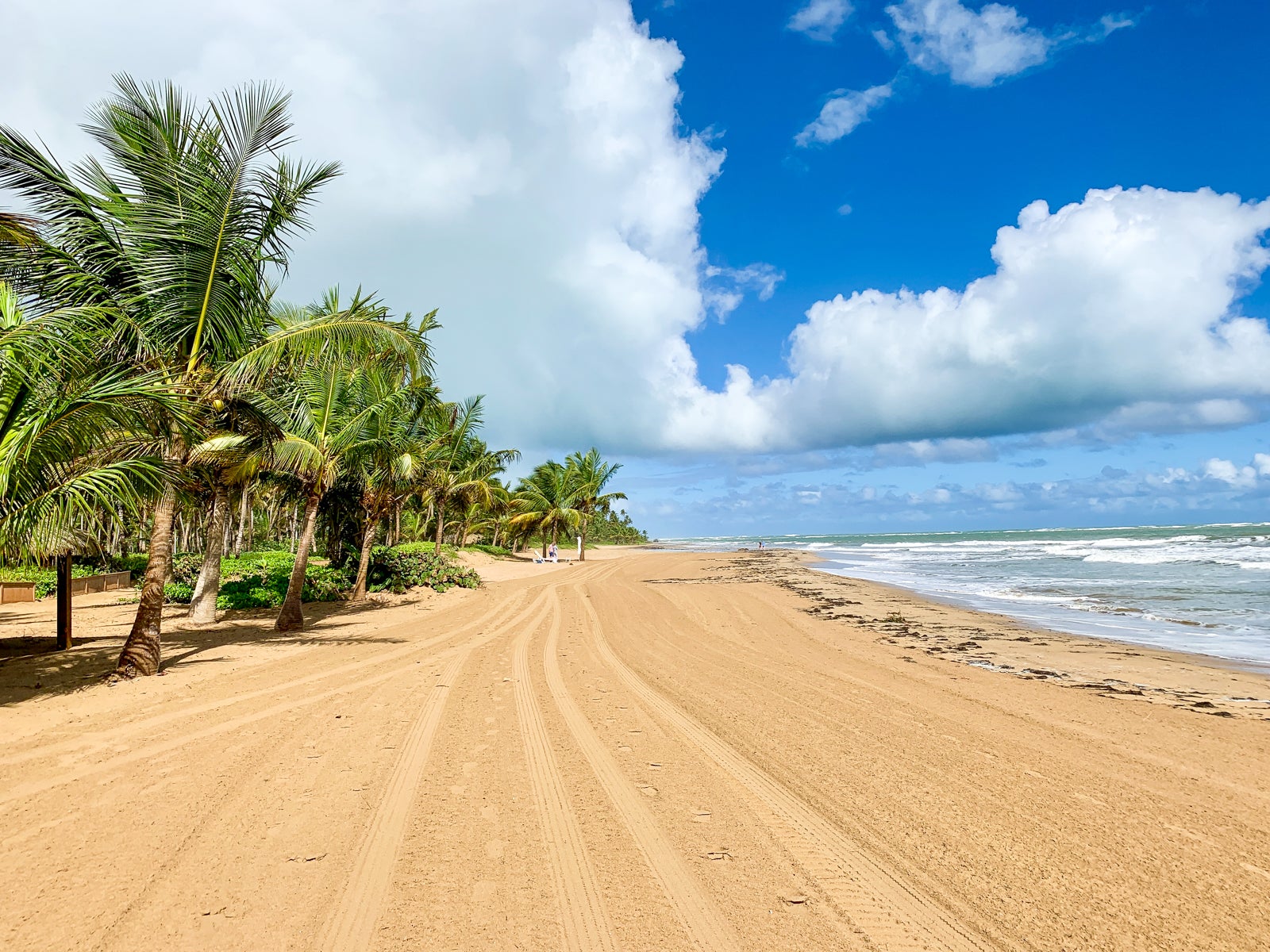 Bottom line
It isn't always easy to get a great return for your points and miles toward cruise redemptions — at least not the way you can for first-class flights. But this guide proves that it's possible, especially with fixed-value currencies like Capital One miles.
You could even stack that bonus for additional savings by booking via an airline portal to earn miles or by using a site like cruisecompete.com to give you the best deals and perks from travel agents.
Are you dreaming of a family cruise? Here's some advice:
Additional reporting by Ariana Arghandewal, Benji Stawski and Kyle Olsen.