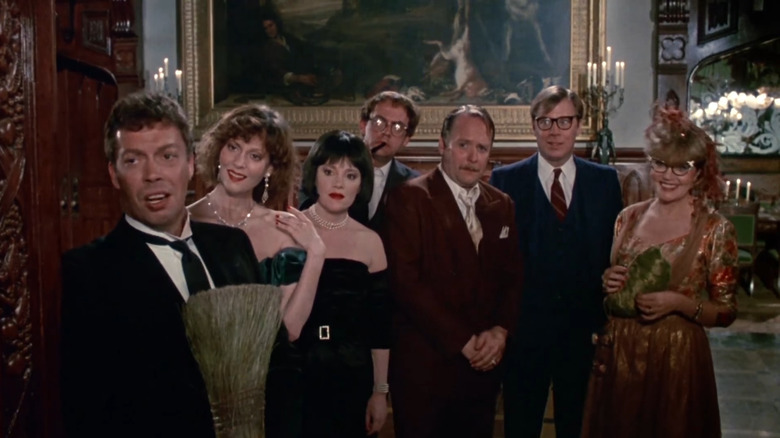 The game that taught you how candlesticks could be used for murder is getting an animated series from Fox. 
"Clue," the board game first sold in 1949, was turned into a live-action film back in 1985 and is getting the animation treatment from Hasbro's eOne and Fox Entertainment's Bento Box Entertainment. Don't get this series confused with the 20th Century Studios live-action remake that is set to star Ryan Reynolds, directed by James Bobin ("The Muppets").
If you cast your mind back to childhood, you may recall the board game with teeny tiny murder weapons, rooms where the murder took place, and suspects named Miss Scarlet, Professor Plum, Colonel Mustard, Mrs. Peacock, and Mr. Green (these names differ in some versions). The game, which has been sold in over 30 countries (where it's sometimes called "Cluedo"), has a murder for you to solve, and now it's happening in animated form.
Though there have been a ton of proposed movies and series about toys and games like Candyland, Play-Doh, and Monopoly which may leave you scratching your head in confusion, this one actually makes sense. It has a narrative built in; a murder has been committed, and a group of sleuths must figure out who did it. 
Here's everything we know so far about the "Clue" animated series.
What We Think The Clue Animated Series Will Be About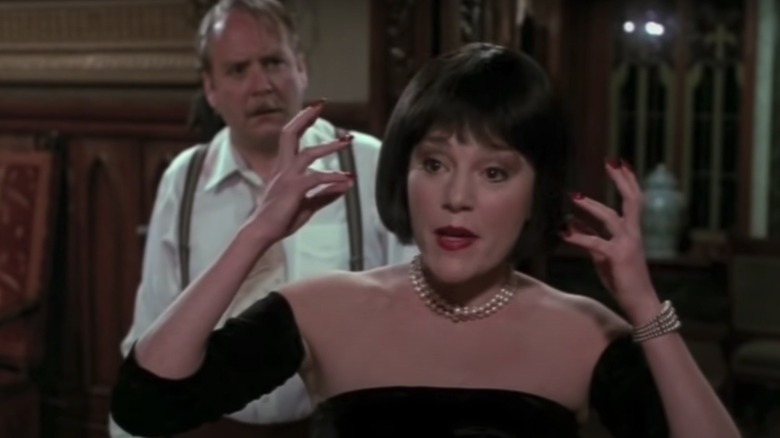 There is very little info on the story for the "Clue" series, according to Deadline, though one can make some assumptions. We know there will be at least one murder, and likely a group of detectives (and/or suspects) who have to solve it. It's animated, though, so who knows how brutal the murder(s) will be? 
You know, murders with weapons like a candlestick, a revolver, a lead pipe, etc. aren't exactly going to be bloodless. How the story goes will depend on whether or not the series is intended for kids or adults.
Will the entire season be one murder? Will the suspects from that murder (maybe the ones whose names we know from the game) end up turning into sleuths? Or could we have the same group with a different victim each season? The movie had multiple alternate endings that played in different theaters, after all.
The one thing Deadline reports about the plot is that the series will encapsulate "the thrilling and suspenseful dynamics that have made Clue a global sensation for more than seven decades."
What We Know About The Cast And Crew Of The Clue Animated Series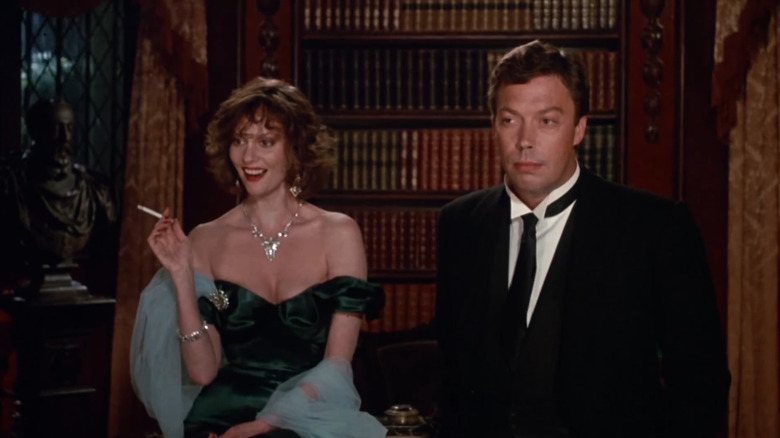 Though we don't have casting information yet, we do know who will be behind the scenes. Deadline reports that Emmy-nominated writer and actor Dewayne Perkins ("The Amber Ruffin Show," "Brooklyn Nine-Nine") will write and executive produce. Tim Story ("Fantastic Four: Rise of The Silver Surfer," "Ride Along") will executive produce along with Lynn Barrie for The Story Company. Perkins and Story have worked together before on the film "The Blackening," which is set to premiere at the 2022 Toronto International Film Festival. 
Back when the project was first announced in early 2021, Michael Thorn, president of entertainment for Fox Entertainment said: 
"'Colonel Mustard ... In the Conservatory ... With the lead pipe.' By just hearing these colorful phrases alone, you immediately know what they mean — leaving no mystery as to why Clue is one of the most beloved board games-turned-IP of all time. We couldn't be more excited to develop it as an animated series along with eOne and Bento Box."
No director has been named yet. We'll keep you updated as more information becomes available. In the meantime, you merely have to look for five minutes on social media to see the best gif in history; Madeline Kahn talking about flames on the side of her face from the 1985 film. 
Read this next: How These Child Stars Feel About The Horror Movies That Put Them On The Map
The post Clue: Everything We Know About the Animated Series Version of the Beloved Board Game appeared first on /Film.