Europe Trip Planner: Finding the best Lisbon Apartment Hotel for Family
About 20 years ago I made my way through Lisbon. I was on route to see family and expose my future ex-husband to the delights of Southern Europe. With my distant relatives in charge of our visit, I didn't pay much attention to trip planning, or frankly to the distinct rhythms of the country. I was on autopilot letting my Portuguese family do the planning. This summer Mr. Momtrends and I planned a trip with the kids to dive in deeper and we needed the best Lisbon apartment hotel for our family. We picked Martinhal Lisbon Chiado Family Suites for our home base.
Book your trip to Martinhal Lisbon here.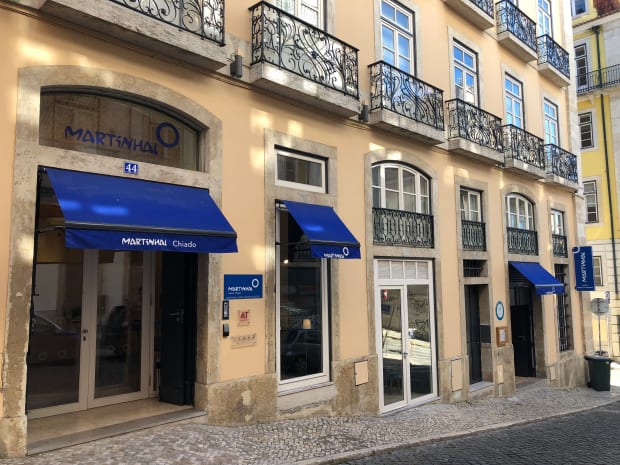 First Trip to Lisbon with Kids
Fast forward a few decades and I'm in charge of travel planning NOT my relatives. Mr. Momtrends and I have been together for 15 years and we have traveled the world with our two daughters. When we travel together we are on anything BUT autopilot. We dive into the food, the culture and the history. Don't tell my Portuguese cousins, but we didn't even alert the relatives about this trip. We picked Portugal because my girls wanted to try new things, see new things and have the comforts and luxuries of a beach vacation.
I get it. We're mostly a city family. And when we escape NYC we go skiing. The beach is pretty novel for us. Portugal, is a perfect spot for our family, we get adventure, culture and food AND get beach time to chillax. This is the place where you don't have to sacrifice on any items on your travel wish list.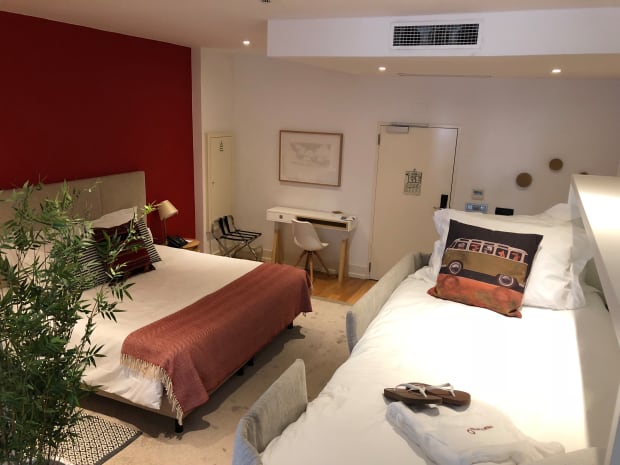 Finding the best Lisbon apartment hotel for our family
To map out our perfect trip, we worked with the Martinhal resorts. Martinhal was started by a husband and wife team. He's from Switzerland, she's from Singapore. Together they imagined a family resort experience that didn't sacrifice on style. They have succeeded beyond my wildest expectations. In all, they have four properties (soon to be five!). For our trip, we split our time between the Chiado city location and Sagres beach location.
Why Martinhal? My kids are now 13 and 10. We've been to many, many resorts. Some do the chic cultural experience very well, some are all about the kids and definitely not too appealing for grown-ups. Never have I seen a balance like the one that Martinhal created.
It's as if they climbed inside the brain of a working mom on holiday and tapped into her innermost desires. At my core, I never want to be far from the kids, but I also want to enjoy myself with a bit of "me time." Each experience at the Martinhal resorts is set up to maximize family time and to give mom and dad a much needed break.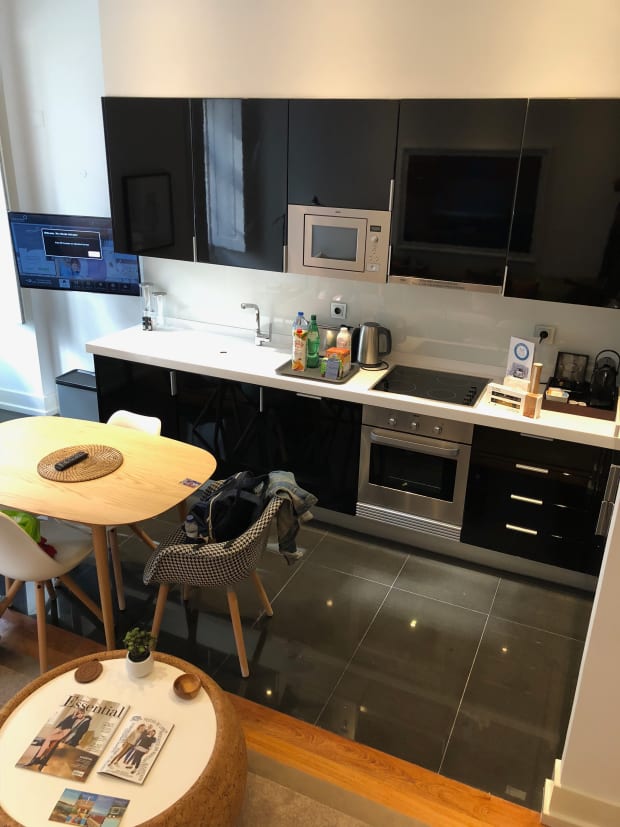 Martinhal Chiado Lisbon
Let's start with our time in Lisbon (and we will review the Sagres property too). Martinhal Lisbon Chiado Family Suites opened in September 2016 as the "World's First City-Center Elegant Family Hotel" in the heart of Lisbon's old town of Chiado. 
To find it, you'll weave through the maze of old Lisbon. Martinhal Lisbon Chiado Family Suites is located on a steep and narrow one-way street. As you enter the small lobby, you'll be greeted by a team that speaks a multitude of languages. For Americans that are lacking in language skills (I am guilty as charged), you'll delighted that most everyone in Lisbon speaks at least fundamental English. And the staff at Martinhal Lisbon Chiado Family Suites is fluent. But please do try to learn a few pleasantries. Thank you for example, is obrigada for women and obrigado for men.
There are 37 apartments in this elegantly appointed hotel. As we were escorted to our room, we were given a tour of the kids' club and the M Bar café – two key spaces for a Lisbon stay (more on those in a bit). The layout is easy to understand and you'll soon feel right at home.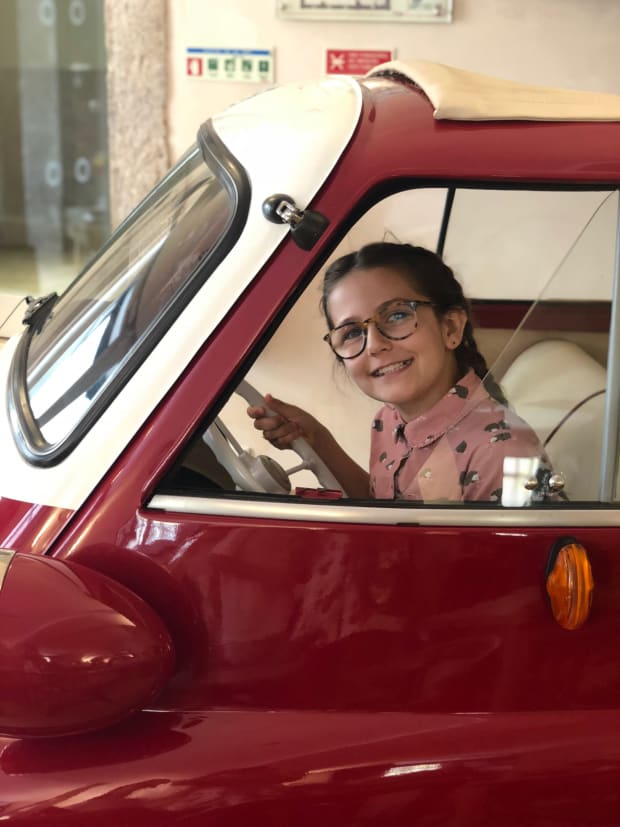 Why stay at Martinhal Chiado Lisbon?
The rooms are unexpectedly gorgeous and large. Sure, I knew this luxury family hotel would be clean and modern, but I was not expecting this level of detail and design. The rooms are outfitted for those of us who care deeply about aesthetics. The lively and colorful artwork at the Martinhal Lisbon Chiado Family Suites is all from local Portuguese artists. Each room has a particular character while referring back to the overall theme of the hotel.
Our room was a spacious studio. It felt loft-like and airy. During the day our room was flooded with light. At night, shutters closed out the bustle of the city and the light. The girls were in bunk beds across from our queen bed. There was also a full kitchen, living space and bathroom. Many New York families live in much smaller abodes full time.
The bedrooms have natural light, crisp linens and plenty of closet space. Family won't be on top of each other in the bathroom either. And oh, the kid-friendly details. Parents won't have worry about potty seats, step stools or tiny robes—it's all provided by Martinhal Lisbon Chiado Family Suites.
Each apartment also has a full kitchen and, wait for it, a combo washer/dryer. For a family that packs only in carry-on, this is huge. Normally at some point of our 10-day European vacations we have to do some sink laundry. But not at Martinhal. There is a machine in each room that will wash and dry your laundry and complimentary washing soap.
All Martinhal properties make use of a baby concierge. Before your stay, book your complementary stroller, basinet, and/or crib (all rooms com with high chairs).
While we didn't cook much, I could certainly see a family with young kids whipping up a simple dinner for the tots before bringing them to the kids' club and enjoying a night out at one of Lisbon's fine dining spots. As for us, we made avail of the space to brew coffee, tea and to enjoy some light snacks in or hotel room.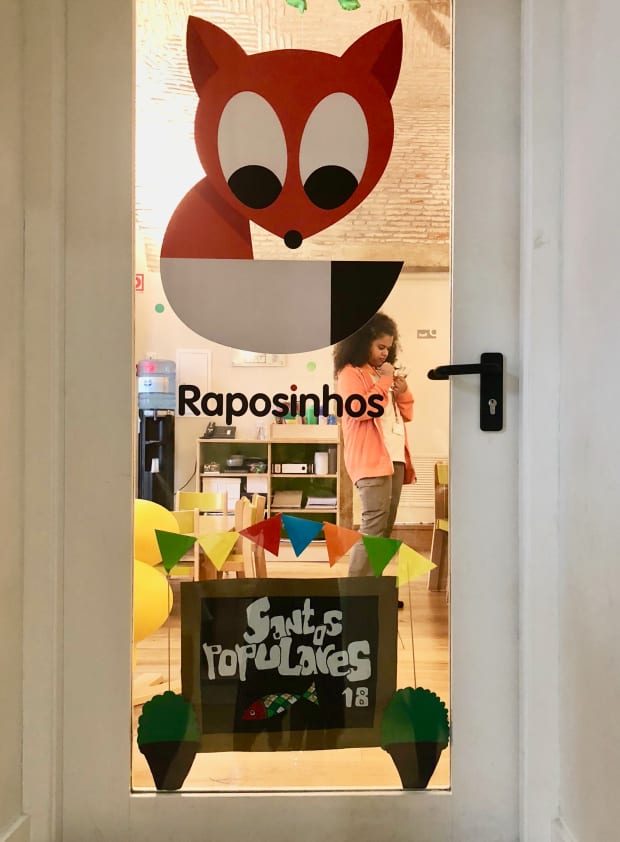 Kids Club Martinhal Chiado Lisbon
Raposinhos Kids Club sets this hotel apart from any other family hotel in Lisbon. Most likely you will want to explore Lisbon with your family along. It's a fun city to stroll and there's lots of kid-friendly sites. That doesn't mean you won't want a few hours of couple time to seek out the more grown-up attractions of Lisbon and grab a cocktail or maybe go running along the harbor. Raposinhos Kids' Club is set up to enhance your stay. 
The expert staff is there to entertain and delight your kids. There are crafts, activities, movie nights and more to make sure your kids are happy while you get in your adult time.
During our visit, some of the experiences at Raposinhos Kids Club were:
For kids ages 2-5: Crazy Science and Nhamii Chefs
PJ Club for kids 2-9: Cinema and a movie (this is scheduled from 6-10 so parents can go out to dinner.
For kids ages 6-9: Crazy Science and Lisbon Souvenirs
Better yet, there's' a big free-play area in case you want to simple engage your little ones in some play. The best way to use the club is to pop the kids in for a activity or two to let them play and recharge.
Take a look at the kids' play spaces and the club: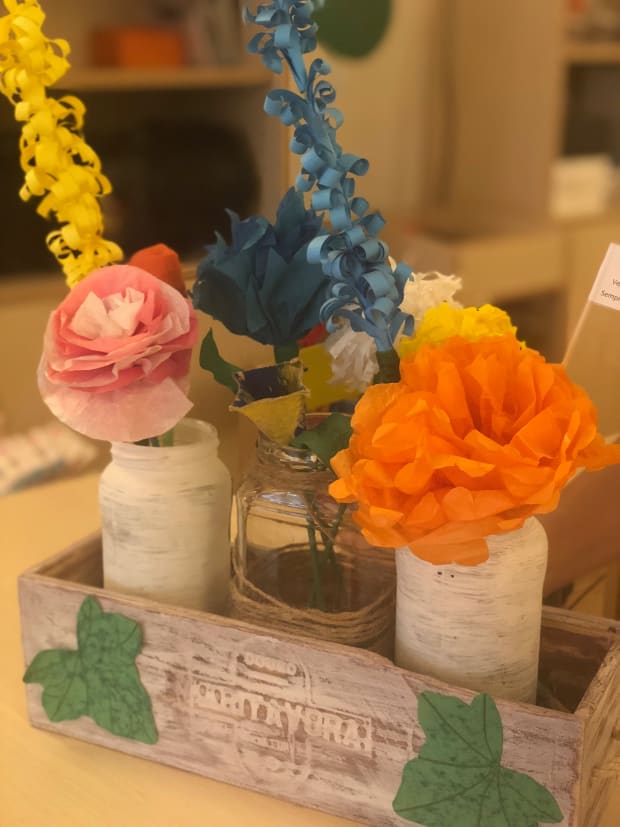 Family Café Martinhal Chiado Lisbon
Lisbon is home to some world-class restaurants. Rather than trying to compete with the food scene in Lisbon, the savvy staff at Martinhal devised a dining space that serves it guest perfectly.
The The M Bar café is the ideal spot of a long and colorful breakfast. Load up on eggs made to order and fresh fruits as your kiddos scamper around and play in the car or color at the children's play area. Each restaurant at Martinhal has a dedicated and staffed play area for kids. A staff member minds the little ones as Mom and Dad can savor an extra up of coffee or a slice of Spanish Jamon..
For lunch we sampled the quiche and green salad as the girls had grilled ham and cheese. At night there's often a tapas sampling for parents and sometimes live music or a good futbol game on TV. If you are feeling less than social, the café also delivers room service.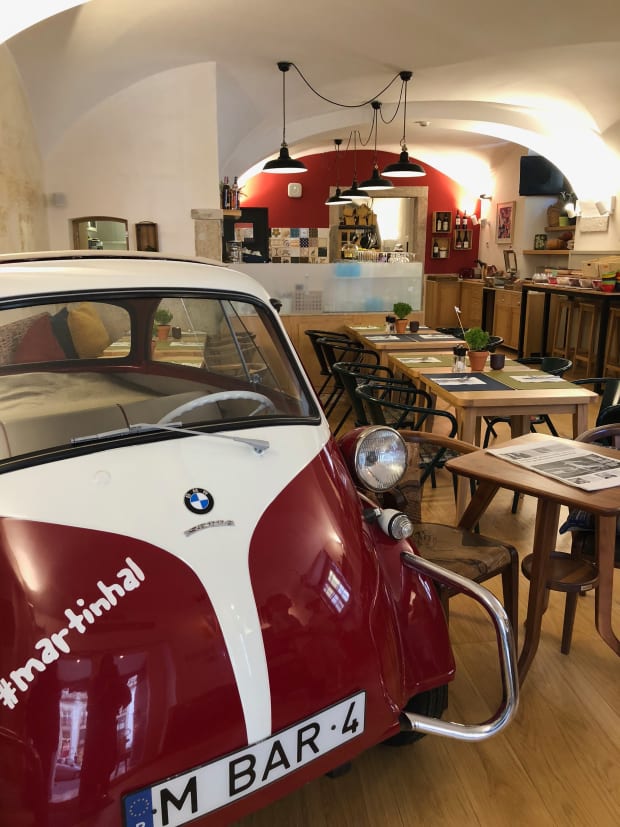 Martinhal Lisbon Chiado Family Suites truly is the Best Lisbon Apartment Hotel for a Family. At the heart of the operation, is the desire to bring families together. Through savvy design and attention to detail, they have succeed with a unique concept. 
Martinhal Lisbon is one of the four Martinhal family resorts. Find out more and book your vacation at www.martinhal.com/chiado/en/
Book your trip to Martinhal Lisbon here.
MORE TRAVEL TRENDS TO CONSIDER
PIN IT!
Use Pinterest to start your bucket list travel ideas. Be sure to follow our Travel with Kids board here.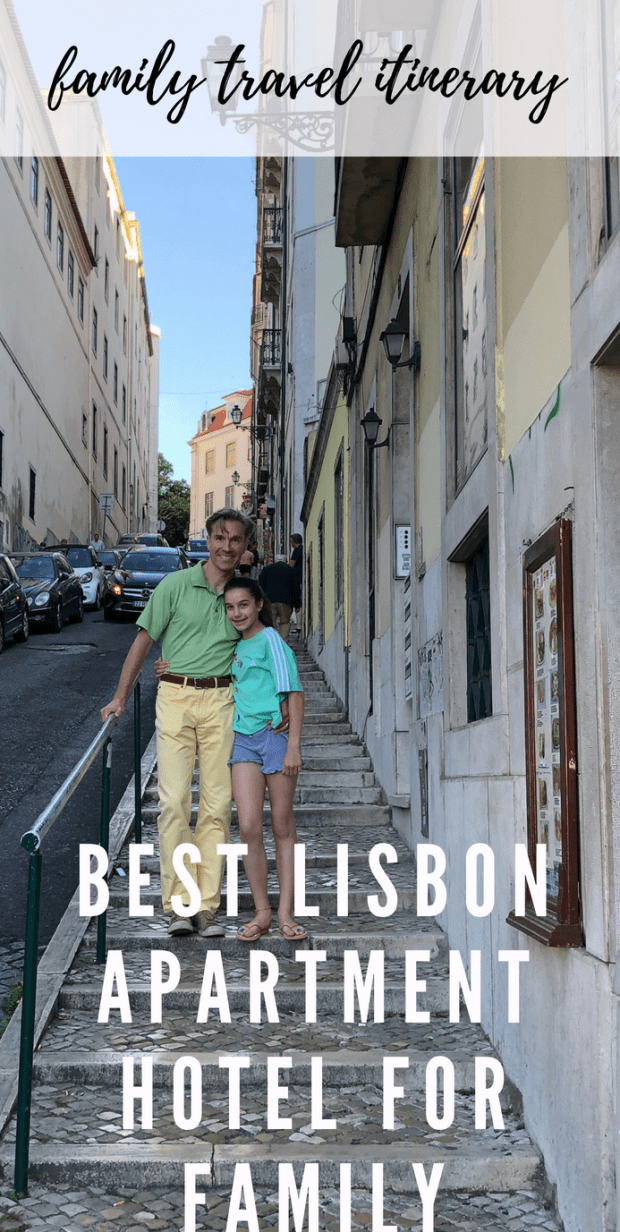 This Best Lisbon Apartment Hotel for Family feature is not paid. Part of our accommodation and food was provided. We paid for all travel costs and most of our Lisbon experiences.